'Be Funny. Make Money.'
'OITNB' star Lea DeLaria gives Zoom talk for Fordham students
On May 14, Fordham students were able to participate in a virtual Q&A session with standup comedian and "Orange Is the New Black" ("OITNB") breakout star Lea DeLaria.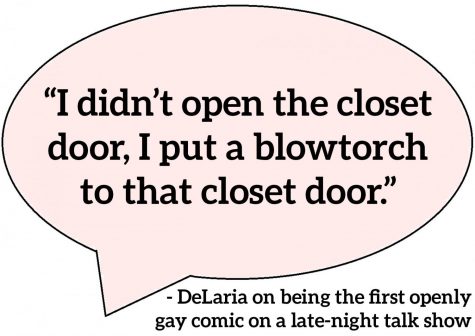 DeLaria has been quarantining in her Bushwick, Brooklyn, apartment since March 5, "right before this s— hit the fan." 
During the 45-minute talk, DeLaria took questions from event co-hosts Frances Murray and Leeza Richter, both Fordham College at Lincoln Center '22, and then from the audience. 
The two were inspired to reach out to DeLaria's team after Richter saw a post on DeLaria's Instagram that she had held an interview at another school. According to Murray, after putting together the event, the pair realized that they wished to form a "Conversation Starters" club and continue hosting similar talks in the hope of "keeping the New Yorker spirit alive while we were no longer allowed to be in the City we love."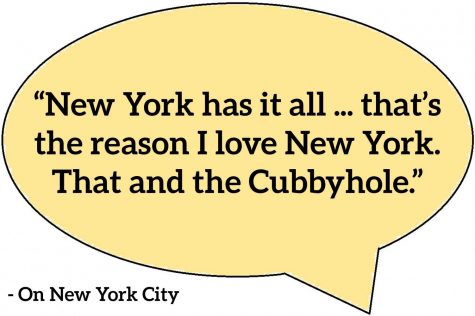 During the Q&A session, DeLaria covered her career from her start in stand-up comedy in the early 1980s to her current voiceover work. She credited part of humor from her time in Catholic school, where she said, "If I could make the nun laugh, she wasn't going to f—in' hit me."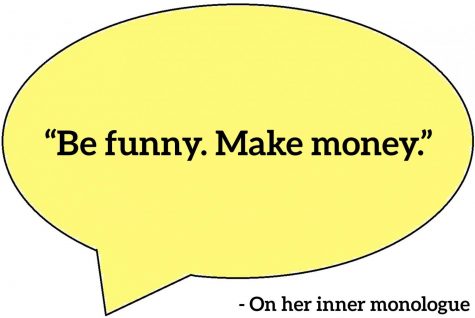 As a young gay comic in San Francisco, DeLaria said that she was deeply affected by the HIV/AIDS epidemic and used her platform to call attention to all the lives that been lost. After losing count after 80 people she knew died of HIV/AIDS, DeLaria said that she wasn't afraid to speak out because she was "very rageful" at the losses. 
Moving onto later parts of her career, DeLaria expressed gratitude for her time on Broadway, where she played roles such as Hildy Esterhazy in the 1998 revival of "On the Town" and Eddie and Dr. Scott in the 2000 revival of "The Rocky Horror Show."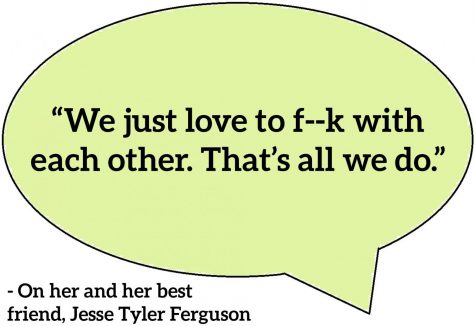 She said her time in New York gave her "real acting chops" and helped her transition to roles like Big Boo on "Orange Is the New Black." DeLaria credited "Orange is the New Black" for giving her "a lot of gutsy s— to do, and I really grew as an actor because of it." She also thanked "Orange Is the New Black" co-star Kate Mulgrew for challenging her as an actor and being a resource for her and the other actors on set. 
DeLaria made a point of calling out the number of roles of non-heterosexual women that are played by, written by and directed by people who are straight, exclaiming, "I wish my community would yell and b—- and scream about that one a bit more." She told students that the best way to combat this trend was to be "very vocal" in criticizing it.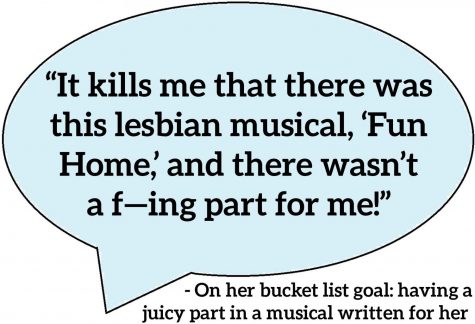 Her manager, Jeremy Katz, who was on the call as well and helped to organize the interview, added that another way to increase the number of roles of non-heterosexual women was to "be an audience member. Be present for it. When there's an audience for that, the roles will be written."
Her advice for students seeking a career in acting? "You have to love yourself. You have to believe in yourself. You have to have the knowledge that you are good at what you do. That's step number one. Step number two is stick-to-it-ness. It's never going to happen if you quit."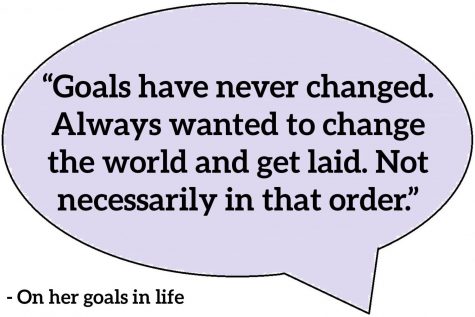 Murray and Richter hope to continue to "get notable actors, directors, artists, writers, and other pioneers who are willing to help engage and energize the Fordham community" as a part of their "Conversation Starters" effort.