Fordham Raises Over $100,000 for Student Relief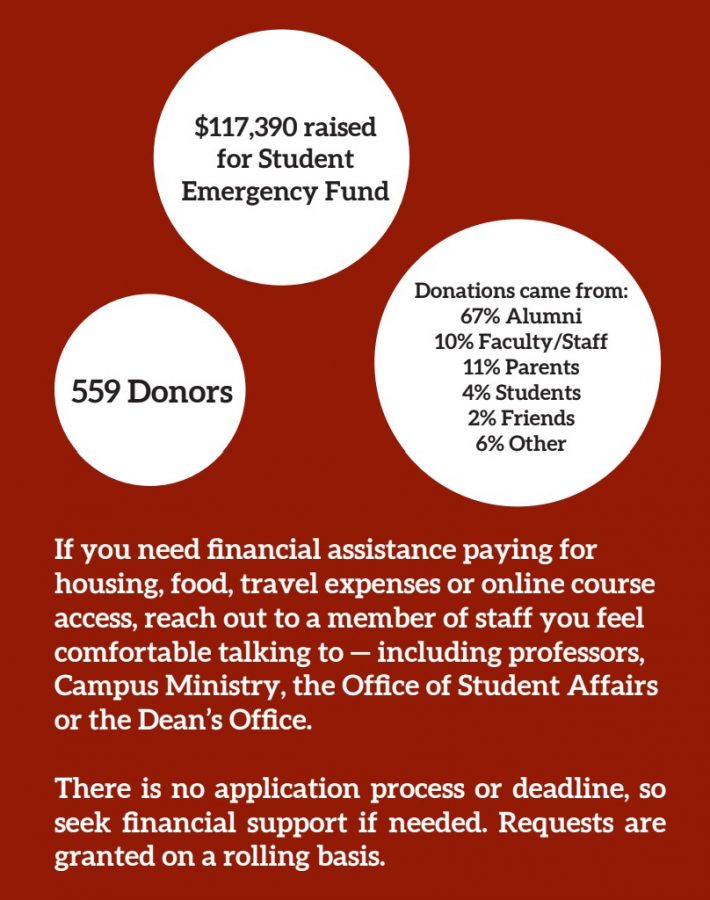 Over $100,000 has been allocated by Fordham for immediate and emergency student relief during the coronavirus pandemic. 
According to Christie-Belle Garcia and Tracyann Williams, assistant deans of student support and success, the money came from a previous emergency fund, in addition to fundraising organized by the Office of Development and University Relations in a GiveCampus campaign titled Student Emergency Fund. As of May 11, the campaign has garnered over $117,000 from the support of Fordham alumni, donors and staff.
"Though the fund is limited, it can be very impactful in helping to meet basic, immediate financial needs for students during this challenging time," Garcia said. "We hope that our students will be able to focus on their other needs by eliminating some of their financial stressors."
Fundraising began in early March and the committee reviews requests on a rolling basis as they come in from faculty. "There is no deadline and no formal application process," Associate Vice President for Student Affairs Michele Burris said. "The process has been designed so it is extremely flexible, timely and does not involve large amounts of paperwork for students."
The purpose of the fund is to provide relief to student-related food or housing insecurity, medical issues or online course technology access. Garcia and Williams are both designated points of contact to secure the financial aid.
"It is definitely important that people are made aware of the help available if they need assistance," Sarah Rapp, Fordham College at Lincoln Center (FCLC) '23, said. Rapp did not know about aid or that students could apply for it.
According to Bob Howe, assistant vice president of communications, there was no official Fordham communication about the fund. Instead, they relied on staff referrals. 
"Since the fund is not very large, it is not advertised to the community," Burris said. "Faculty and staff throughout the University are aware of the fund and refer students who need emergency financial assistance to a committee that oversees the fund and reviews each request."
Alumni, donors and staff raised concerns about how they could help during the pandemic, according to Burris, leading to the creation of the fund.
Laura Auricchio, dean of FCLC, also confirmed that professors, Campus Ministry and the Office of Student Affairs are helping to "get the news out" about the fund to students.
Trina Stewart, FCLC '23, had not heard about the possibility to receive aid. "I am glad that Fordham is offering relief; however, I wish the information was made more available to the general student body," Stewart said. "Without knowledge of the aid, students cannot recommend it to a friend or apply themselves when they need it."
Burris said, "If students are experiencing severe financial hardship due to the COVID(-19) situation, I encourage them to reach out to their college assistant or class dean, any staff member in Student Affairs or any staff member in Campus Ministry so their situation can be reviewed."
About the Contributors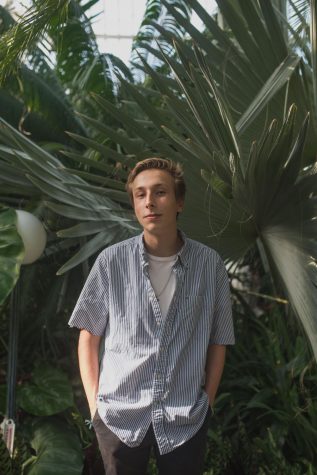 JOE KOTTKE, News Editor
Joe Kottke, Fordham College at Lincoln Center '23, is a news editor at The Observer and is majoring in journalism and Spanish. When he is not writing, Joe can be found taking photographs, rereading Harry Potter or smothering food in hot sauce.
MADDIE SANDHOLM, Layout Editor
Maddie Sandholm, FCLC '23, is a layout editor at The Observer. She is a new media and digital design major and spends too many hours exploring the Adobe Suite. As a true Oregonian, she enjoys hiking, driving out to the West (best) Coast or attempting a new DIY project.