WNYC Reporter and Fordham Alum Dies
The man who 'woke New York City up' served on Fordham's Master of Arts in Public Media Advisory Board
Richard Hake, Fordham College at Rose Hill (FCRH) '91, died on April 24 in his home in Manhattan. He was 51 years old and died unexpectedly of natural causes. 
Hake was born on Jan. 4, 1969, to Richard James Hake, a New York City police detective; and Joy Mekeland, a clerical worker and secretary. He attended Carmel High School, where he graduated in 1987. His co-workers and friends spoke about his connection to New York as intrinsic. 
While at Fordham, Hake majored in communications and media studies, and in 1990, he was the recipient of the Edward A. Walsh scholarship which recognizes excellence in journalism and communications. 
His senior year, Hake lived in a suite in Walsh Hall with six other men who went on to become lifelong friends, even celebrating their 50th birthdays together last year. One of them, Matt Anderson, FCRH '91, said that Hake was his best friend. 
Anderson, a founding partner of the entertainment company Purveyors of Pop, talked about how he shared Hake's interest in media and love of New York City, and how they were both navigating life as Catholic gay men.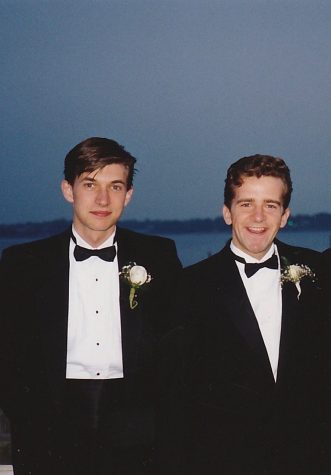 "When you are in your twenties the possibilities feel endless, and we shared a lot of dreams in that way," Anderson said. 
In their suite, Anderson said that he and Hake would often go through their other "very fashionable" roommate Andrew's clothes to find out what was trendy and where to shop. 
"He was a delightful gossip," Anderson said. "He liked to know everything going on in that suite." 
While at Fordham, Hake worked at WFUV-FM, Fordham Rose Hill's radio station. Chuck Singleton, the general manager of WFUV-FM and one of Hake's Fordham professors, said that Hake was one of the students who surprised the faculty with his great instincts and radio smarts. 
"I'm struck by the fact that the Richard we enjoyed every day on Morning Edition was in many respects the same Richard who walked in the door at WFUV 3 decades ago," Singleton said. "He had that signature Richard Hake sound, even as a college junior." 
A New York history buff, Hake produced an investigation on immigration in the Lower East Side, focusing on the Tenement Museum on Orchard Street for a final project in Singleton's audio production class. Singleton said that the piece "was easily the most sophisticated of the student work, and hearing it today, it holds up."  
A few years later, Hake would drive Anderson around New York City late at night telling him the history of the city they both loved. "It was very effortless, he just knew so much about New York," Anderson said. "Of course it's only now that I've found out he extensively researched it for a project!"  
Before he graduated college, Hake began working at WNYC radio in 1991. "That doesn't happen every day, to step out of your university station newsroom and into the big time in NYC," Singleton said. 
Looking back at it, Anderson says that at the time he did not comprehend what Hake had achieved. "Now to think that A, he had already figured out a direction and that B, had already landed a job there … it's just so impressive," Anderson said. 
As a young adult, Hake excelled at WNYC and quickly became the voice that woke New York City up — as he fondly named himself. 
Shumita Basu, host and reporter at WNYC, co-hosted with Hake from 2016 to 2018. "He taught me how to smile on the radio, how to calm my nerves, how to emote while reading (his body would move up and down like a rollercoaster)," she said. Basu tweeted that Hake was her mentor and her radio big brother. 
New York Public Radio President and CEO Goli Sheikholeslami recognized Hake's achievements and contributions to WNYC in an official statement on April 25. 
"He was an extraordinary broadcaster and journalist who had a passion for excellence and who took great pride in serving our audience. We will remember him very warmly," Sheikholeslami said. 
Hake continued to remain involved at Fordham, serving on Fordham's Master of Arts in Public Media Advisory Board and on the Edward A. Walsh scholarship committee.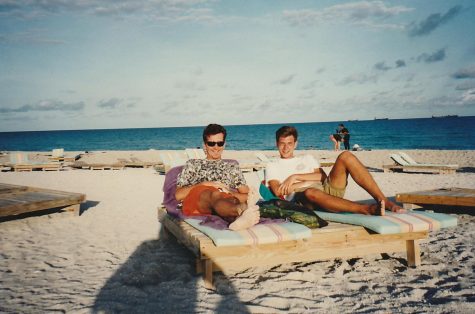 "As his career progressed, he brought what he learned back to FUV. He shared his talents and wisdom with later generations of young journalists, speaking to WFUV's workshops, and in Fordham Communications classes," Singleton said. 
As former committee members moved on from the committee, Julianne Welby, FCRH '93 and a committee member, said that Hake began to take on a larger role. 
"Richard also looked forward to the many years we could attend the luncheon or reception that honored the Walsh winner, which allowed us to meet the student and their family in person," Welby said. 
"I'm sure Richard would want to see this great tradition and opportunity continue to boost the careers of future Fordham winners, as it did ours," Welby continued. 
Hake's journalism was well-respected, and he received several awards from the New York Press Club, the Associated Press Broadcasters Association, The Society of Professional Journalists and the National Federation of Community Broadcasters. 
"I always knew how fabulous he was, but I didn't know the world did," Anderson said about the outpour of love after Hake's passing. 
Hake is survived by his father; mother; stepfather; his brothers, Ryan and Jack; and his sister, Christine.