A Guide to the Lesser-Known Streaming Galaxy
As quarantine stretches from days into weeks, the question of what to watch becomes increasingly poignant. It seems as if Netflix, with its aggressive content strategy, is perfectly positioned to roll out an endless stream of binge fodder. Shows like "Love Is Blind" and "Tiger King" raced to the top of the daily Netflix Top 10, flooding Twitter with meme-able content. While these shows offer a bust of entertainment, quarantine also provides a unique opportunity to explore the depths of the streaming movie catalogs in search of something new. Quarantine is a time to get out of your comfort zone while staying firmly at home. 
B-Movies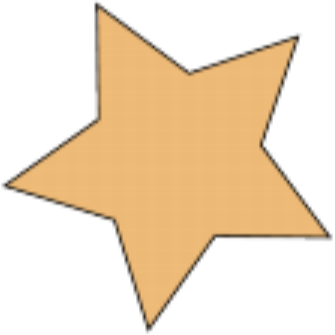 A genre of movies that are great without necessarily being good, B-movies are TV movie channel staples that you end up watching with your dad at 2 p.m. on a Saturday. The two defining characteristics of a B-movie are: It must be fun and it can't take itself too seriously. A perfect complement to Thai food takeout and a glass (or bottle) of Trader Joe's wine. 
"A Knight's Tale" (Hulu): "A Knight's Tale" (2001) may well be the best movie ever made. That may seem like hyperbole, but don't be mistaken. This movie stars a young Heath Ledger as William Thatcher, a poor man with dreams of becoming a knight and competing in jousting competitions. Together with a trusty band of sidekicks, including Paul Bettany and Alan Tudyk, he embarks on a quest for greatness. Without spoiling, there is a queen needle drop during a sports montage, and enough bracketology to stifle your March Madness withdrawal. This movie can be watched with family, late at "knight" or whenever you need a pick-me-up.
"Limitless" (Netflix): You may know Bradley Cooper as the actor-director of "A Star is Born" (2018) (sadly only available on HBO), as Phil in "The Hangover" (2009), or as Sack Lodge in "Wedding Crashers" (2005), but the first role that comes to mind when I think of him is Eddie Mora. "Limitless" (2011) is not one of the five best movies Cooper has ever made, nor is Eddie one of his five best characters, but it is his first true movie star role. When the movie works, it's because he makes it work. This is a movie about a drug that makes people smart. Simple premise, high enough stakes to get you invested but not stressed.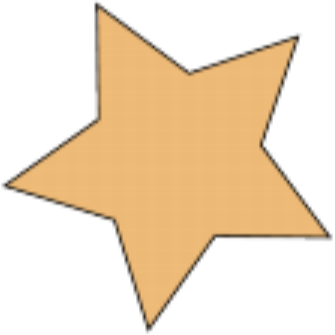 Cinema
They win awards like the Golden Lions and Palme d'Or and frankly, most are boring period pieces that will have you looking at your phone. The three listed below are exceptions, combining high minded art with the gripping popcorn experience of blockbusters. 
"Portrait of a Lady on Fire" (Hulu): On its face, "Portrait of a Lady on Fire" (2019) is another stodgy period piece full of women wearing big dresses and conversing in French about paintings. Upon closer examination, it is an intimate exploration of the relationship between an artist and her subject. Writer-director Celine Sciamma tells the story of a young woman in the 18th century who needs a portrait made for her prospective husband.
"Portrait" features two incredible performances at its center from Noémie Merlant and longtime Sciamma collaborator Adèle Haenel, who possess seemingly limitless onscreen chemistry. The movie draws you in slowly at first, and before you even notice it, has completely engulfed you. 
"Frances Ha" (Netflix): In the spirit of movies written or directed by women, "Frances Ha" (2012) is a must-watch, especially for recent graduates of a certain Upper West Side liberal arts university. Greta Gerwig, the writer-director of "Lady Bird" (2017) and "Little Women" (2019), co-wrote and starred in the film about the uncertainty of the time between when we graduate college and when we decide what we're going to do with the rest of our lives.
It grapples with questions about our dreams and what we want our future to look like. Like all Gerwig scripts, "Frances Ha" seeks to engage with the frivolity of adolescent fears without delegitimizing them. She captures the flaws of her characters in a way that makes them feel seen and loved. This movie also serves as a great introduction to the movies of director and co-writer Noah Baumbach, such as … 
"Marriage Story" (Netflix): Baumbach's Netflix original was nominated for six Oscars at the 2019 Academy Awards. "Marriage Story" (2019) is an exploration of the divorce between two artists, a director and an actress, played by Adam Driver and Scarlett Johansson. The semi-autobiographical script centers around the legal battle for custody of their child. It explores the riff between the New York theater scene and West Coast Hollywood. Come for the complex exploration of the emotional implications of divorce; stay for Laura Dern and Ray Liotta as the most entertaining movie lawyers in recent memory. As an added bonus, the Randy Newman score is incredibly moving and his best work in years.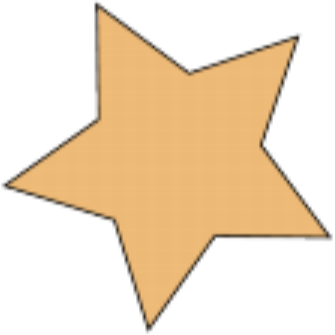 (Quality) children's movies
These movies, while marketed toward kids, provide a brief reprieve from cookie-cutter Disney movies we have become accustomed to. 
"Jimmy Neutron: Boy Genius" (Netflix):  This movie is a relic of the early 2000s children's-TV-to-movies pipeline that produced mostly unwatchable movies. This movie is an exception. Featuring a relatively straightforward plot that asks two questions: "What if all the parents in the world disappeared?" and "Could we defeat an alien race with the chicken dance?" I won't spoil the details, but you can fill in the blanks.
Where this movie separates itself is the soundtrack. Featuring songs from The Backstreet Boys, Aaron Carter, Britney Spears, *NSYNC, The Ramones, and Will Smith and DJ Jazzy Jeff, it is a time capsule of late '90s and early 2000s pop culture. The sound is unmistakable. The longer you watch, the more it worms its way into your brain until you are belting out "Blitzkreig Bop" at the top of your lungs. For that reason alone, "Jimmy Neutron: Boy Genius" is a worthwhile sojourn from the land of "Do You Want to Build a Snowman?"
"Bee Movie" (Netflix): More a meme than a movie, "Bee Movie" (2007) is one of the most bizarre projects ever greenlit. A quick refresher for those who haven't seen it in a while: Jerry Seinfeld plays a bee who falls in love with Renée Zellweger's human character, who leaves her human husband, played by Patrick Warburton. Seinfeld's best friend is played by Matthew Broderick (bee) and John Goodman plays the bad guy (human) who is profiting off free bee labor. This leads to a Supreme Court case where the bees sue all humankind. The bees are represented by Chris Rock who plays a mosquito lawyer. Kathy Bates and Barry Levinson play Jerry's parents (bees), and we also get performances from Oprah, Megan Mullaly and Sting (fitting). This movie is crazy. That's the recommendation.