Fordham Deans Host Online Town Hall
Deans Laura Auricchio, Keith Eldredge and Tracyann Williams hosted a Zoom meeting to answer student questions on April 7 from 1 p.m. ET until 2 p.m. Throughout the meeting, the deans answered questions on Fordham's response to the coronavirus pandemic and distance learning through a Google Form and Zoom chatbox.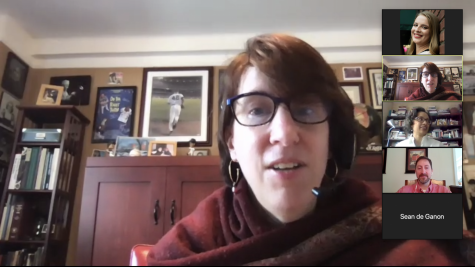 Laura Auricchio, dean of Fordham College at Lincoln Center (FCLC), began by discussing the choice to designate a class pass/fail. She highlighted that there had been no easy answer to decide how to proceed with student grades, stating that the option to designate a course pass/fail until April 24 came as a compromise. 
"We chose a month after we came back from spring break to really give students the chance to feel like they understood what the online courses would be like," Auricchio said. 
One question from the Google Form asked if the deadline to make a class pass/fail could be before students received their grades. Auricchio stated that if they choose to allow students to wait until after receiving their grades, only those with low grades would make their courses pass/fail. Auricchio stated that at the moment there is not a stigma against pass/fail and she believes that there would be if they allowed students to choose later. 
One student asked when they would receive information regarding the new structure for finals in order to determine if they wanted to declare their course pass/fail. 
Auricchio stated that she would reach out to faculty members and ask them to inform students well in advance about how the finals will be administered. "Students need to have a clear understanding well before the April 24 deadline," Auricchio said. 
The other common question regarded the refund that students will receive and the process of moving out. Keith Eldredge, dean of students, stated that each refund will be a different amount based on what the student paid personally, which is why it will take a fair amount of time for all the refunds to be finalized. He continued, saying that the best way to receive your refund is through direct deposit and that all refunds will be completed by May 16. 
For students who left their belongings in residential halls, Eldredge explained that "as soon as we know from the governor that it is safe, we will be able to have students on campus." Originally, the plan had been for students to begin move-out on March 30, following strict social distancing guidelines, according to Eldredge. However, after the state of emergency was declared in New York, that plan was no longer viable. 
Eldredge also stated that Fordham has been working with outside vendors to pack and store or ship belongings for students unable to return to campus.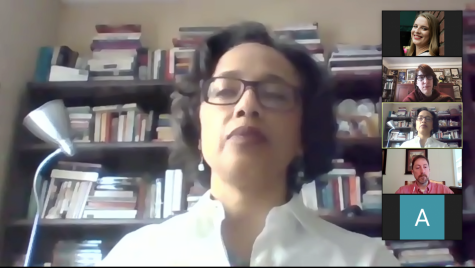 Tracyann Williams, assistant dean for student support and success, discussed the various support opportunities for students. Williams said she is helping students make sure they are receiving all the financial aid available, as well as helping all tutoring services continue. 
Eldredge confirmed that the Office of Career Services has reached out to seniors to gauge the kind of support they need to offer to graduating students. 
Auricchio then told students that the Graduate School of Education has created a program to help students train and then be placed in schools with an average starting salary of $50,000. According to Auricchio, this program will be for science and math majors, and students can expect to receive an email regarding this program soon.
For any student whose jobs were unable to become remote, Auricchio stated that her office is currently hiring students to work remotely. Auricchio told students to reach out to her and she will help them begin work. 
All three deans stated that students should feel welcome to continue to contact them with any questions or problems that arise. Auricchio confirmed that the deans will hold another town hall at a later date.