Quiet Spring for Fordham Club Sports
Eddie Harrison, Gabelli School of Business at Rose Hill '22, described a team meeting discussing potential postponement of the sailing season as "the most depressing meeting I've ever been a part of." It wasn't until he went home that all remaining spring regattas were canceled.
The term "club sport" carries a certain connotation of casual, inconsequential competition, and in some cases, this is accurate. In sailing, it couldn't be farther from the truth, as Fordham competes in the Inter-Collegiate Sailing Association (ICSA) in the Middle Atlantic conference (MAISA).
Harrison said, "Sailing's a club sport for Fordham, but we're one of the top club teams in the country, and all the ICSA teams compete against each other, whether they're varsity or club."
Sailing is technically a club sport at Fordham, but it competes like a varsity team. In 2019, the team reached the LaserPerformance Team Race National Championship and finished 11th out of 16 teams. In another discipline scored across two divisions, the team reached the Gil Coed Eastern Semifinal and finished 10th out of 18 teams.
Over the course of a typical season, Fordham sailing competes against Stanford University, Brown University, Boston University and the U.S. Naval Academy, elite sailing schools and the type of competition few varsity sports at Rose Hill would ever consider contending with. These men and women travel to City Island in the Bronx most days for practice and still attend classes later in the day. It was clearly more than a club for these students, and now it's been taken away.
In a decision paralleling that of the NCAA, the ICSA decided to offer all sailing team members another spring season of eligibility. According to Harrison, there are some seniors accepting the opportunity, but only because it coincides with their five-year academic programs. 
When Harrison was asked if someone would return to Fordham for a fifth year to sail, he responded, "There are reasons to stay, but you can go professional in sailing, and you don't need college to do that."
Of course, the usual reasons to leave after four years exist for sailing team members. They may not want to pay for another year, or they may simply want to graduate and begin a profession. 
However, another reason exists for those who sail, as some have ambitions for professional sailing and even the Olympics. According to Harrison, the skills of college sailing don't exactly transfer to sailing later in life, and unlike many other professional sports, college experience is not necessary for these pursuits.
Even in a Fordham club sport as serious as sailing, an additional year of eligibility does little to make up for the loss of the spring 2020 season. For other club sports, such a solution would accomplish even less.
In the world of Fordham men's lacrosse, the players have not yet been offered another year of eligibility following the cancellation of their season. However, when men's lacrosse player Matthew Ludington, Fordham College at Rose Hill '22, was asked if someone would complete a fifth year for lacrosse, he laughed and said, "Absolutely not."
Much like Fordham sailing, Fordham men's lacrosse is one of the more successful club teams in the region. Unlike sailing, however, that honor is not viewed with the same amount of prestige.
"We're actually one of the highest-ranked Division I club teams in the country," Ludington said. "But, I mean, take that with a grain of salt, because it's not like it's that serious. We don't even have a coach, and there aren't tryouts."
Before the season was canceled, the men's lacrosse team was having a very successful run. In a National College Lacrosse League (NCLL) Twitter poll, Fordham's overtime win against Fairfield University club lacrosse was selected as the biggest upset of the shortened season with nearly 72% of the vote. Even so, performance on the field was not the first priority for many players.
"We practice twice a week and we'll have a game once a week, maybe every other week," Ludington said. "If you don't show up to one of the practices or any of the practices, you don't have to if you want to study or do other things. It's highly encouraged, but it's a more casual vibe."
It's already becoming clear why a Fordham club lacrosse player wouldn't accept a fifth year of eligibility. As Ludington described, the aspirations of many players do not extend beyond a desire for social interaction and casual competition. Some college sports, even club, may lead to professional opportunities, but Ludington also pointed out the unlikelihood of this for Fordham lacrosse players as well.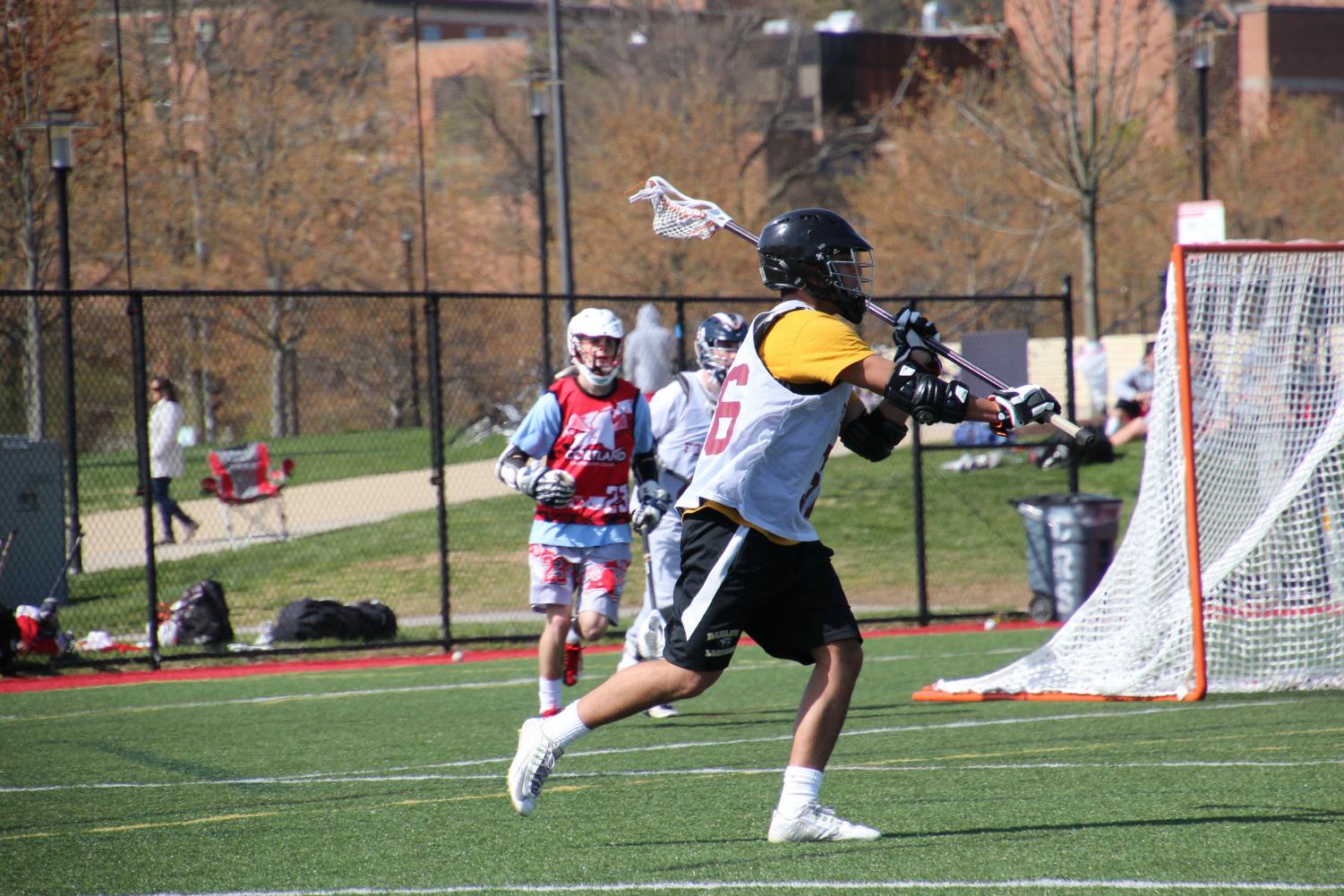 "They came to Fordham for the education," Ludington said, referring to club lacrosse players. "Lacrosse isn't a mainstream sport; you can't really make money off lacrosse unless you're one of the very best players. There's no future going into it coming out of a club program like Fordham."
For club lacrosse players, there's no way to effectively give seniors and other players their spring seasons back, and in their case specifically, there doesn't appear to be a reason to do so. The club is a way for students to interact, a way to maximize their college experience, but it's not the type of opportunity for which a player would be willing to pay a fifth year of tuition. Much like sailing, the season will always be lost, without any feasible way to make things right.
Ludington empathized with seniors, saying, "Imagine if you were a senior, losing lacrosse, but losing everything else too. You're bumming because of lacrosse, because you're not getting a real graduation. That's it, you just had your last weekend of college and didn't even know it. Lacrosse is just one aspect of everything."
Meanwhile, Harrison expressed disappointment that many of the seniors would never again compete with him in a Fordham boat. "College sailing is a unique experience," Harrison said wistfully. "You're always there with your friends, and it's the biggest group of sailors you'll ever be around working toward one goal."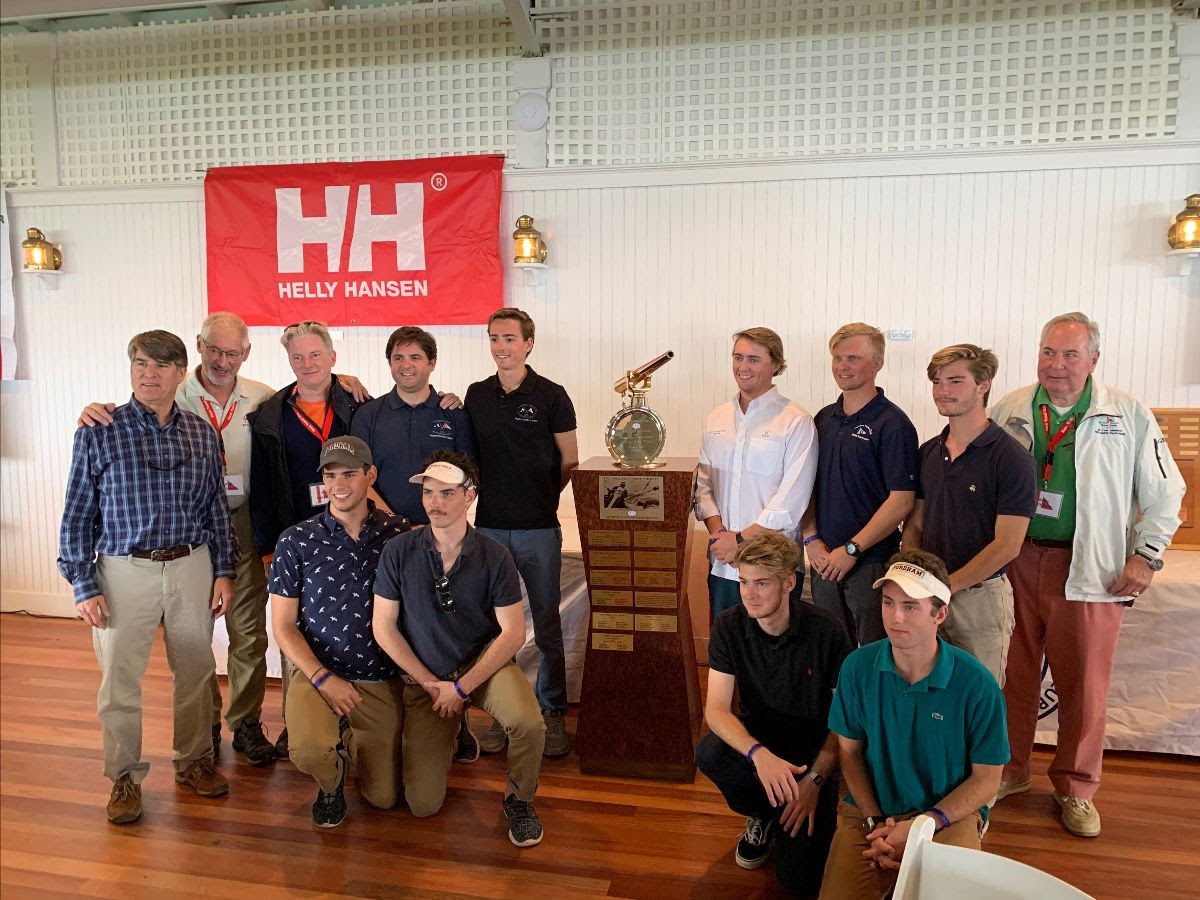 However, he also accepted the situation with a sense of hopeful foresight. He noted that sailing is a lifelong passion which extends far beyond college.
Harrison said, "That's the one thing that's helped me feel better about the seniors. I'll probably sail against some of these people for the rest of my life. We won't be on the Fordham sailing team together, and that sucks, but it's a tight-knit community and I'll see a lot of them. It's the end of their sailing career in college, but it's not the end of sailing in their life."
On Monday morning, Harrison was one of two Fordham team members selected to the MAISA all-conference team, and he hopes to make the most of his remaining two seasons. He did not express interest in staying for an additional year.