The Desk at 140 West: Homunculus Boogie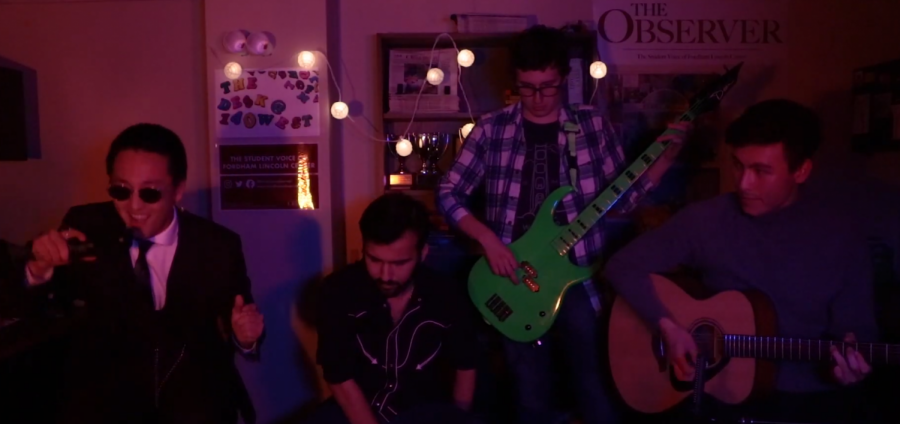 One fine summer afternoon, four freshmen at Fordham University gathered to participate in a "battle of the bands" competition hosted by a local coffee shop. They'd been hard at work practicing for a few weeks now, and they'd developed not only an acute, collaborative musical bond, but a bond of genuine friendship as well. That group of supple young men was Homunculus Boogie. Now, they'll play your local bar, party, or children's birthday party. They aren't particular. They play a mix of heavy rock n' roll covers, melodious classics, and even some originals if you ask nicely. Oh, by the way, they lost that competition. C'est la vie, huh?
This is the story of Homunculus Boogie, a Fordham College Rose Hill band comprised of sophomores. The band is made up of Nilson Wilson (lead singer), Ian Dillon (guitar), Brendon Gardner (bass), and Michael Polis (drums). We are happy to have them as guests on today's episode of "The Desk at 140 West."
"The Desk at 140 West" is an NPR "Tiny Desk"-influenced music series created by the Fordham Observer Multimedia team. Interested in performing on "The Desk at 140 West"? Email Caitlin Bury, Multimedia Editor, at [email protected]
About the Writers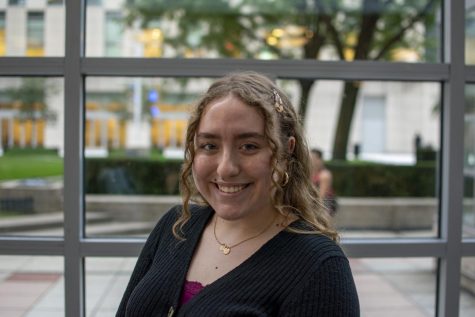 CAITLIN BURY, Assistant Multimedia Editor
Caitlin Bury, Fordham College at Lincoln Center '22, is the assistant multimedia editor for The Fordham Observer. She is a visual arts film major who can usually be found exploring the city, making films starring her friends, or watching "Parks and Recreation" or "Lady Bird". Due to her love of artistic exploration and creation, she's looking forward to molding the multimedia outlet at The Observer into something unique and engaging alongside her two counterparts.