Review: 'The Unsinkable Molly Brown' Floats on a Raft of Joy
"I hate that word, down." There's no better catchphrase for a woman immortalized in history as The Unsinkable Molly Brown (Margaret Tobin Brown, a real-life Titanic survivor and philanthropist). Transport Group's off-Broadway premiere of the 1960 musical of the same name just opened at the Lower East Side's Abrons Arts Center. The production is an utter joy — two hours of pure exuberance in the rugged Colorado countryside that I'll gladly revisit if I can-can.
"Molly Brown" the musical shares the scrappy, high-flying energy of "Newsies" — think energetic ensemble tap dancing and ever-sunny singing in somewhat mismatched clothes. Molly Brown the character marries this scrappiness with the gilded grandeur of "Hello, Dolly!" as she climbs the ranks from britches-clad homemaker to red-silk-dressed socialite. (She does, at one point, try to play matchmaker, too.)
Beth Malone — who doesn't just steal the show, but seizes it upon her first entrance and never lets go — delivers a practically perfect performance in the title role. Quick-witted, relentlessly hopeful and headstrong to the occasional fault, Malone stuffs the intimate theater full with Molly's titanic personality. (Too soon?)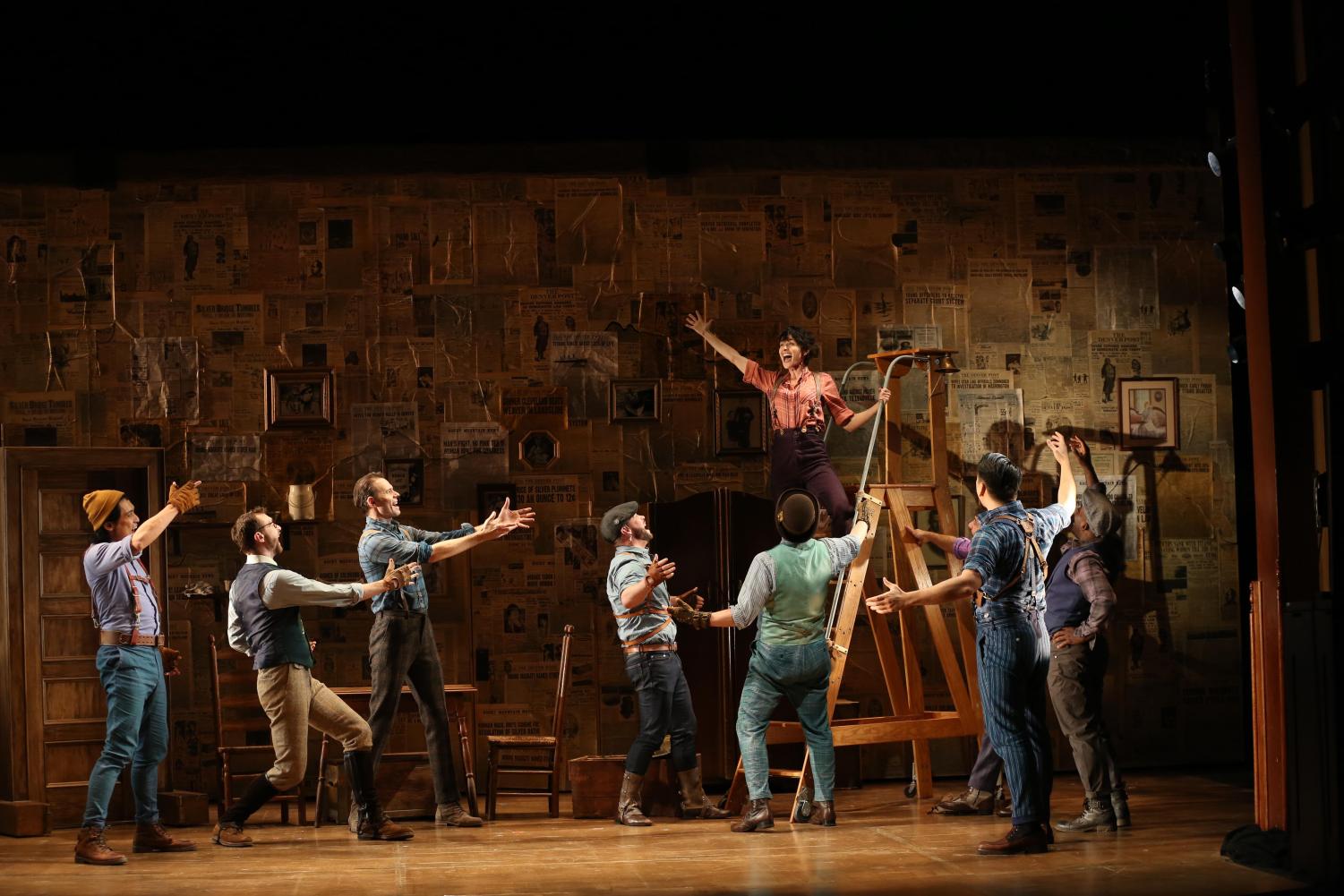 Put simply, "The Unsinkable Molly Brown" echoes the quintessentially theatrical brightness of the Broadway Golden Age from which its first iteration was born (alright, it technically misses Golden Age categorization by only a year). However, that and its title are about all this production shares with its source material. None of the characters in this "Molly Brown" were in the 1960 version, save Molly — and even so, "the two productions share three lines of dialogue" and only seven out of 17 songs, according to historical notes on the show. I'll admit I'm not acquainted with the original, but you don't need to be to understand this reworking.
If anything, it's almost too bright — all of Molly's conflicts are nearly immediately resolved with a bellowed word or a belted song. I don't mind the aggressive optimism, because it's exactly what I expected from a big, brassy musical, and one about a notoriously buoyant woman at that. It also makes the few slow, tender moments more affecting. The penultimate ballad written for this production, "Wait for Me," aches with yearning that rivals the same-named "Hadestown" tune that's probably stuck in your head now.
Aside from such solo moments, Malone is buoyed up throughout by an equally mighty cast. It's hard not to be entranced by mining mogul J.J. Brown (David Aron Damane) and his smooth baritone. (Except, of course, the early scene in which he lovelessly condescends to our fearless heroine before eventually proposing to her — or buying her affections. Depending on how you read it, that's an exception too.) Whitney Bashor, as Molly's best friend Julia, is as light and sweet as a "cuppa" tea with honey, and she's matched in standout charm by Omar Lopez-Cepero as the dulcet Vincenzo, Julia's eventual love interest and one of a trio of jaunty miners (Alex Gibson and Paolo Montalban round out the group).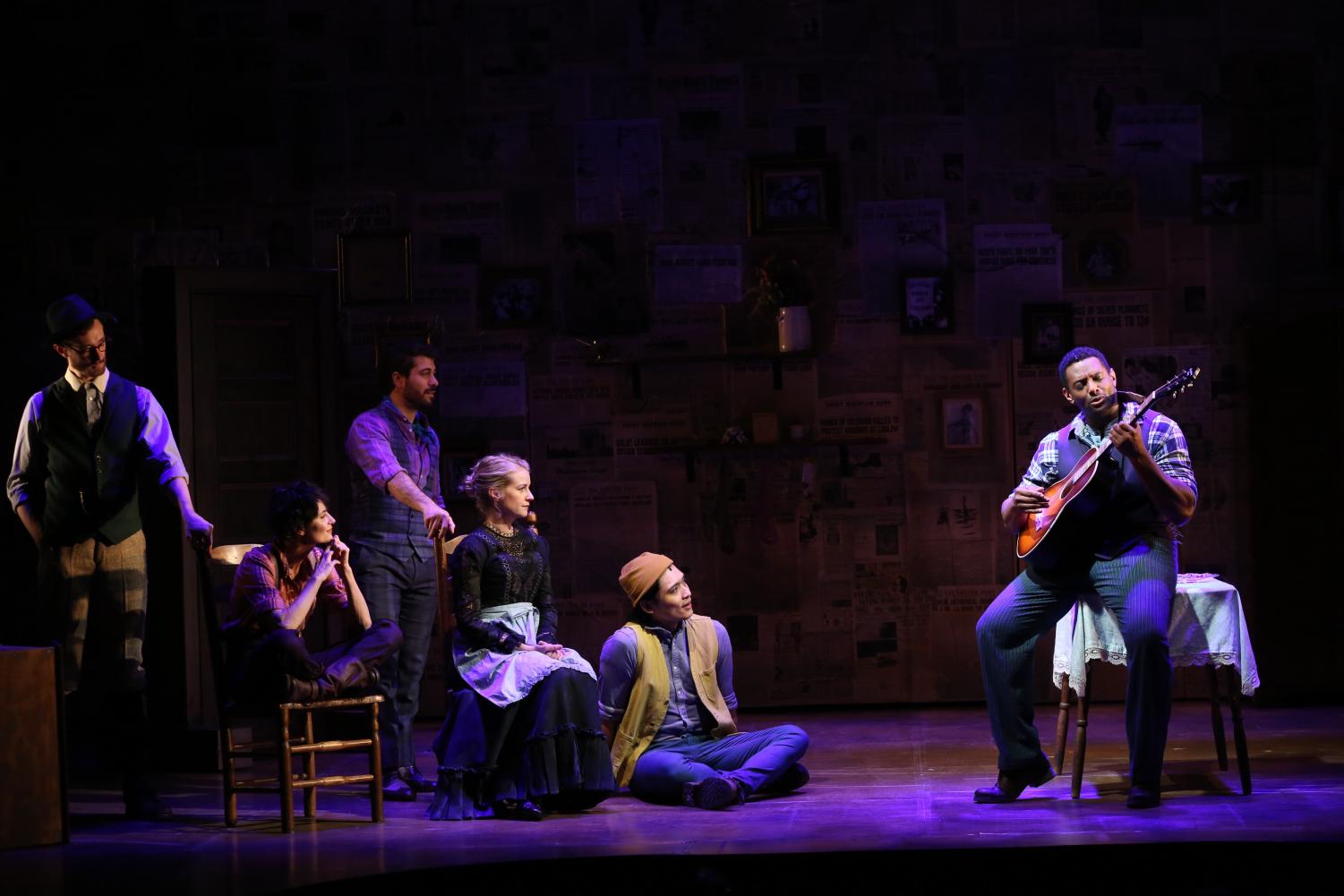 The cozy theater is made to feel even more so as the characters stride up and down the aisles and often address the audience, as the citizens of Colorado, directly when onstage. The latter is done to varying degrees of efficacy. Gibson directly telling us citizens to vote in the upcoming election, and Molly grilling an officer on letting all the impoverished immigrants from the Titanic into America, are heavy-handed attempts at contemporary relevance. A whip-smart "Nevertheless you persist" line is a more subtly executed jab.
Of course, political activism was part of the real Margaret Brown's life too. She ran for the U.S. Senate and advocated for women's and workers' rights, making clear why her (dramatized) story is being revisited. She is a figure from the turn of the 20th century, but her character is the kind of leader that much of our generation seems to be looking for today — one who liberally uses her riches to help others, mobilizes change and speaks up for her right to speak up, whether it be on a picket line or in her household. Not to mention, with her many sassy one-liners and effervescent dance moves, it's just so much damn fun to watch Malone do it all.
Politics, particularly election campaigns, have been, shall we say, chaotic to watch as of late. "Molly Brown" offers a timeless call to awareness in a more palatable package that it wouldn't hurt anyone to indulge in for a night. There's a reason that during Tuesday's debate, just about every theater journalist was at this show instead.