Fordham's Foodies Take Over Instagram
In a city with a multitude of cuisines at their fingertips, foodies have the opportunity to explore their eating habits. From dorm room recipes to restaurant recommendations, four of Fordham's foodies dish out their tips to eating in New York by posting on Instagram.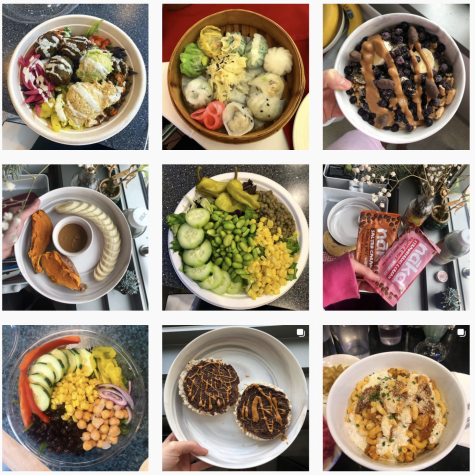 Morgan's Cookbook
"I just kept up with other food accounts on my personal Instagram, but eventually I decided that I would make my own," said Morgan Caramello, Fordham College at Lincoln Center (FCLC) '23, as she spoke about the origins of her food account, @morganscookbook. 
Caramello's account is a year old and features plant-based meals that can be made in a McKeon dorm or in the Community Dining Room. She frequently posts her favorite coffees and matcha from places like Cha Cha Matcha and Birch Coffee as well.
When tackling the dining hall, Caramello utilizes the vegan bar. "I also like using the salad bar," she added. "You can get creative with the sandwich station by asking for the guac." 
If she's not eating in the dining hall, she creates smaller recipes in her dorm. "I have been utilizing my mini-fridge and microwave," she said." "I use fewer-ingredient recipes and try to be more creative about it."
Caramello brought up a few other food accounts when talking about the community. Her friendship with Tessa Burns, FCLC '23, also known as @therawalmond, has grown since they discovered each other's food Instagram accounts. 
Big City Flavors
Roommates Sofia Kriz, Gabelli School of Business (GSB) '23, and Nina Ferreyra, GSB '23, started their food account, @bigcityflavors, when they met at Fordham. Ferreyra explained, "I wanted to do it, and then I was like, 'Sofia, please do it with me.'"
Big City Flavors is an account where New Yorkers and tourists can look for a variety of different restaurants, coffee spots and bakeries. The two rate the different spots that they go to, and also note the price and the overall experience. Ferreyra and Kriz make use of New York's diverse food scene. "I look through my feed and we try a lot of different stuff. We learn more about Asian food. More than a foodie, I love dessert, that's my thing. That's the station that I am at in the dining hall most often."
The duo take on different roles when it comes to running the account. "Sofia is more into the aesthetic side of the account, where I am more interested in actually eating the food. She came up with how we edit the pictures and how we caption them."
Kriz said their Instagram has opened up new friendships. "Some of the people at school who also have food accounts will comment on ours, and we will comment on theirs. It creates a cool little community." 
Maya Snowden
Maya Snowden, FCLC '23, is a foodie at heart, and she believes that this sense of unity is attainable without a food blog. "At first I didn't really have friends at university, but I really love food and I'm always on Yelp. The fact that I was so shy. I just spent a gross amount of time in restaurants." 
Snowden works in the food industry, so she sees a different perspective of what it means to be a New York foodie. "I juggle a part-time job while being a full-time student, so I only have time for one meal a day with one person: myself."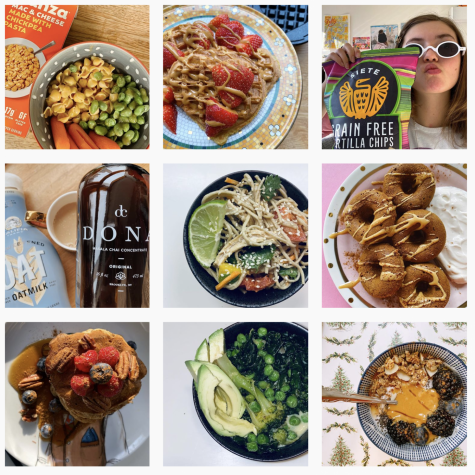 She uses food as a way to unwind. "I work at a Japanese restaurant, and my boss always recommends authentic places that his friends own or work at. That gave me an easy way in to explore the food community and really relax with myself."
Snowden gave advice to those who are trying to get into the foodie community: "Don't find someone to go with," she said. She believes that when you go alone, "you can really appreciate the food. More than that, you can also get to talk to the servers and get to know the people who are preparing your food." 
Snowden expressed hope towards creating a food blog in the future. "It's more than just food; it's a social experience. I hope that one day when I have more time I will be able to create an account to share that experience."
All five foodies gave advice to Fordham students who may be interested in making a food account or getting into the New York food scene: They encourage others to "just do it."
About the Contributor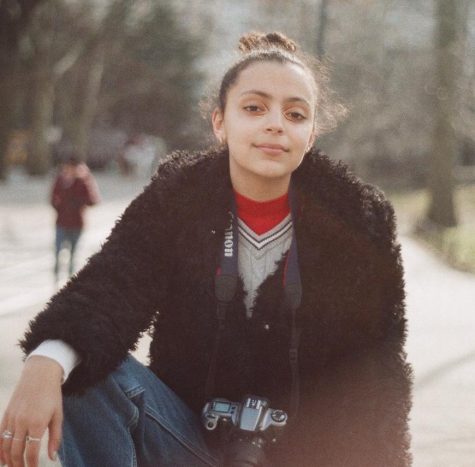 VICKY CARMENATE, Assistant Arts & Culture Editor
Vicky Carmenate, FCLC '23, is the assistant editor of the arts & culture section. Majoring in political science and Spanish, her goal is to make different communities more accessible through communication. When not at The Observer, you can always find her equipped with over-the-ear headphones. She's probably creating some advanced choreo in her head, pretending she's on RuPaul's Drag Race or something.