Men's Basketball and What Should Have Been
It may surprise fans of Fordham men's basketball to hear that its players have made five combined appearances in the NCAA Tournament since 2013. In fact, one player was even selected in the second round of the 2019 NBA Draft. The problem: None of these student athletes achieved any of their success in the Rose Hill Gymnasium. 
After three years with the team, Jon Severe transferred to Iona College for the 2016-17 season. He made an NCAA Tournament appearance with the Gaels when they lost as a 14-seed to 3-seed Oregon in the first round. 
Joe Chartouny made a similar move in 2018. After three seasons with Fordham, one of which he spent with Severe, Chartouny transferred to Marquette, a program with far more potential and name recognition. In the 2019 NCAA Tournament, the Golden Eagles were upset as a 5-seed by future NBA superstar Ja Morant and 12-seed Murray State. 
In his second season with Fordham, Severe spent time with freshman Eric Paschall, Fordham's most successful transfer student in recent memory. After only one season with the Rams, Paschall accepted an offer from Villanova at the peak of their prominence and his career took off. He made three NCAA Tournament appearances with the Wildcats, and in 2017, the team recorded a 36-4 record on the way to a national title win.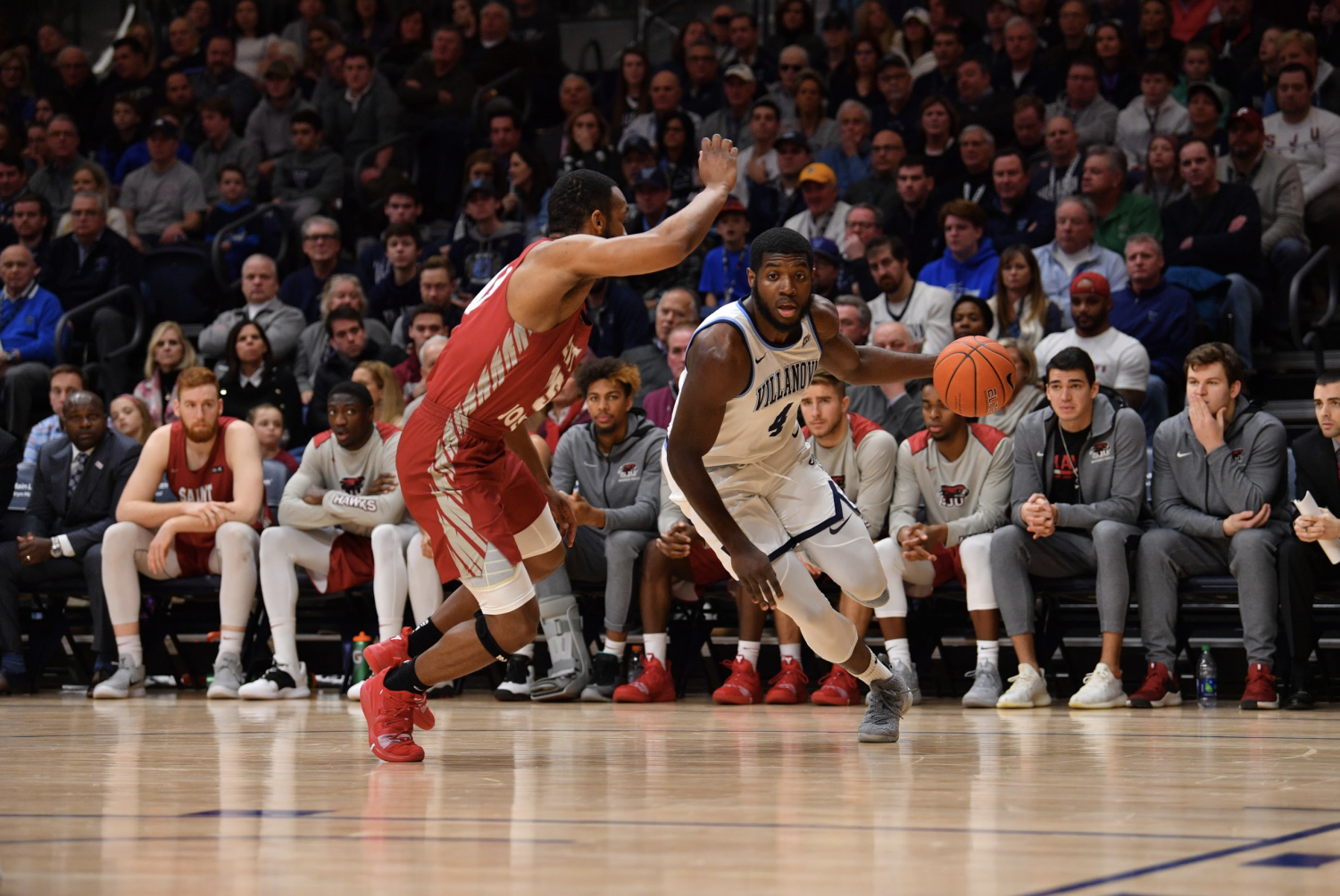 The success did not end in college for Paschall. Following the 2019 season, the former Ram entered the NBA Draft and was selected by the Golden State Warriors in the second round as the 41st overall pick. In the time between Paschall's transfer and the start of his NBA career, Fordham's record was 51-75 over the course of four seasons. 
Though it is now hard to remember, Fordham was once touted as an Atlantic 10 contender, most recently in 2014. That season, Severe, a highly regarded high school recruit from New York City, was entering his second year, and head coach Tom Pecora had managed to recruit more local talent in New York natives Paschall and Antwoine Anderson. The team was led by rising junior star Mandell Thomas. 
They didn't know it at the time, but Pecora had managed to recruit a future NBA-level talent, along with a junior stepping into a leadership role and several stellar supporting cast members. It was a team built to win games and turn Fordham basketball on its head. Within two years, the entire system collapsed. 
The season did not go as planned, with the Rams matching their previous season's record of 10-21. In the Atlantic 10 Tournament, they made an early exit in the second round against Dayton. Pecora was fired after the season, and following his termination, Paschall left for Villanova. 
Severe and Anderson stayed for the transition and were punished for it. Along with freshman Chartouny, the team did very little to improve their standing under the instruction of new head coach Jeff Neubauer. Severe left for Iona College in 2016, Anderson left for UConn in 2017 and Chartouny left for Marquette in 2018. None of the three players chose to spend his final year of eligibility with the Rams.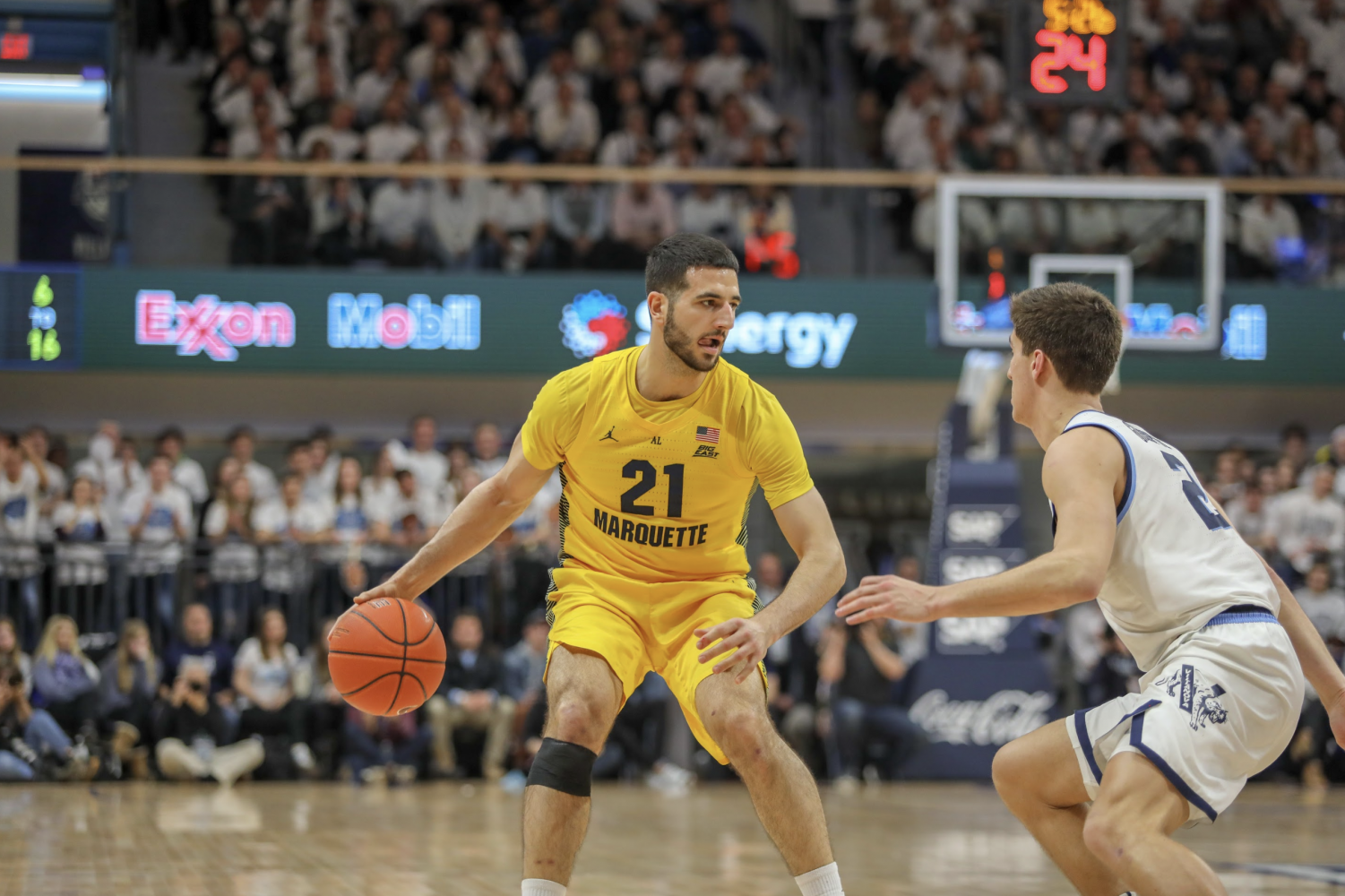 The Fordham Ram's basketball reporter and managing editor Andrew Posadas, Fordham College at Rose Hill (FCRH) '21, blamed this mass exodus on the change in coaching staff, saying many of Pecora's former recruits "were blindsided by his dismissal." 
Posadas also recognized the choice to leave as rational and said, "Paschall decided to take his talents to Villanova to be coached by Jay Wright, and that decision has led him to the Golden State Warriors." 
Recently, Nick Honor became the fifth major player to leave Fordham basketball in the past six years. Following the 2018-19 season, in which they went 12-20, the freshman guard announced his decision to transfer to Clemson University for his remaining three years of eligibility. Honor carried the Rams in his first season, and his departure has left a large hole in the Fordham team for the 2019-20 season. 
In an article published last May, Jimmy Sullivan, FCRH '21, the sports editor for The Fordham Ram, looked back on Honor's brief Fordham career bittersweetly. 
After mentioning one of the many accolades Honor received during his freshman season, Sullivan wrote, "It was a fitting reminder of the year Honor had in the Bronx, but it may have been an even more appropriate symbol of what could have been." 
When asked for comment on the topic of Fordham's basketball transfers, Sullivan agreed with Posadas' assessment but also attributed it to a wider culture within the sport. 
In an interview conducted in December, Sullivan said, "It's not just a Fordham thing, it's kind of a college basketball thing. If you're looking around and you're saying, 'Hey, this is my last year, I'm going to see what I can do,' then it makes sense. And that's happening across the country." 
In his article, Sullivan also described Honor's reason for transferring, understood at the time as a family-related event, as "unclear." 
It was later revealed that his mother, Carlene Honor, had suffered a heart attack in Florida, and his transfer to Clemson came as a way to move closer to her. 
In this case, Honor did not leave Fordham to pursue success elsewhere. His transfer also defies another trend, as he left after his first year like Paschall, rather than after his third year like Severe, Chartouny and Anderson. 
In the words of The Ram sportswriter Jack Roche, FCRH '22, "Just like any other student, they could transfer for a myriad of reasons. At the end of the day, I think you have to take a step back and realize these athletes are people first." 
While this case is clearly different from the others, Sullivan made one key observation: Honor is not the first prominent Fordham player to depart. He is an incidental component of a larger trend. 
In each of their final seasons of eligibility, three separate players decided to try their luck elsewhere. In the cases of Chartouny and Severe, those gambles were rewarded with trips to the NCAA Tournament as their former team lost regularly within their division. For Anderson, his transfer to UConn was not as fruitful, but his decision to leave Fordham for a big program is still revealing. 
Regarding this mutual decision, Sullivan reiterated, "I don't know what Fordham is to do about that, because it's happening everywhere." 
He also saw the sense in a player's desire to look for better opportunities. During his interview, he expressed disdain toward "the media destroying these kids for leaving" and said, "I think about it as a better job." 
It is perhaps no coincidence, then, that the most successful transfer student is also the one who left the earliest. Following the change in leadership, Paschall wasted no time transferring to Villanova. As Posadas pointed out, he achieved things for the Wildcats no Fordham player could ever fathom, and he improved to a degree that would qualify him as an NBA-level talent. In 2015, his Fordham team only managed to win 10 games. He is now starting for the Golden State Warriors. 
There is no reason beyond a Fordham bias for people to criticize a player's choice to look for success elsewhere. Several players have remained loyal to Fordham in the past and have paid dearly. They should no longer be accused of betrayal or disloyalty for seeking better opportunities. 
Fordham men's basketball has lost the trust of its players and fans to build a successful team over time. They have wallowed at the bottom of the Atlantic 10 for years, and several extremely talented players have walked through their doors during that time. Multiple coaching staffs have tried and failed to properly utilize these players' skill sets and convert them into wins. 
As a result, players like Paschall and Severe should be able to look out for themselves in the offseason, as they can no longer trust their current team to give them the prominence they deserve. That trust has been lost, and Fordham basketball has to earn it again before anyone can recommend patience in the notion of "what could have been."