Six Fun Holiday Facts
The song "The First Noël" should be spelled "The First Nowell" because the tune is originally English (not French, as noël is), and the English spelling is nowell.

The record for the largest

gathering

of people wearing holiday sweaters is 3,473, set at the University of Kansas in 2015. 

There are four weeks of Advent leading up to Christmas, the birth of Christ, because according to the timeline of the Old Testament, the Jewish people waited four millennia before Jesus was born.

The first candy canes were made in Germany in the 1600s. 

There are 364 gifts given in the song "The Twelve Days of Christmas," and they would cost nearly

$40,000

this year.

The beast Krampus was the anti-St. Nicholas in many European countries who would beat children and take them to his lair. However, the devilish animal is being commercialized because of people wanting to celebrate the holiday season in nontraditional ways.
About the Contributor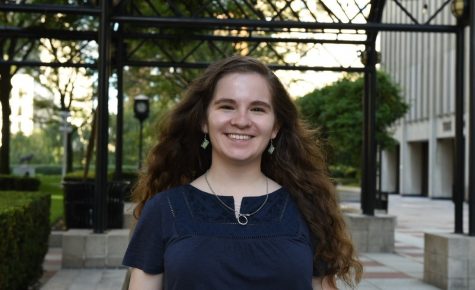 JILL RICE, Head Copy Editor
Jill Rice, FCLC '22, is a copy editor who has edited for The Observer since September 2018. A classics major, she feels passionately about "who" vs. "whom," a good concern to have for a copy editor. She enjoys figure skating and reading, but not necessarily at the same time.