University Buys $4.4 Million Bronx Property
The 619. E Fordham Rd property is the most recent move in the Rose Hill Campus Strategic Expansion plan
Fordham University purchased a 5,000-square-foot building for $4,400,000 on Nov. 25. The building, which currently operates as a warehouse, is located at 619 E. Fordham Rd., just a few steps away from the Rose Hill campus in the Bronx. 
A team from real estate company Cushman & Wakefield represented Six 19 Custom, LLC, the previous owner of the property, in the sale. One agent, Addison Berniker, told Connect Media, "Our client's property is perfectly located on the corner of Fordham Road in front of the University, which would have been a draw for any buyer." 
Another agent, Jonathan Squires, explained that "given the fact that it's just steps away from Fordham, the site gives the University many development options practically on campus."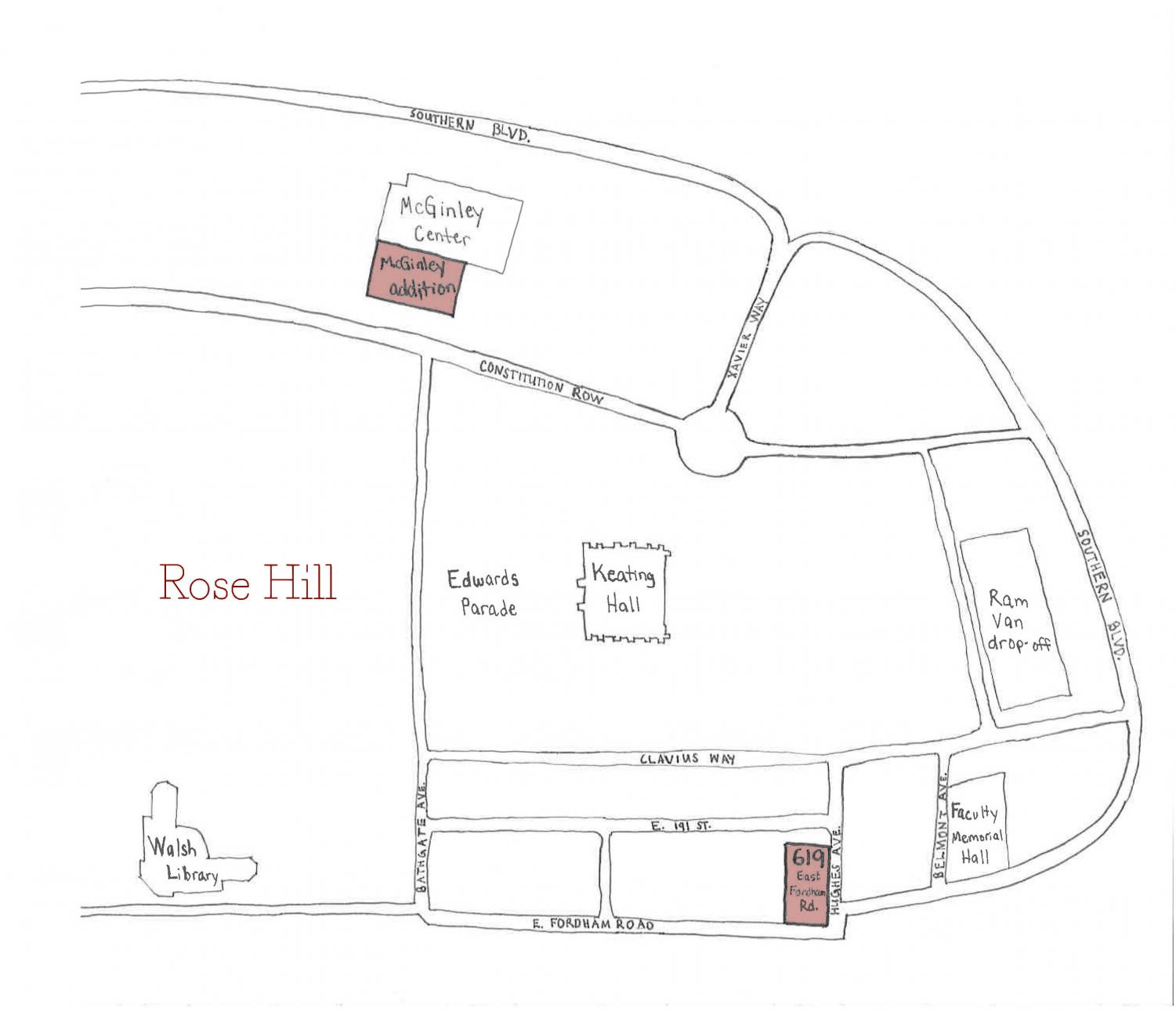 At the moment, Enterprise Rent-A-Car has been leasing the space. Bob Howe, assistant vice president of communications, confirmed that Enterprise will continue to be a tenant for the next year. "After that, there are several possible University uses being considered," he said. 
The purchase follows the announcement of Fordham's new Student Experience Campaign, which aims to raise $205.3 million dollars in order to expand the Rose Hill campus. 
"The new campus center will be bigger, both literally and in concept, than its current incarnation," said the Rev. Joseph M. McShane, S.J., president of Fordham, to Fordham News. 
Plans include a state-of-the-art 75,000-square-foot addition to the area in front of the existing McGinley Center that hopes to support student focused issues like wellness, athletics and STEM facilities. 
Many Rose Hill students, although unsure of how the University will use the 619 E. Fordham Rd. building, supported the acquisition. Dominic Zeibert, Gabelli School at Business at Rose Hill '20, said, "I am supportive of any expansion since the Rose Hill campus seems pretty at capacity."