Ram Jams: Rex Orange County Continues to Impress on 'Pony'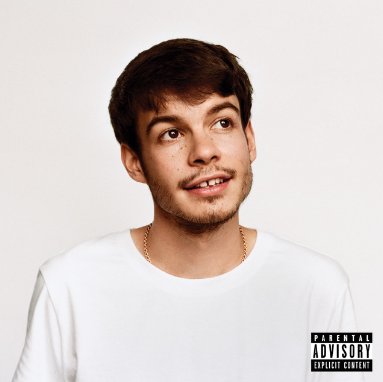 Genre: Alternative pop, jazz pop, R&B
On a playlist with: Gus Dapperton, Frank Ocean, Clairo
The deets: Rex Orange County (ROC) is on an incredibly hot streak of good albums. The self-produced "bcos u will never b free," self-released on Soundcloud in 2015, caught the attention of the world, including fellow musicians like Tyler, the Creator, who promptly put Rex on his next album. In 2017, Rex defied the so-called sophomore slump and raised the bar, working with producers like Two Inch Punch (Sam Smith, Brian Eno, Ty Dolla $ign) to garner even more attention, this time becoming the most sought-after free agent on the major label market.
Now, while 2019's "Pony" — Rex's debut with RCA Records — is not a masterpiece, it is certainly a great album from a great artist who is showing no signs of slowing down any time soon.
Longtime ROC fans know his style varies a bit, from soulful piano ballads ("Sycamore Girl") to jazzy guitar tunes ("Corduroy Dreams") to full-band jams ("Best Friend"). And so they were surely shocked to hear this album's lead single and first track, "10/10," begin with autotuned vocals, a repetitive drum machine and an obnoxiously loud synthesizer. This disappointing song scared me into thinking we might get a poor major label debut from Rex himself.
If you listen on, though, you shall soon forget the travesty of track one: Rex immediately atones for that sin with "Always," a slow song that highlights every reason why he is as popular as he is. He is the primary songwriter, producer and instrumentalist on this album, and his talents really shine on this particular gem. His impressive vocal runs are layered on top of a wandering bass line, tasteful organ chords and beautiful piano playing that will give you 3 minutes and 17 seconds of chills.
"I'm afraid that there will always be a part of me," he sings on "Always," "That's holding on and still believes / That everything is fine and that I'm living a normal life" — begging the listener to feel his emotions with him.
The best moments on this album all come on similarly poignant ballads, including "Face to Face," which begins with a three-part vocal harmony from Rex that's so massive it will knock you off your feet. This cut also hearkens back to classic Rex, with jazzy arpeggiated guitar chords, playful lyrics ("You were occupied, I was in the shower / You were unaware, I was fully clothed"), and some fun bells and whistles in the mix, including literal bell sounds.
"Pluto Projector" is another highlight, thanks to its wistful energy and winding journey from start to finish. ROC starts with just guitar and vocals in the intro, later switching to piano and adding grandiose, reverberated backing vocals, as well as a soft drum machine. Eventually, it gets to a point where there's a key change and a string section becomes the central element of the song — this is the work of Sally Herbert, a violinist and composer who has been arranging film scores since the '80s. The trip ends when the listener arrives at more vocals and guitar, but this time pitch-shifted down, as if Rex has just embarked on a wild ride to the sky and back but is still trying to find the spot from which he left.
Strangely, there are more spots on this record where Rex simply drops the ball. If "10/10" was weak because it was overproduced, "Laser Lights" has the opposite effect: The autotune on this track is lazily applied and Rex is obviously off-key in several moments. At the 0:54 mark, one of the wind instruments makes an intentionally ugly sound as if its player has just run out of breath — perhaps this is for effect, but it ends up sounding like nails on a chalkboard. There are some piano chords (and one singular high D note) played nonchalantly and repetitively, to little avail. Everything about this song sounds lazy; it sounds like a demo. To be honest, I'm not sure how it ended up on the final version of the album.
"It Gets Better" is also a bad look for Rex. It opens with a bizarre synthesizer that sounds like a mix between a croaking frog and a broken woodworking machine. It then transitions into several sections of overproduced, overcompressed madness. has a positive message ("Look at us now / We're flying / I finally know I'm here for a reason"), but it's a testament to why throwing stuff at the wall and seeing what sticks isn't always good for the art.
In spite of these missteps, "Pony" ends on a good note. "It's Not the Same Anymore" is six and a half minutes of exploration, both musically and lyrically. While Rex takes this opportunity to employ a long crescendo of guitar, drums, strings, piano and woodwind instruments, he sings about his struggles with finding himself and figuring out who he is. Upon the album's release, he wrote on Instagram that "I'm in a good place now but the last couple years were really hard." That journey is evident here, with lyrics like "I lost the joy in my face / My life was simple before / I should be happy, of course / But things just got much harder." Thankfully, he arrives in a better place by the end of the song: "It's not the same anymore / It's better, yeah, yeah" are, fittingly, the last lyrics of the album. Rex has always been intimate and personal with his lyrics, and he stays true to that element of his music in the last moment of "Pony."
The bottom line: Despite some questionable creative decisions, "Pony" is a solid offering from Rex Orange County, who clearly sticks to his roots and refuses to sell out, whether he's making a record in his bedroom or with the help of a major label.
The peaks: "Always," "Pluto Projector," "Face to Face"
The valleys: "Laser Lights," "It Gets Better"
The verdict: 7/10