Christina Greer Talks 'Black Women and Elections'
More than 50 people attended the first Women of Color Initiative event "Black Women and Elections" from the Office of the Chief Diversity Officer on Oct. 19 at Fordham University School of Law in room 7-119. Speakers included Lesley Massiah-Arthur, the associate vice president of government relations at Fordham, and Dr. Christina Greer, the associate department chair of political science. 
Massiah-Arthur opened with an introduction involving her experience and knowledge of how black women are involved in our democracy today, sharing an anecdote about the process of developing Fordham's campus here at Lincoln Center. 
She touched on how the Lincoln Center area has an "expensive zip code on paper," but the housing projects on Amsterdam Avenue are often neglected. In order to get the community's acceptance of Fordham, she got involved hands-on with the people living in housing and connected them with their local officials.
This opened the larger discussion on how black women are a key demographic in the polls. Massiah-Arthur brought up the key issues that they focus on during election time, including things like safety of families involving racist hate crimes, gun reform, healthcare and economic development, specifically concerning the wage gap between black women and white men. Black women make 63 cents to every dollar a white man makes, according to Greer. She also said that black women also look for authenticity and a sense of safety in their candidates. 
Greer delivered her speech lecture-style, dropping in questions about people's names or historical dates for people to shout out the answers. She gave a brief history of black women in office, which is what her manuscript in progress is about. 
Greer referenced Shirley Chisholm and Charlene Mitchell to explain the hurdle of intersectionality in both the suffragette movement and getting black women elected into office. Finally, she brought the discussion full circle into the current political climate, mentioning black women in today's world such as presidential candidate Kamala Harris and former Georgia representative Stacey Abrams. 
The main concerns Greer shared with the audience, or as she worded it, "what keeps me up at night," were the gutting of the Voting Rights Act in 2013, voter disenfranchisement during the 2018 elections, the technology advancement of voting ballots, Russia's possible involvement in the 2016 election, misinformation about voter deadlines and gerrymandering of voting districts. 
However, she was optimistic about many things as well: grassroots organizations, the recent increase in voter turnout,
and the candidate selection being younger and more diverse.
Greer offered this event as extra credit to her political science students. Nina Cassaway, Fordham Lincoln Center (FCLC) '23 was one of these students. "The talk was really entertaining. As a black woman myself, it was an informing history of black women who have been involved in politics," Cassaway said. 
A brief question and answer session followed Greer's presentation, and both Massiah-Arthur and Greer were eager to share their opinions. 
Greer also shared some advice for voters as the 2020 election season is quickly approaching: "Read lots of different outlets and follow journalists that you respect and whom you trust. If you're curious about a candidate, all of them have local offices. Get involved!" 
About the Contributor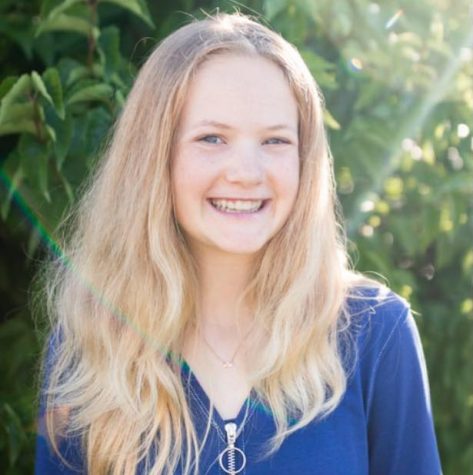 OLIVIA STERN, Assistant Layout Editor
Olivia Stern, Fordham College at Lincoln Center '23, currently serves as the assistant layout editor. She is majoring in journalism, which is partly why she loves living in the city so much — because she can keep up with all the current events of the world. In her spare time, she can be found drinking her two to three daily cups of coffee or playing sudoku/solitaire/The Observer crossword like the old lady that she truly is at heart.