Club Spotlight: BeWell LC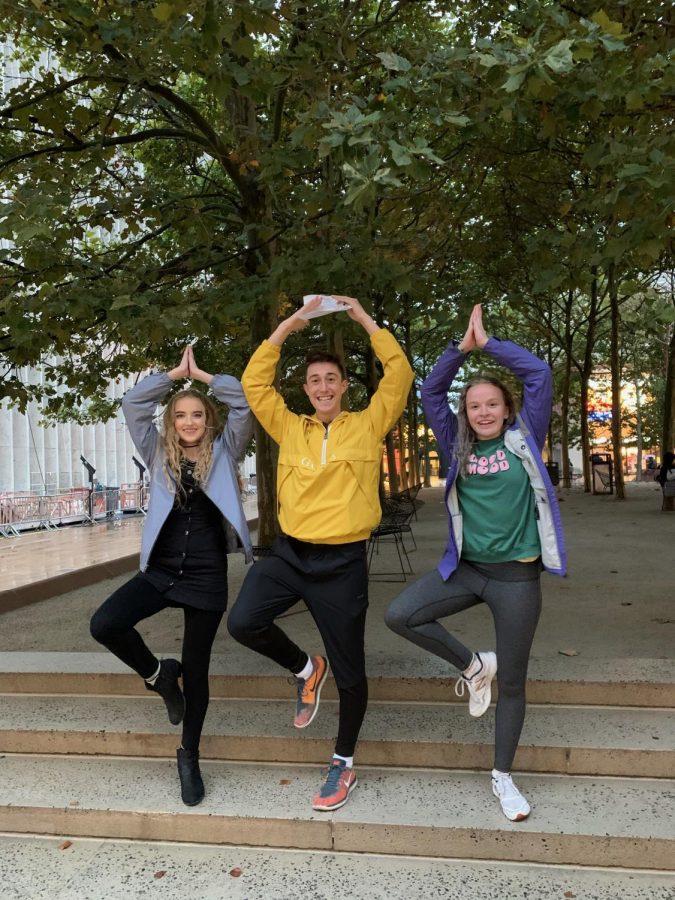 After seeing the flyers for Amazing Race around campus at Fordham Lincoln Center (FLC), you might be wondering: what exactly is its host club BeWell LC? President Finley Peay, FCLC '20, describes it as a health and wellness organization with the goals of building a community and educating the student body about both physical and mental wellness.
The club started in 2014 with Sophie Scott, FCLC '18, as president. Peay was roped into the club by Scott herself as a freshman when Scott was her Resident Freshmen Mentor. Since then, she has worked her way up, first as a wellness educator and then as an E-Board member. "I feel like I have really big shoes to fill," Peay said.
Vice President Kylah Honkala, FCLC '21, became involved during her sophomore year as a wellness educator and soon moved up to the E-Board, staying in the vice president  position since then.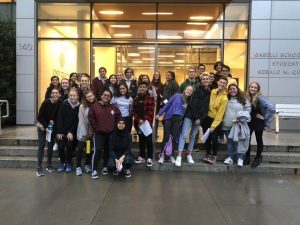 Both Honkala and Peay agreed that this year's Amazing Race was one of the more successful races that they have hosted in the club's history. Since it's one of the club's longest running events, each year has varying success. This year, nine teams registered and six finished the race to completion. The winning team included Tessa Burns and Katie Fox, FCLC '23, and Charlotte Candler, Grace Oakey and Hannah Quirk, Gabelli School of Business (GSBLC) '23. The girls heard about the event from Peay at the BeWell club outing to Sweetgreen. "It was very tiring running over four miles around the Upper West Side, but certainly very worth it for the gift cards we won!" Oakey said. 
A change for the club this year is a new advisor, Assistant Director for Programming and Coordinator of Alcohol and Other Drug Education Melissa Gazal. Honkala and Peay work with her in the Office of Student Involvement (OSI), and they have gotten to know her quite well already. 
"I love her; she's an FCLC grad, so she understands the hecticness of our lives," Peay said. Gazal explained that most of her responsibilities as advisor have to do with being a resource for the E-Board. She answers logistical questions relating to the budget or programming. "Health and wellness is something that I enjoy on a personal level, so it's been really great to work with a group that aligns with my own personal values," Gazal said.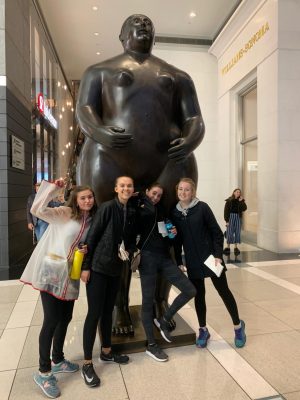 BeWell is already working on their next upcoming events. They are collaborating with Campus Activities Board (CAB) for a Wellness Bingo Night  on Nov. 21, which will involve some wellness-themed prizes along with health. This event is working toward one of Peay and Honkala's goal for BeWell: collaborating with other clubs on campus in order to inform the student body about what BeWell truly is. "It's not that we have a reputation for just educating about alcohol and drugs; we just don't have a big reputation yet," Honkala said. "There was a joke that we were a beekeeping club at one point." The E-Board stressed that they want to be able to be an additional resource that's less formal than administration. This includes all of the student body, not just BeWell members. 
They also plan independent events, such as pizza nights on Friday evenings. They buy pizzas and are stationed in both the McKeon and McMahon lobbies to give out pizza before students leave for a night out. They also check in with students to see if they have Public Safety's number or a ride-hailing app on their phones. Honkala and Peay stressed that they are aware that some Fordham students engage with alcohol and drugs, and it's not feasible to prevent this entirely. However, they at least want them to be partaking in them as safely as they possibly can.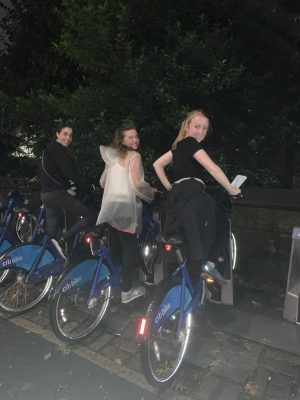 The weekly meetings are not serial; students can come whenever available. BeWell meets on Wednesdays at 5:15 p.m. in G73. "It's not a TV series; you can start in the middle," Peay said. They also recommended visiting them in the Office for Student Involvement or just coming up to them to ask questions if you see them around campus. 
Honkala wants to diversify the topics on which they educate students. "I want to talk about more than just alcohol and drugs," Honkala said. She mentioned exploring the realms of advocating for more options relating to physical activity and people with dietary restrictions on campus. 
Since Peay is graduating in the spring, she is looking ahead to the future of BeWell after she leaves. She still wants to focus on growing the membership of the club and establishing the welcoming community she strives for BeWell to be. "It's bound to 'be' a good time!" Peay said.
About the Writer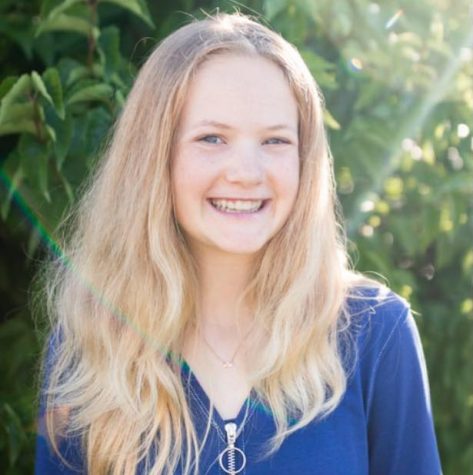 OLIVIA STERN, Assistant Layout Editor
Olivia Stern, Fordham College at Lincoln Center '23, currently serves as the assistant layout editor. She is majoring in journalism, which is partly why she loves living in the city so much — because she can keep up with all the current events of the world. In her spare time, she can be found drinking her two to three daily cups of coffee or playing sudoku/solitaire/The Observer crossword like the old lady that she truly is at heart.