Rooming With the Opposite Sex: Blessing or Burden?
Fordham Students Sound Off on the Growing Trend of Mixed-Gender Housing on College Campuses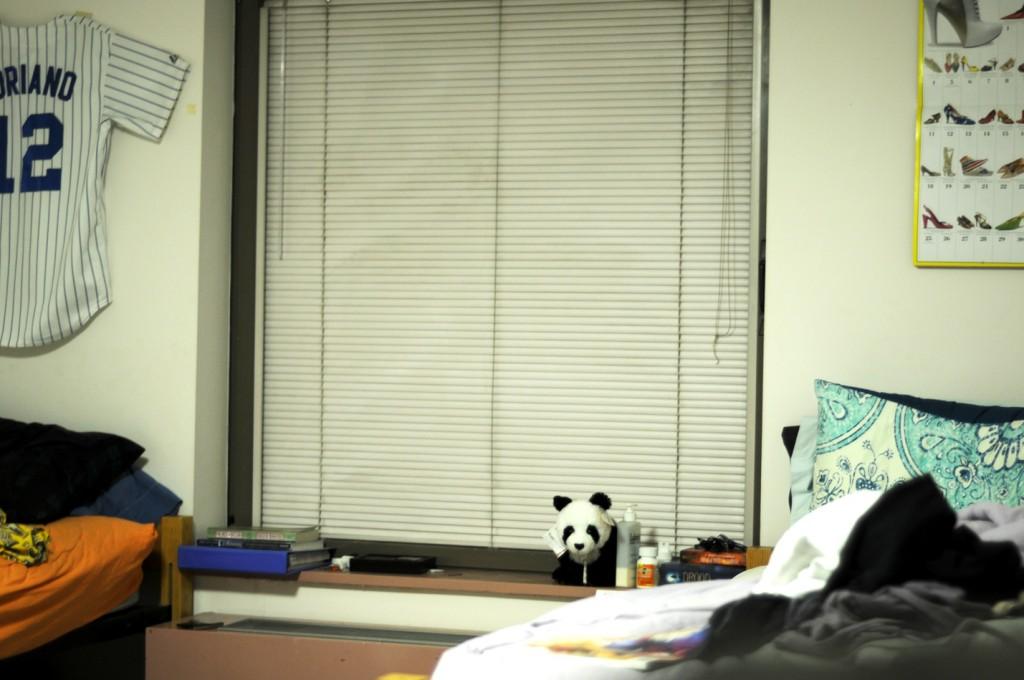 Published: April 22, 2010
Imagine returning to your dorm after a long day of classes and work. You're exhausted and your room is a complete mess… so much for that talk you had with your roommate about the importance of keeping things in order. It would make your life so much easier if you would have been able to room with your best friend, who understands your need for organization. Too bad your best friend happens to be of the opposite sex, and rooming together would happen only in an alternate reality, right?
Not anymore. What was once dismissed as a fantasy may one day become a reality, as mixed-gender housing appears to be going mainstream; Stanford, Cornell, Dartmouth and Columbia are offering mixed-gender dorms. In total, approximately 50 schools in the U.S. are currently allowing men and women to room together, though participation is still fairly low.
The movement started as a way to better serve some gay, bisexual or transgender students who may prefer to live with a member of the opposite sex. However, heterosexuals of opposite genders occasionally choose to share the same room now, too, as platonic roommates.
Students at Fordham College at Lincoln Center (FCLC) are divided over whether or not mixed-gender housing would be beneficial. Those opposed to the idea mentioned its potential to create emotional troubles and the possibility of increased sexual harassment accusations—dangers which are perceived to outweigh any benefits that may come from such living situations.
"Mixed-gender housing will open a can of worms," Joseph Pellicone, FCLC '12, said. "It will lead to couples living together, and the drama and hurt from breakups will only be amplified. It can also lead to more cases of sexual harassment or even false accusations by an angry roommate."
"The possibility of sexual harassment is the main issue here," Tanya Plutova, FCLC '12, said. "The complications that will arise seem to be more trouble than they're worth. I can only see increased fighting and relationship-related stress."
However, some students don't see mixed-gender housing as a problem, but rather a way to give students freedom of choice. They do not see gender as the primary determining factor in choosing a compatible roommate, pointing out that mixed-gender housing can be useful in promoting interaction among students, regardless of gender.
"I think mixed-gender housing would be a good idea," Emily Polcari, FCLC '10, said. "The option would allow students to choose roommates they are truly compatible with. I don't think that having a roommate of the opposite sex makes it any easier or harder to be sexually harassed. I think it's more about a person's character rather than their proximity to the opposite sex."
"Mixed-gender housing should be sanctioned as long as those living in a mixed-gender dorm room agree to a mixed-gender arrangement," Saverio Sportella, FCLC '11, said. "Mixed-gender dorm rooms would facilitate the interaction between the sexes that will be necessary for students to cultivate for the future. The workplace is, for the most part, mixed as far as its gender composition goes, so knowing how to compromise and work alongside individuals of the opposite sex is necessary."
"I definitely support mixed-gender housing," Anna David, FCLC '13, said. "I just don't see what the big deal is. As an adult, I feel that I have the right to choose who I want to be my roommate, whether male or female."
But those in favor of the idea aren't getting their hopes up just yet, as Fordham has a long way to go before the prospect of executing such a significant change could exist.
"Mixed dorms would be a great measure for Fordham to implement one day," Kaitlyn Schleimer, FCLC '10, said. "But it's looking too far ahead. The first step would be to allow students of the opposite sex to remain overnight in the same dorm."
Many students feel that mixed-gender housing would ultimately benefit the gay community at FCLC. Some gay students may feel uncomfortable rooming with members of the same gender, especially if these roommates display signs of homophobia.
"I believe that the introduction of mixed-gender dorm rooms could do a great deal for gay students' acclimation to dorm life and the sustained comfort that would have to follow,"  Sportella said. "I could only imagine how uncomfortable it could be for a gay student living in a room full of straight people, especially when said gay student is just starting college."
However, many students believe that the sexuality of students would not be a large factor if any change in policy was ever implemented.
"Fordham seems to be very tolerant of all students," Pellicone said. "I could see why mixed-gender housing may make some gay students feel more comfortable in less accepting schools, but I don't think it's a big issue here."
"I think gay students should have the option of choosing roommates they feel comfortable with," Erika Black, FCLC '11, said. "But I think all students should have that option."
In the end, students are divided over the issue of mixed-gender housing. While some believe the option would cause unneeded problems, others feel that they as adults should be able to decide who they'd be most compatible with. Don't pack up and make plans to move in with your friend of the opposite sex anytime soon, though, as there has not been any move by FCLC to make such a policy change.