Speed Date With Fordham Clubs
Imagine this: you attend Club Day, eager to get involved on campus. You've heard of some clubs here and there, but you want to consider all of your options before you commit to one. You enter the Outdoor Plaza (or the Indoor Plaza if it rains) and you're greeted by chaos. Like, Black Friday at Walmart chaos.
E-board members from every club offered at Fordham Lincoln Center are seated at tables, like a circle of vultures with school spirit. They coax you with colorful posters, smiling faces and — most alluring of all — free stuff. Between the food, t-shirts and stickers, how can you possibly decide which lucky club will receive the honor of having your email on their sign-up list?
Have no fear — your guide to Club Day is here. Below you will find every club at Fordham Lincoln Center, summarized in 10 words or less.
STUDENT GOVERNMENT AND LEADERSHIP
Campus Activities Board (CAB)

– Not a taxi service

Commuting Students Association

– Not a resident? Not a problem!

Residence Hall Association

– Fun things to do without leaving your dorm

United Student Government

– Improving student life, one event at a time
ACADEMIC
Consulting Club

– Career Services, but make it a club

Girl Boss: Undergraduate Women in Business

– Females are strong as hell

International Studies Club

– Engaging with the world

Investment Banking Club

– Gabelli, but not Gabelli

Investment Group

– Here to help you not become broke

Math Club

– A math course for fun

Philosophy Club

– A philosophy course for fun

Science Club

– A science course for fun

Pre-Law Society

– School of Law for undergraduates

Tech @ LC Club –

Bridging STEM & liberal arts
ARTS & PERFORMING
A Cappella Club — F#s

– Make music with your mouth

Chamber Singers

– Mouth music with music not from your mouth

Filmmaking Club

– Join to become the next Steven Spielberg 

Songwriting Club

– Join to become the next Bob Dylan

Splinter Group

– "High School Musical," but college

Stove's (comedy club)

– If you're funny you're probably already in Stove's
COMPETITIVE TEAMS
Mock Trial Team –

If you put Pre-Law and Theatre Majors in a courtroom

Model United Nations –

Diplomacy, diversity, and lots of debate
CULTURAL
Asian-Pacific American Coalition (APAC)

– Field trips to Jollibee 

Black Student Alliance

– Celebrating melanin everyday and everywhere

Caribbean Students Club

– More fulfilling than any cruise you'll ever go on

CIAO (Cultural Italian American Organization)

– Closer than Arthur Avenue or Little Italy

Desi — C.H.A.I. (Culture Honored Among Individuals) –

A deep dive into South Asian culture

Hellenic Society

– Fordham DOES have Greek life

Jewish Students Organization (JSO) –

not the Jesuit Student Organization 

Korean Students Association (KSA)

– More than just K-pop and kimchi

Lighthouse Christian Fellowship –

Find new friends in Christ

Muslim Student Association –

Conversations, spiritual growth and understanding

Students for Justice in Palestine –

A

 win for free speech
PUBLICATIONS
6062 Collective

– An online focus on fashion

The Comma –

It's not news? It's not fashion? It's in here

The Observer –

Spoiler alert, you're reading it right now
SERVICE AND PHILANTHROPY
Active Minds –

Opening the conversation on mental health

Coalition for a Cure –

On-campus cancer awareness

Deaf Education & American Sign Language (DEASL) –

Making the world more accessible, one sign at a time

Fashion for Philanthropy –

Serve the community, but make it fashion

Feminist Alliance –

Empowerment and equality

Global Outreach (GO!) –

Community, simple living, social justice and spirituality

Operation Smile –

Bringing twofold smiles to children with cleft palates

Rainbow Alliance –

Whoever you love, you are welcome

UNICEF –

For the children and for the community
SPECIAL INTEREST
Anime Appreciation Society –

Bringing Japanese culture to the West

BeWell LC

– Hub for health and wellness

Environmental Club –

more than metal straws

Gamer's Guild –

With us, it's always a good game

Humanitarian Student Union –

Passionate about social justice and human rights

Pop Culture Conspiracy Club –

Enough said 
SPORTS & FITNESS
Tae Kwon Do Club

– Fordham DOES have sports

Yoga & Mindfulness

– Put your mind at ease
About the Writer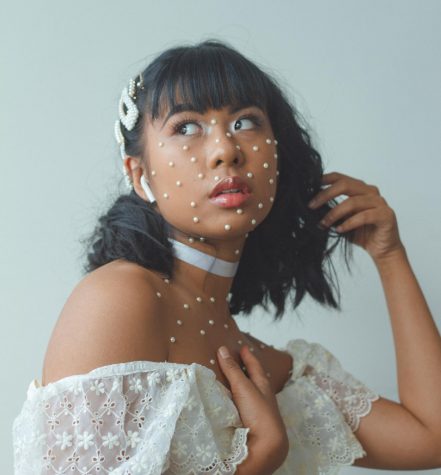 ROXANNE CUBERO, Social Media Editor

Roxanne Cubero, Fordham College at Lincoln Center '22, is a social media editor for The Observer. Previously she served as an assistant features editor and staff writer for arts & culture. She is a dance major in the Fordham/Ailey BFA program. Based in Queens but originally from Texas (and she won't let you forget it), she can usually be found on the 7 train (likely on TikTok) when she's not at Fordham or The Ailey School.