Late Night Bites Guide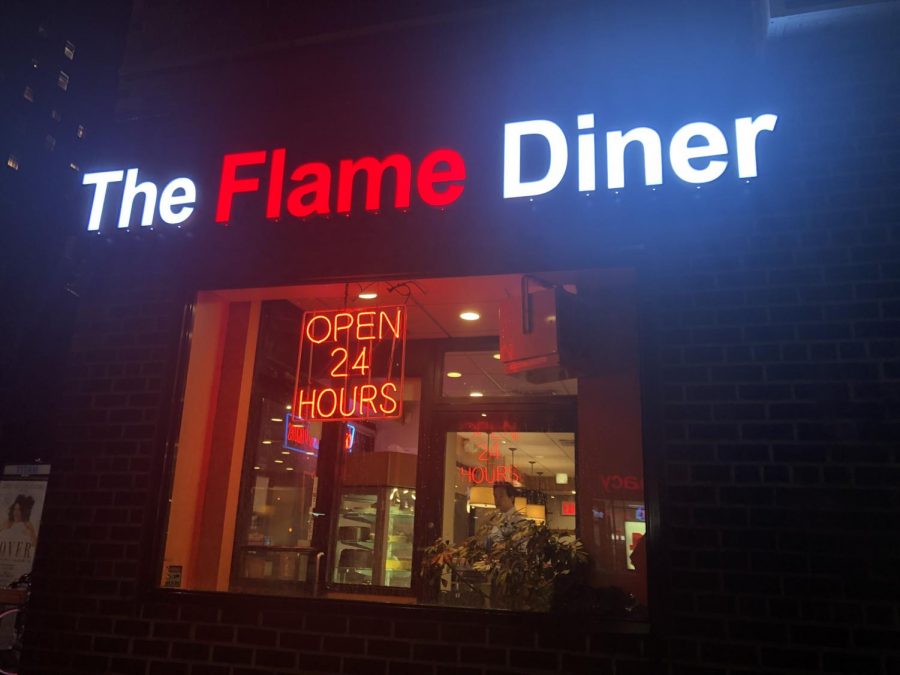 We've all been there before. It's 10 at night; you've been up studying and cranking out a research paper that's due the next day. Sometimes you get so busy with work that you forget to eat, and it can be difficult to squeeze in a meal before the dining halls close at 8 p.m. New York is the city that never sleeps, and places to grab something to eat are no exception. There are many options in the Fordham Lincoln Center (FLC) area for some late night bites. 
A classic Fordham late-night spot is The Flame on the corner of 57th Street and Columbus Avenue. It is open 24 hours and has many options: everything from mozzarella sticks to waffles. While it is a little pricey for diner fare, it has well-portioned sizes and comfort food. Another diner right across the street from McMahon Hall is the Olympic Flame on 60th Street and Amsterdam Avenue, which has good food as well and similar prices. 
My favorite place is Empanada Mama on 49th Street and Columbus Avenue. It is also open 24 hours a day, so it is definitely a go-to place. It has a variety of empanadas as well as other Mexican dishes. My personal favorites are the nachos, spicy chicken empanada and guacamole with plantain chips. They have great-tasting food that doesn't break the bank, and it's perfect for late-night food runs. 
If you want to go somewhere a little closer to Fordham, Burrito Box on 57th Street and Columbus Avenue is also a local spot that has amazing burritos, quesadillas and tacos for less than $10. However, unlike the other places mentioned, Burrito Box closes at 11 p.m. 
People often forget all the food cart options available, especially around FLC. While cart food might seem scary to some people, it is perfectly safe and very underrated. During late nights, the halal cart in front of FLC and the taco truck on 58th Street and Columbus Avenue have cheap, convenient comfort food. A lamb over rice is only $6 and is great when you need something filling. The taco truck also has cheap, authentic Mexican food. 
Lastly, The Jin on 56th Street and 10th Avenue is a casual restaurant that has Korean fried chicken, barbecue and other Asian fusion dishes. Everything on the menu is less than $20, so it's an inexpensive option for delicious Korean comfort food.
It can be difficult to be a hungry college student in New York, especially in an area where everything is expensive. So when the dining hall is a bust, explore the area and check out these places to satisfy your late-night hunger pangs.
Do you have a favorite spot for late night bites? Found a new go-to place in the area? Write us at [email protected] or tweet us @fordhamobserver.