From the Pages of Published Professors
Faculty books feature wild romances and a new look at a presidential legacy
As registration rolls around, most students head to Rate My Professor to make sure their professors are worth taking. However, I wonder how many have considered the research and books to which many Fordham professors dedicate much of their careers. Mary Bly and Joseph Ponterotto, who cover completely different but equally interesting topics for their books, are two examples. Each of them utilize their expertise to write about topics they are truly passionate about.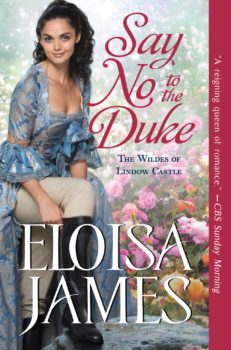 Professor Mary Bly
(Eloisa James)
Mary Bly, an English professor and acting associate dean at Fordham College at Lincoln Center (FCLC), is most notably a New York Times best-selling author. Under the pen name Eloisa James, Bly has sold millions of copies all over the world to beloved fans of historical romance novels and is considered one of the most well-known novelists within the genre.
Her following includes many fans who are eagerly anticipating Eloisa James's newest release, "Say No to the Duke," the fourth book in "The Wildes of Lindow Castle" series. So far, the series has received tremendous praise, and the second book, "Too Wilde to Wed," was named a New York Times Bestseller and 2018 Best Book by Apple Books, and had scores of fans praising the work online.
According to Bly, this series is a bit more "edgy" than her usual works. She attributed this partly to having a biracial hero and setting her series during the Georgian period, a time when marriage between an Indian woman and an English man was taboo.
For most of her series, past and present, Bly connects her stories with current events happening in society. For "The Wildes of Lindow Castle" series, she chose to tackle "the lack of public privacy" — one of the most pressing topics of today. In an iconic scene, the hero from the first book, who is now a celebrity figure, returns home to a crowd of women who are eagerly waiting to see him. The Georgian period, Bly explained, introduced the start of celebrity culture, largely due to the printing press beginning the ability to print photos that people could collect. Cue the memories of cutting out Jonas Brothers posters from J-14.
In "Say No to the Duke," readers meet a rebellious young girl, Lady Betsy Wilde, who is looking for one last adventure before marrying a duke. However, when another man is thrown into the mix, one who could possibly help Lady Betsy Wilde execute her daring adventure, he strives to convince her to "say no to the duke." As a newbie to historical romance novels, I was eager to read Bly's work. Her words will bring out the romantic in any reader.
The book is available for preorder on her website, which features an excerpt from the first chapter.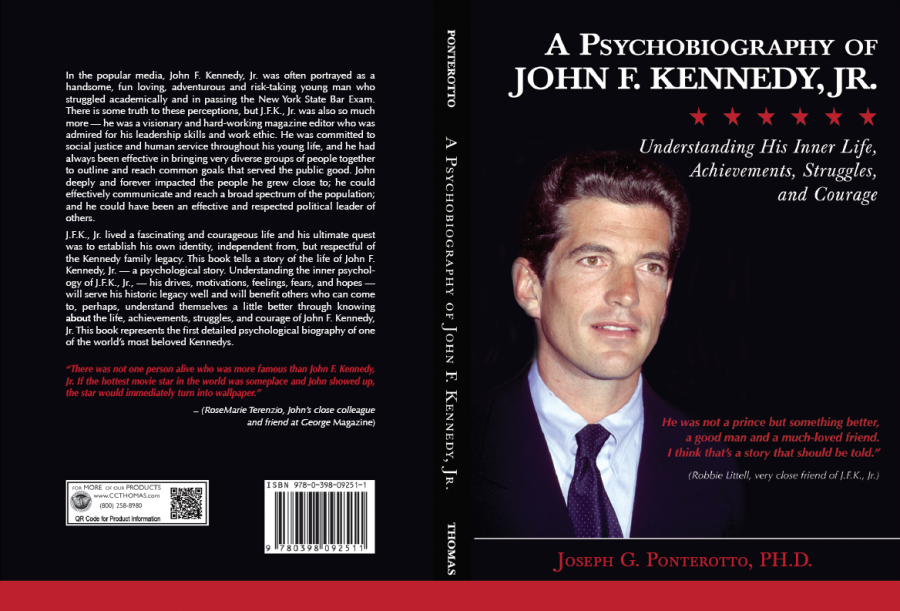 Professor Joseph G. Ponterotto
Joseph Ponterotto is a professor of counseling psychology in the Graduate School of Education at Fordham Lincoln Center.
Prior to meeting Ponterotto, I had never read a psychobiography, a work that analyzes the life of an individual through psychological theories. I also knew little about his book's main subject, John F. Kennedy, Jr., son of President John F. Kennedy and Jacqueline Kennedy Onassis. I was interested to learn more about this person, who has been stuck in my mind as the little boy saluting his father's casket on one of the most memorable days in American history.
In "A Psychobiography of John F. Kennedy, Jr.," Ponterotto analyzes what may have happened to JFK, Jr., had he not perished in an unfortunate plane crash alongside his wife Carolyn Bessette and her sister, Lauren.
Previously in his career, Ponterotto wrote another psychobiography on Bobby Fischer, an American chess player who won the world championship in 1972.
Ponterotto was inspired to write a psychobiography about JFK, Jr., for several reasons. He discussed his admiration with the Kennedy family, their social justice-oriented politics and the draw of JFK, Jr., being "a person of [his] generation." Not only was JFK, Jr., famous for being a part of American royalty, but he was also the editor-in-chief of George, a magazine that sought to combine his impressive eye for creativity and passion for "[bringing] politics to the general masses."
What many students and faculty may not know is that the Kennedy family has ties to Fordham University. On John F. Kennedy's campaign trail, he made a stop at the Fordham Law School for a speech and was awarded an honorary law degree.
A psychobiography combines historical facts similarly seen in a traditional biography with a deep analysis of the emotional mindset of its subject, making it much more complex.
Ponterotto explained that as a psychologist, he looked at "what led the inner drive" of JFK, Jr. The book starts off by introducing the reader to JFK, Jr., on the day leading up to his death. From there, Pontoretto presents his psychological analysis.
To conduct his research, Ponterotto interviewed people close to JFK, Jr., in a professional setting. Since the time of his death, there have also been memoirs released by friends describing their personal relationships with JFK, Jr. These firsthand accounts helped to give Ponterotto more insight as to what JFK, Jr., was really like behind all the media.
Was he  the quintessential American heartthrob risk-taker connected to a high-profile family and marriage? Or was he much more than that? Ponterotto offers an inside look of who he really was: a genuine person who "always made people feel at ease" and who was underestimated for his broad range of skills and talents.
Readers are drawn in by the curiosity of the life story that Ponterotto narrates. Out of so many questions to ask, one stays ever-present in the mind. Could JFK Jr. have succeeded in politics; could he have one day been president of the United States?
"A Psychobiography of John F. Kennedy, Jr." is available on Amazon.