Save the Planet, Save Cash, Go Thrifting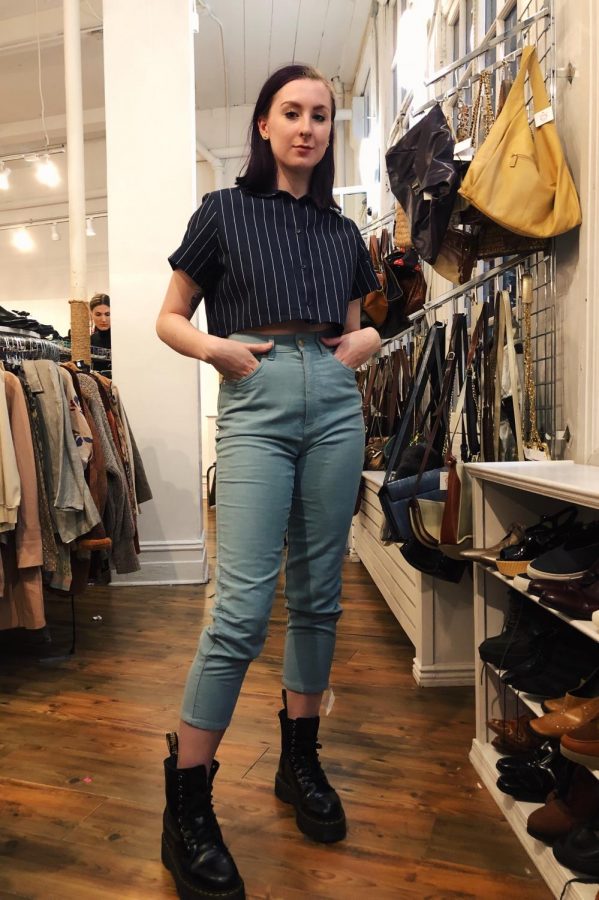 By MARINA VERGARA
Staff Writer
As fellow New Yorkers and Upper West Siders, we all have at least some passion for fashion. Here at Fordham Lincoln Center, we tend to be "'fitted" for the streets, the classroom and everything in between.
But, as you know, fashion isn't cheap. Seasons change, styles evolve and new clothes are made and sold in a matter of weeks, all of which can take a chunk out of your wallet. Fashion isn't very eco-friendly either; the constantly changing trends mean more clothes are made cheaply and quickly at the expense of the planet.
Here's the tea: the fashion industry is one of the highest polluting industries in the world. Although its exact rank within the most polluting industries is debated, the fashion industries still remains within the top 10 and is responsible for massive amounts of environmental damage.
The garment industry produces 1.26 billion tons of greenhouse emissions each year, is responsible for 20 percent of the world's industrial water pollution and creates 92 million tons of solid waste every year. These numbers increase with every new fashion week, new trend and ever-changing "look."
So how does one stay stylish and save the environment?
The answer is thrift shopping. Thrifting is not just for hipsters and trendy YouTube vloggers. Rather, it is an easy and inexpensive way to experiment with one's style without the carbon footprint of fast fashion.
I will admit, thrifting can be daunting. Racks and racks (and sometimes bins) packed full of used clothing is intimidating at first glance, but it can also be exciting — you never know what you are going to find.
Consider thrift shopping like a treasure hunt. The key is to know what "treasure" you're looking for before you begin the search, or else it can get a bit overwhelming. Go in with some idea of what pieces you want to add to your collection, but keep your eyes open for unexpected gems hidden in the mix.
Here are some thrift store staples to keep your eyes open for:
Graphic tees: They are everywhere, and so easy to style. Why should you pay upwards of $20 for a graphic T-shirt at Urban Outfitters when you can find a very similar one for a lot less at a thrift store? Bands, motorcycles, destinations, funny sayings, you name it — graphic tees are a great way to make your style about you.
Button-down shirts: plain, patterned or anything in between, button-down blouses and shirts are a great way to look like you tried a lot harder than you actually did. Style them open over a graphic tee, buttoned up with a corset or loosely tucked with some statement pants. And don't just stay within the women's section or men's section; explore a little. Forget the binaries. Fashion is fashion  — who really cares what gender it was "made" for?
Denim: a wardrobe staple that is both easy and hard to thrift. Denim is easy to find, but it doesn't always come in the right size. My biggest piece of advice: try it on. Don't just go by the tag. Sizing, especially for women, makes little to no sense; numbers are arbitrarily stuck on labels with very little consistency across brands.
For instance, I have jeans that range from a size 6, to a size 0, to a size 12, all of which fit me about the same. Confusing, right? So with denim, try it on. But hey, what's better than a cute pair of vintage mom jeans?
One-of-a-kind pieces: the holy grail for thrifters. Thrift stores are the home of many pieces that you will never find anywhere else, and that, my friends, is beautiful. Unique pieces call to you; you'll know when you find one. There will be something about it — the color, construction, fabric — that just makes you think, "I have to have this." Maybe it's a color-shifting corset or a crazy striped jacket or a floor-length fur coat — some pieces are just meant to be in one's wardrobe.
Call it materialism or call it art, funky fashion is how we all communicate in this world. Make a statement, live a little.
Thrifting is the new recycling; it may require a bit more effort, but it is worth it for your wallet and your planet.
Climate change is real and the fashion industry isn't helping.  Shopping at thrift stores and thereby reducing the amount of fast fashion consumed will make a difference, even if it starts small. Go to Goodwill, find some eccentric clothes and live your truth sustainably.
Thrift stores aren't just full of old slogan tees and dated clothes your grandma wore — do some digging and you will find unique pieces to elevate your style without elevating pollution.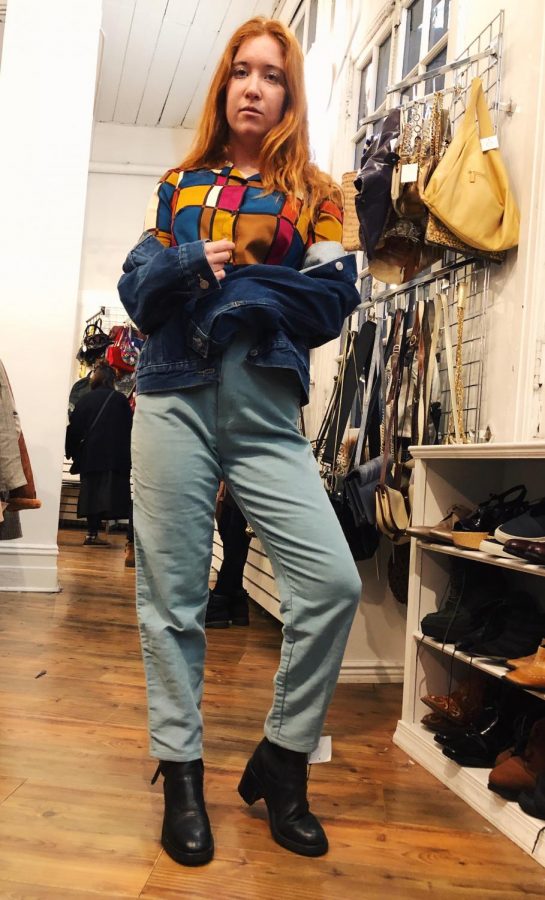 By SAMANTHA VOGEL
Staff Writer
When I was 10 years old, I thought I wanted to be a fashion designer. But I realized I just wanted to have my own unique style.
The streets of New York are more than the constantly dirty, trash-filled meccas locals complain about. They're full of color, life and style. Style is synonymous with the city. Each borough in Manhattan has its own stylistic flair.
When I came to the city, I wanted to create my own city look. I soon became aware that being on a student budget might pose a few challenges.
So I began thrifting. It was a cheap way to add eclectic looks to my closet. However, I now thrift not only for the fun of it, but also because of the benefit it serves our environment.
Fast fashion, multi-million dollar companies and sweatshops are all harmful to the planet and actually produce an effect on climate change. Thrifting, or buying secondhand, helps alleviate and bring attention to this harmful waste. Jeans and other denim items are some of the least environmentally sustainable clothing items. Buying your jeans secondhand or supporting companies like Madewell, Reformation or Levi Strauss — companies that create jeans either from more sustainable fabrics or recycled denim and whose jeans can go longer without washing — you can save about 1.7 million tons of chemicals and 2,000 gallons of water for each pair of jeans you purchase second-hand, or from a company like Reformation.
I decided to make my closet "full-thrift" and only support enviromentally sustainable companies after the new year. (Of course, I cannot afford most of the companies on a regular basis, so thrifting has become my main way of gathering clothes.) I understand not everyone wishes to adopt this same lifestyle, but making the switch is easier than you might think — not to mention much more rewarding.
Here are some thrift store suggestions in Manhattan to get you started:
Beacon's Closet, 10 West 13th St., Manhattan, N.Y. & 74 Guernsey St., Brooklyn, N.Y.: If you're looking for designer clothing and high quality pieces at a (mostly) student-friendly price, I recommend Beacon's Closet. In addition to the Manhattan location,  there is a bigger store in Brooklyn if you're willing to make the trip.
L Train Vintage, 204 1st Ave. &  629 Grand St. Brooklyn, N.Y.: If you're looking for basics like hoodies, denim jackets, Levi jeans and sweaters, I recommend L Train Vintage. L Train is reasonably priced and has several locations in New York City. I've bought several jackets for only $13 each and some as low as $6.
Goodwill (at least nine Manhattan locations): Goodwill, though not as fancy as the other thrift stores, has some gems. All items are reasonably priced and prices of each item don't fluctuate depending on the brand name or quality.