Elevator Delays, Malfunctions Due To Repairs and Upgrades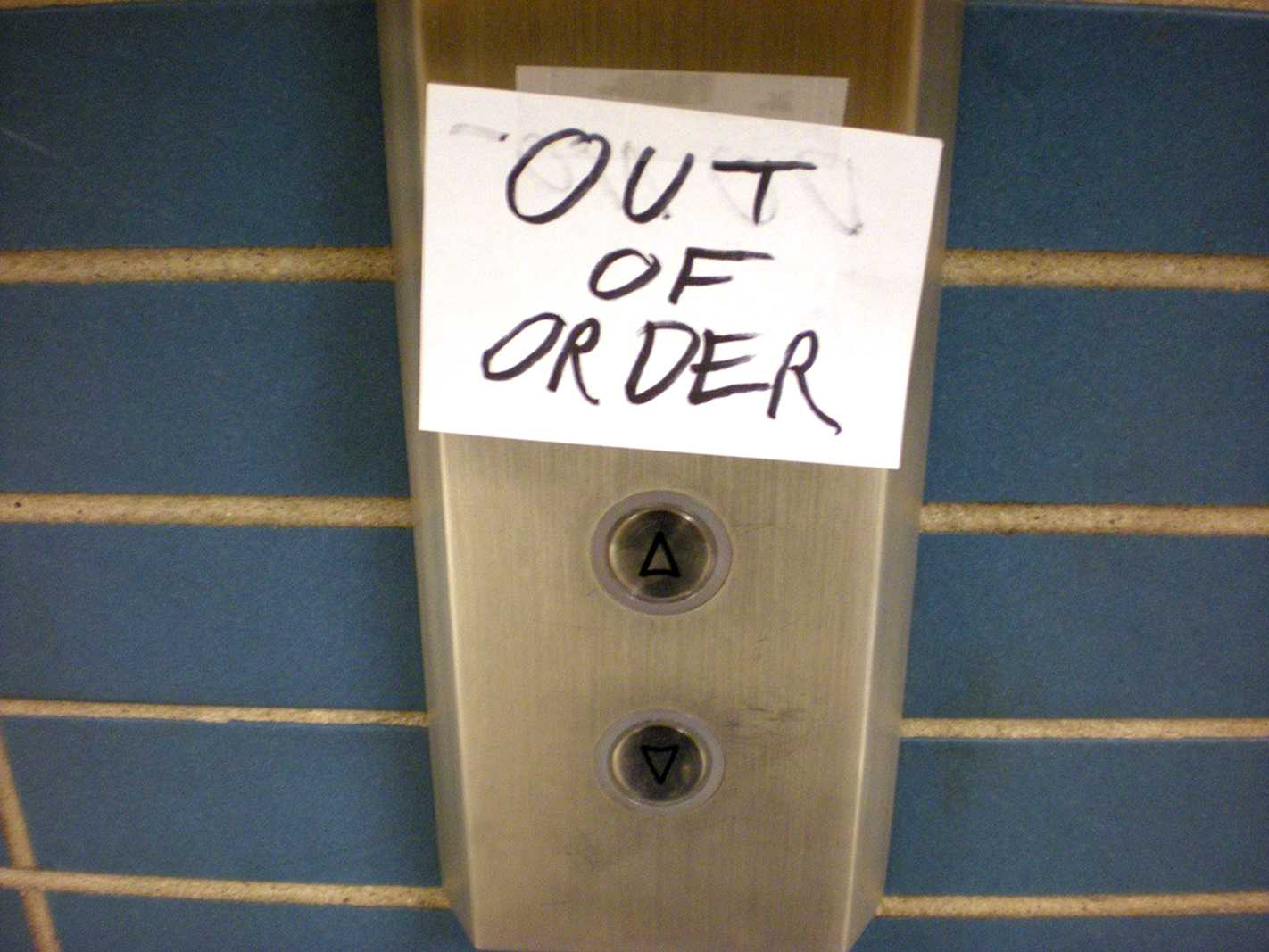 Published: April 1, 2010
It was a Wednesday afternoon when Kevin Sammut, Fordham College at Lincoln Center (FCLC) '11, stepped onto an elevator in Lowenstein, headed to a meeting of the Student Activity Budget Committee (SABC). As usual, Sammut pressed the button for his floor on the control panel and the car doors closed. The elevator, however, did not move. After pressing the floor button several times, the car resumed service, but the elevator stalled on the second floor.
"I stood for five minutes trapped inside" Sammut recalled. "I was hesitant to pull the emergency tab, so I pried the doors open with my hands.  They opened easily and the elevator was a foot short of the platform, so I stepped up to exit."
The malfunction was the result of an upgrade to campus elevators—an upgrade, required by a 2009 New York City law, to prevent unauthorized personnel from opening elevator doors, according to Peter Bundock, assistant vice president of Facilities at FCLC.
"There were a few glitches in completion of the door work, as is not unusual after a complicated mechanical project," Bundock stated.  "In Lowenstein, this created a problem in one of the cars, resulting in an entrapment."
Elevator issues are not restricted to Lowenstein. Work in McMahon Hall is scheduled to finish by the end of this year.  Until then, multiple cars will be out service for extended periods, as controls and lifting equipment are replaced.
But reduced service and repeated malfunctions have made the elevators a source of concern for several FCLC students. "They can be quite a nuisance," Alejandra Salinas, FCLC '13, said.  "Earlier in the year, an elevator in McMahon refused to go down.  I was with a few friends who had to pry the doors open."
Salinas is not alone. Yelena Ambartsumian, FCLC '10, recalled a couple of troublesome encounters.  "A few times, the cars in McMahon ignored the floor I pressed, going to the highest floor to reset themselves instead."
Repair time has also been a problem. "The lifts are always being fixed," Brendan Mark Foo, FCLC '13, complained. "Car 1 in McMahon has not worked for months. It is difficult when everyone is waiting for just a few cars."
Leslie Timoney, Manager of Facilities for McMahon Hall, maintains that complaints have centered on the peak period from 4 p.m. to 6 p.m.  She also said that the controls on elevator 1 were complete but had required inspection from the New York City Elevator Department. The city, however, canceled three consecutive dates, due in part to the recent snow storms.  The inspection was finally carried out on March 5 and elevator car 1 resumed service the following week.
Still, there may be more elevator work to come, Bundock said. A new New York City law mandates further modifications to elevator doors.  "This law is currently being reviewed for its applicability to [Fordham] and if it applies, the elevators will need to be revisited."
He later added that "whenever the [elevator] code changes, we will comply in a timely fashion; to do otherwise is not an option either legally or as a matter of Fordham's policy.  As we have seen, the development of new codes is a largely unpredictable process."