With Pecora as Head Coach, Grasso's Future is Uncertain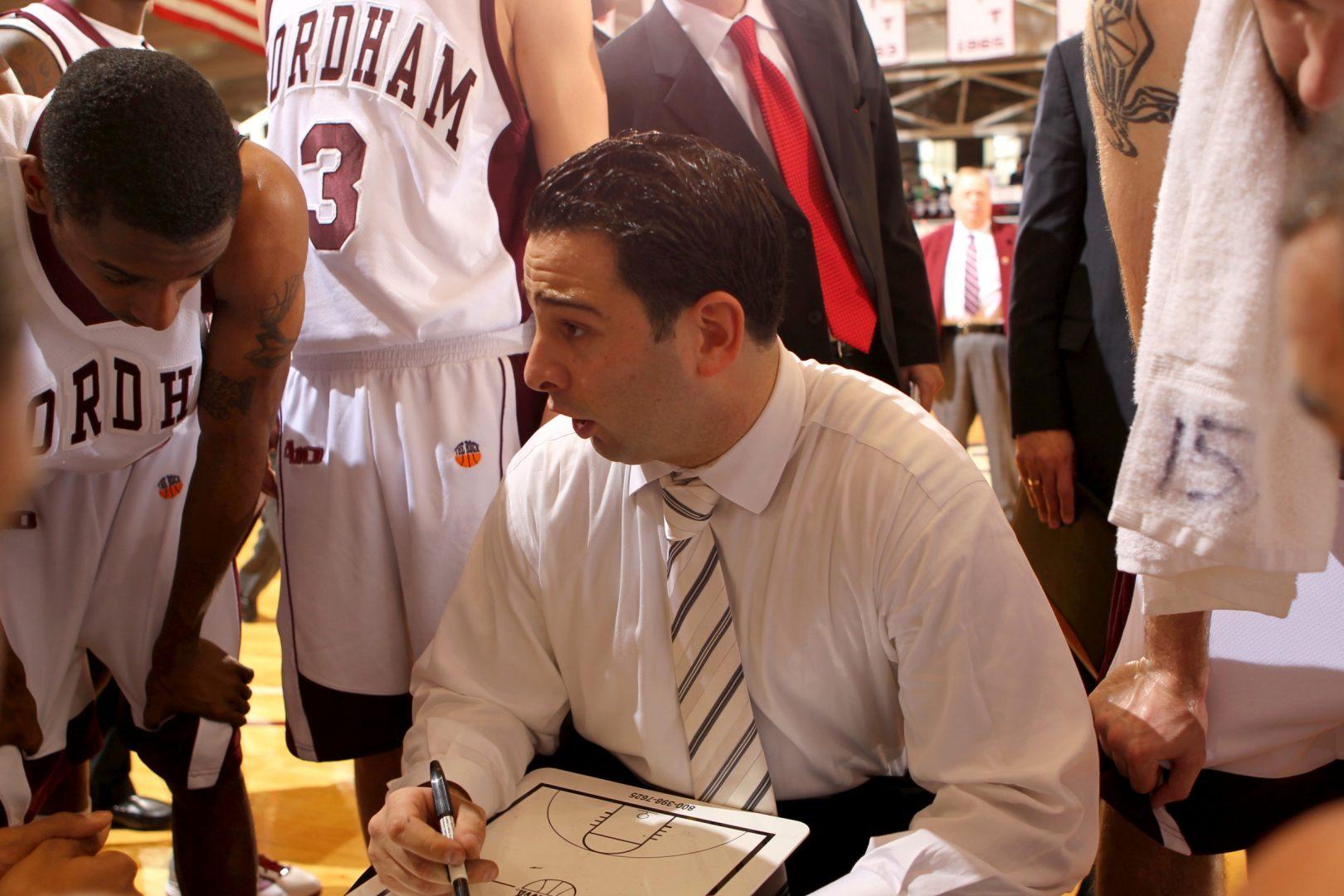 Published: April 1, 2010
Amid the Fordham balloons that floated in Rose Hill's 83-yearold Duane Library, in front of dozens of media members and a packed audience of Fordham supporters, a new sense of optimism came over Fordham's men's basketball program. The 2-26 record of the 2009-2010 season was wiped clean with the announcement of Tom Pecora as the new head coach. The Rams are now a refreshing 0-0.
But before he marched Pecora out to applause, before he thrust a Tiffany box and flowers on Pecora's wife and children, Frank McLaughlin, Fordham's executive director of athletics, took a moment to acknowledge Fordham's previous coach, a man who took over with little fanfare and an immense challenge to tackle.
"This was not an easy year," McLaughlin said. "But it became a lot easier due to the great job Jared [Grasso] did. And we will be forever grateful for the job Jared and his staff did and how classy they did things."
Grasso, 29, became the youngest head coach in division I men's basketball on Dec. 3, when he assumed control of the Rams following the firing of Dereck Whittenburg, who started the season 1-4.
"Today is the first day since I graduated college that I'm not a college basketball coach, and I'm already bored," Grasso said the day after Pecora's press conference. "You work so hard, and put so much time and energy into it, so I was obviously disappointed. But at the same time, I'm ready for the next step."
The Rams went just 1-22 under Grasso, though he feels he could have turned the program around given time.
"I was thrust into the job midseason, and you can never be prepared for that," Grasso said. "We didn't win as many games as I had hoped, but I learned a lot. I had a vision for this program, but Tom [Pecora] has the same thing, and he has the experience."
Though Grasso's future is undetermined, he plans on spending the coming weeks recruiting players anyway, establishing connections for whenever he lands at a new university.
"I still think Fordham is a sleeping giant," Grasso said. "It's a great place, and a coach with vision and experience can do well here and now Tom is that guy."
Grasso has met with Pecora since the coaching change, though Grasso's future will remain undetermined until after Hofstra University names Pecora's successor. Pecora's top assistant, Van Macon, is considered a top candidate for the job, though if Hofstra passes, Macon could be brought to Rose Hill.