The Observer Wins Best of Show at ACP National Journalism Convention
Paper earns additional Sixth Place "Newspaper In-Depth News Special Section" and Fourth Place "Four-Year Website Less Than 10,000 Enrollment"
Representatives of The Observer attending the Associated Collegiate Press (ACP) Midwinter National College Journalism Convention in La Jolla, California, hoped to bring more home to snow-swept New York City than tales of warmer weather.
On March 2, they did exactly that, winning First Place Best of Show for a Four-Year Less-Than-Weekly Newspaper. The Observer also won fourth place in the Best of Show Four-Year Website (10,000 or less enrollment) category and sixth place for Best of Show Newspaper In-Depth News Special Section.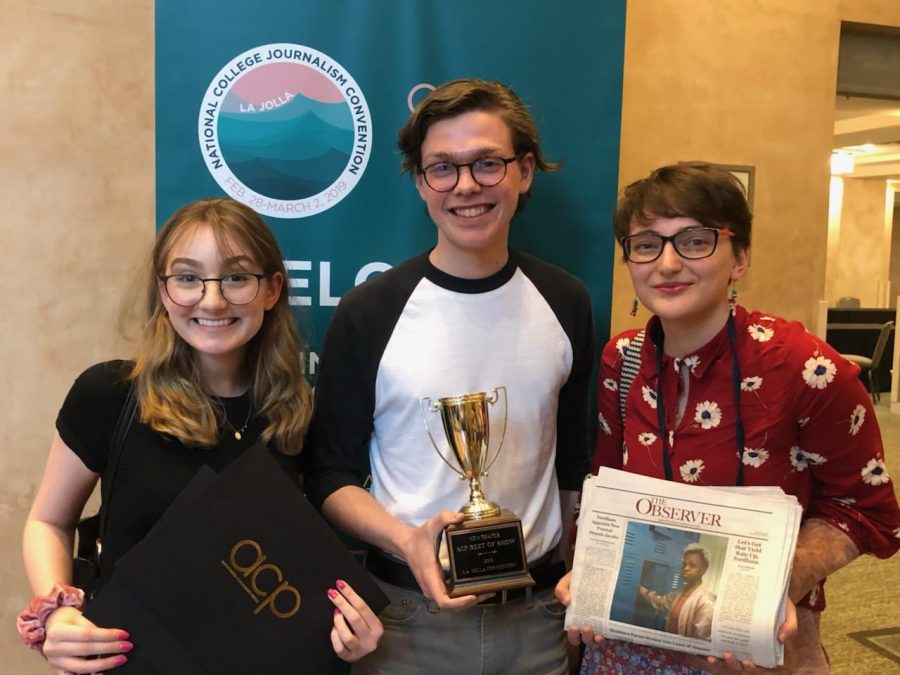 The Observer placed in every category in which it entered. Online Editor Courtney Brogle, Opinions Editor Owen Roche and Assistant Layout Editor Esmé Bleecker-Adams represented the paper at the convention and collected the awards.
The Observer's first issue of their 36 volume, published on Jan. 24, 2019, won first place honors. The issue covers the impact of the month-long government shutdown on student Etta Shaw Fordham College at Lincoln Center '22, who was unable to return to campus without an IRS transcript, as well as the recent Jesuit sexual abuse revelations and their connections to the university. The centerfold features a photo essay on Bilbao, Spain, by Features Editor Emerita Carson Thornton-Gonzalez, and the staff editorial criticizes Fordham's handling of the aftermath of the Jesuit sexual abuse scandal.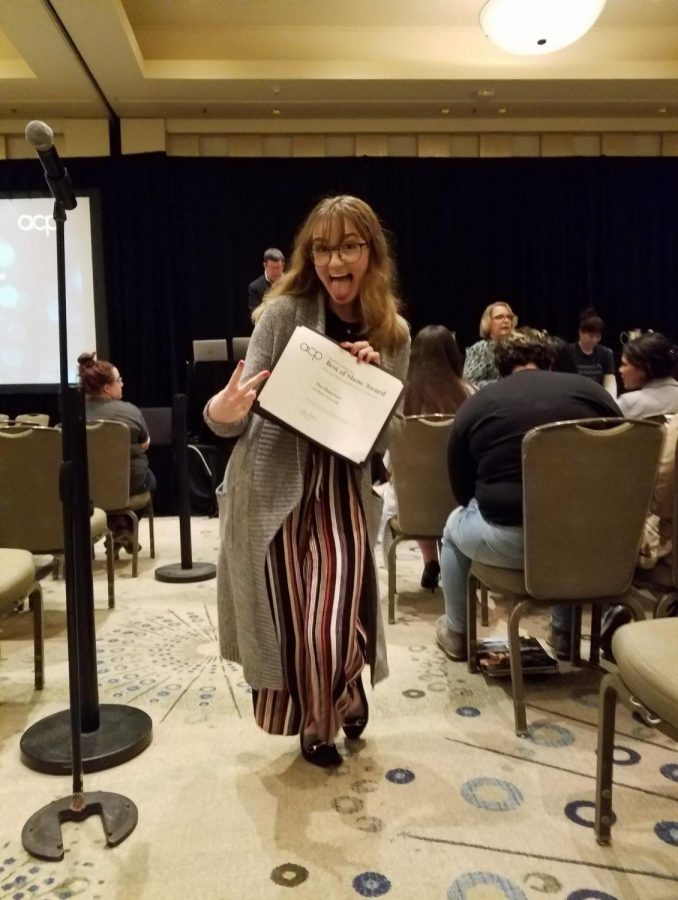 FordhamObserver.com won fourth place in the Four-Year Website (10,000 or less enrollment) category. This was the first convention in which the site was judged in its current iteration. After the previous ACP convention in October of 2018, the website underwent a complete redesign, featuring writer and editor profiles, new multimedia content, a sports calendar and a player for Retrospect, The Fordham Observer podcast.
The Voyeur, the Observer's special themed issue covering all things love, sex and relationships at Fordham Lincoln Center, took the sixth place award for in-depth news special section. The issue incorporates the results of The Observer's undergraduate sexual health survey, displayed in full color in the centerfold spread designed by Steph Lawlor. The staff editorial, titled "Let's Be Adults About Contraception," implores the university to be open and honest in talking about issues of sexual health. The front page features the editorial "Going the Distance" by Owen Roche, accompanied by Carla de Miranda's rosy graphic and "Swipe Right — The Dating App Experience" by Marielle Sarmiento.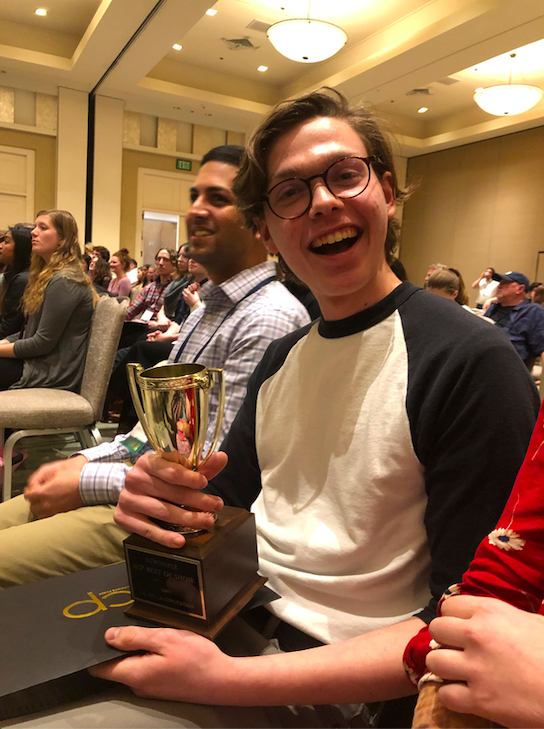 "The student-journalists of The Observer work tirelessly to produce the best content possible for the Fordham community," said Editorial Advisor Anthony Hazell, who attended the convention.
"It makes me proud, both as an advisor and a Fordham Observer alum, to see their outstanding work recognized by outside organizations as a standard for excellence in collegiate journalism."
The Observer representatives anticipate a safe journey home to New York City, awards in tow, and hope for a snow day on Monday to catch up on sleep.