Bronx Car Chase Culminates on Martyrs' Court
Three Men Arrested, 20 Bags of Heroin Discovered on Rose Hill Campus
At 11:50 a.m. on March 1, a car drove through Fordham University's Rose Hill campus with NYPD officers in pursuit.
The car entered the main campus gate on Southern Boulevard and was abandoned near Martyrs' Lawn. Three male suspects emerged and attempted to escape on foot. They were subsequently apprehended by Fordham Public Safety supervisors and turned over to the NYPD. Two knives and 20 bags of heroin were recovered from the suspects.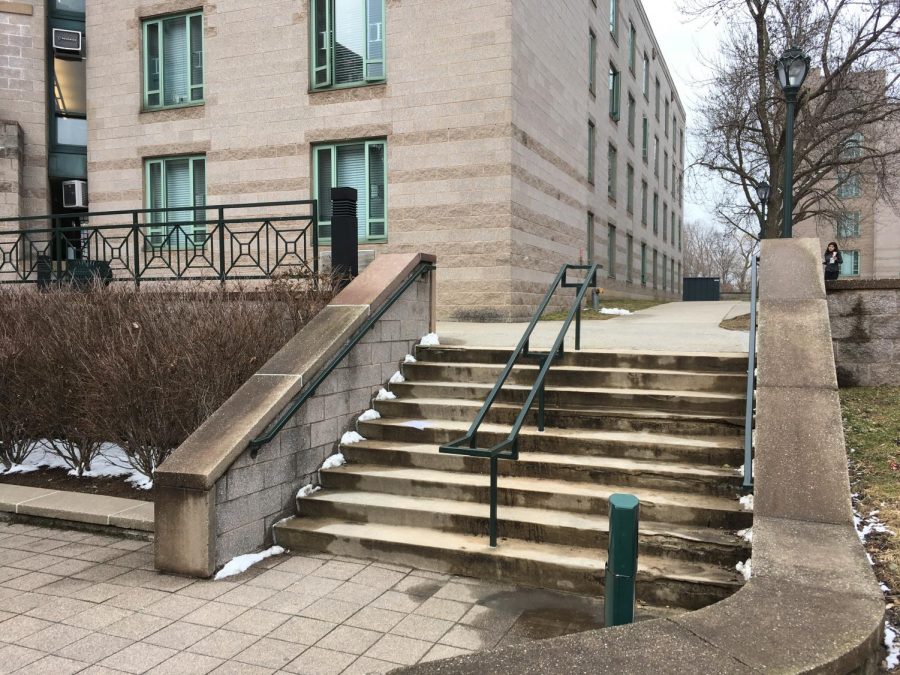 At 12:12 p.m., a Public Safety text message informed students that the situation was resolved and that the three men had been apprehended by the NYPD.
Porter Kavle, Gabelli School of Business at Rose Hill '22, witnessed and recorded the incident. "I was walking back from Queen's Court sandwich shop, headed back to my room, when I saw the one guy in a white sweatshirt getting arrested out in front of Alumni South," Kavle said. "I saw two guys in handcuffs and six cop cars, along with the black Audi that I guess the guys drove in with, just parked in the middle of the road."
Video taken from Martyrs' Court appears to show one perpetrator being apprehended on the steps of Alumni Court South Residence Hall in front of a tour group of prospective students.
Barstool Fordham posted the cellphone footage to Instagram shortly after the event with the caption: "Not the best look to be preaching about how safe fordham is to a tour of incoming freshman with this going on in the background."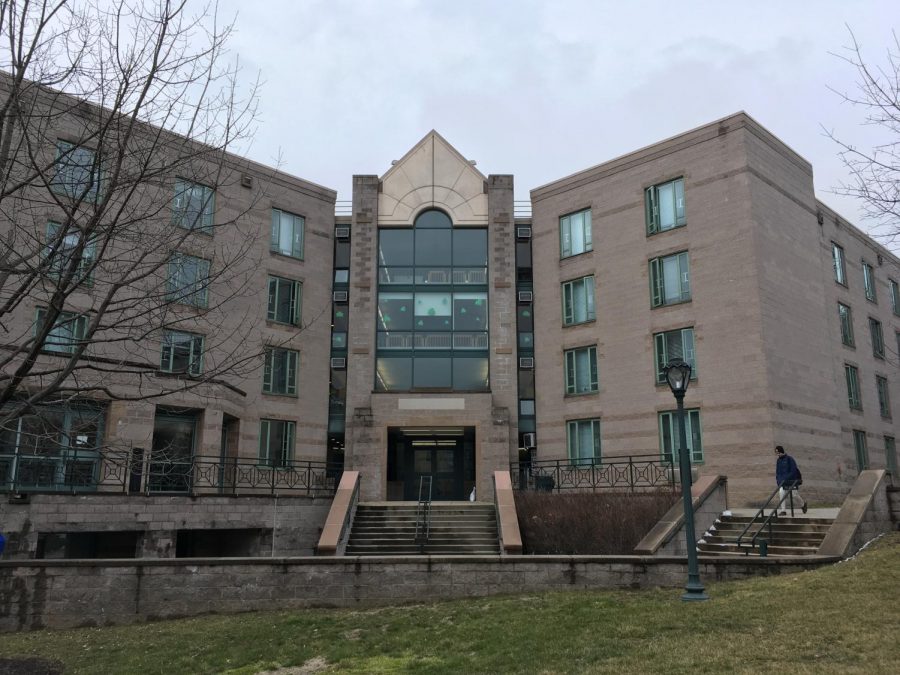 "They got it under control and the guys were in the cop cars pretty quick and out of here," Kavle said. "They tried to not make a scene out of it, they kept it pretty quiet and there wasn't a lot of sirens or yelling or anything. I think our public safety did a great job and it was pretty stupid of these guys to drive into a gated university campus."
Fordham Public Safety released an email statement about the event at 12:48 PM informing the Fordham Community of the event and encouraging individuals with information about the event to contact Public Safety at (718) 817-2222.
Margaret Gallagher contributed reporting.