Trans Students Oppose Online Name Change Process
The fight for the rights of transgender community members at Fordham persists, and it appears to be at an all-time high in terms of publicity and activity. In July 2018, the university changed single-occupancy bathroom signage to read "All Gender Restroom." In November, students rallied to support transgender rights on the outdoor plaza. In December, Senior Vice President of Student Affairs Jeffrey Gray broke the university's silence on transgender, gender non-conforming and intersex (TGNCI) students' rights on campus. Now, attention is turning to the usage of TGNCI students' preferred first names on Fordham's online services.
Fordham uses several internet services to keep track of the student population. It uses Google Suites for social and work tools, Blackboard for academic organization and Banner for registration, billing and other administrative services.
Each of these services defaults a user's display name to their legal name. This presents a challenge for transgender students who want to reflect a preferred first name.
Google, Blackboard, Banner and other online services at Fordham all have separate requirements for changing a display name, and no one service affects the rest yet.
Anthony Perez, Fordham College at Lincoln Center (FCLC) '19 student and transgender man, legally changed his name before approaching Fordham with the request to change it on all documentation, including Fordham's online services. The first step in the process was contacting the Office of Enrollment Services.
"I had to bring them the court order and fill out a paper saying what my old name was, what my new name is and my Fordham ID," Perez explained. "I handed that in, they photocopied the court order and a couple of days later, it was changed and I had to go get a new student ID."
This change applied to most of Fordham's online services, including Banner and Blackboard. As for Google, Perez changed the display name by creating a Google+ account and entering a new first name in those account settings. The change was applied to Gmail and all other Google services connected to his account.
Perez had one qualm with the process: He does not believe that students should have to obtain a legal name change in order to reflect their gender identity on Fordham documentation and online services.
"Quite frankly, not everyone has the money and the time for all of that," he said. "Because it does cost a decent amount of money to get your name legally changed. It's really inconvenient and it's unfair."
Perez was unaware of a Blackboard feature that enables students to create a profile that includes the option to enter a preferred name.
Nat DiMario, FCLC '20 and a student who identifies as non-binary, had a similar experience with the Google portion of the process. They explained that changing their display name on Google "was a little complicated, but it's accessible."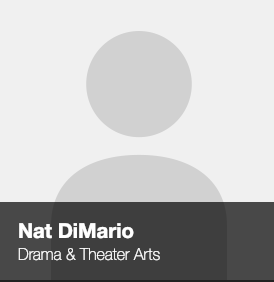 The other parts of the process, however, were either complicated or unknown to DiMario. For this, they blamed the poor communication between students and administration on the services available to trans students. They conceded that "maybe that comes from me not asking enough questions," but also pointed out that "Fordham isn't very open about what their services are for trans students either."
DiMario also acknowledged the complex nature of the situation and the fight for trans rights at Fordham in general.
"It's hard because I think the university itself is very accepting of its trans students, and I've never run into an issue with professors using my name or my pronouns," they said. "But university policy, I find, is not as accommodating … I feel like they could do a better job of making that information readily available if they know they have trans students here."
Part of the problem for students like Perez and DiMario is that their options are neither easily accessible nor streamlined. DiMario, for example, noted that "I've done my fair share of scouring the website and I have not come across that," referring to Enrollment Services' part in the procedure. Additionally, many parts of the online name change process are separate: Google has its own feature for name alterations, Blackboard has its profile builder and a name change on Banner can only be facilitated through Enrollment Services, which requires a legal name change first — an expensive and time-consuming process.
The Blackboard profile builder, meanwhile, appears not to affect other features of the site. For example, when DiMario created a profile, the profile displayed their preferred name, but the drop-down menu on the main page of the site still displayed their "dead name", the name trans people are given at birth.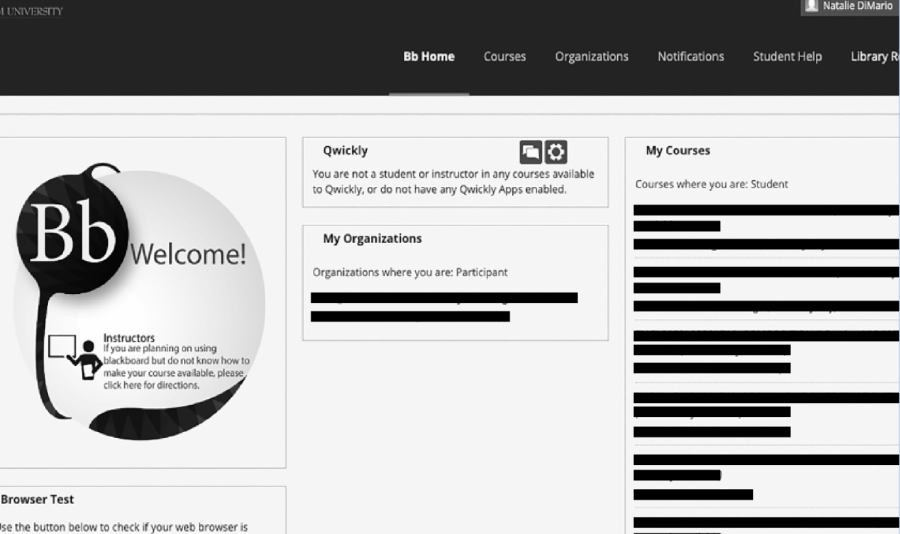 According to Alan Cafferkey, director of faculty technology services, Blackboard as a company is "in the midst of redoing the tool for a future release." Therefore, the feature's functionality may improve in some time.
Cafferkey also said that Fordham is working to improve some aspects of the process. "Definitely with transgender inclusivity in mind," he said, "we have endeavoured to make the name change process much easier within Blackboard." Specifically, the improvement will be an automatic name change in Blackboard once it is done in Banner.
Both DiMario and Perez are aware of the impact that the online name change process has on the larger conversation about the trans community at Fordham. For DiMario, not knowing how to change the name on their diploma comes to mind. "I don't know what I would have to do to not have my dead name on my diploma when I graduate," they said, "if I don't change my name legally before then."
For Perez, the ordeal was representative of perceived shortcomings of the administration and how it regards its trans community. "Fordham needs to do better with trans kids and students," he said. "You need to be there to support the students that are here. And they're failing, quite honestly."
Perez's hope lies with student organizations that support Fordham's trans community, like Students for Sex and Gender Equity and Safety Coalition, The Positive and Rainbow Alliance. "It's nice to see that there are students groups on campus that are trying to do something about it," he said. "But I think the administration needs to do something about it. Because they say it with their words but they don't show it with their actions that they support trans students."