No Thanks, Kanye: Taylor's a Star on Her Own
Published February 18, 2010
There comes a time once a year where many Americans deem themselves to be experts on American music. That time of the year is, of course, Grammy season.  Viewers sit with their predictions on who should win in what category and aren't ashamed to let it be known when they feel that the Recording Academy has made a terrible mistake. If you happened to come across any of the numerous Facebook statuses, Twitter posts or newspaper and magazine articles regarding Grammy night, you should realize that Americans often look at the decision of the Academy with a critical eye. What was so special about this year's Grammy awards is that they sparked a seemingly unanimous disapproval of the award for Album of the Year that was given to breakout country-pop star Taylor Swift.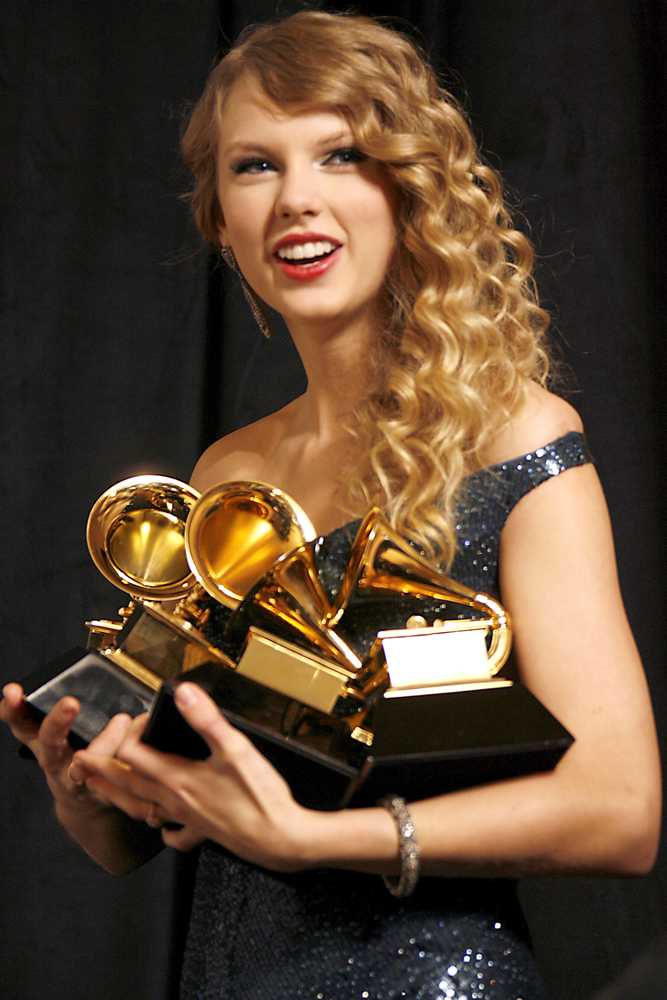 I've read countless posts on the Internet about how undeserving she is and how some other—make that any other—artist in the category should have won that award. One comment however, stuck out to me more than any other. Numerous times I saw people commenting that Swift should have thanked Kanye West in her acceptance speech for making her a star. It seems that many people out there believe that Swift owes her popularity and success to West. These comments refer to the infamous moment at the 2009 Video Music Awards when West stole the microphone from Swift during her acceptance speech for Best Female Video and told the audience that Beyoncé was the one who really deserved it. Admittedly, the incident drew an insane amount of media attention for weeks, but I definitely would not say that this event was the catalyst for Swift's career.
Let's look at the facts. First of all, Swift was the top-selling U.S. musician of 2008, according to Forbes.com. Yes, that was before West hopped up and stole her microphone. Secondly, Swift's self-titled debut album was certified triple platinum by the Recording Industry Association of America in 2008 (it is currently quadruple platinum). This certification was also pre-Kanye. Lastly, may I remind everyone that at the moment in question, during which so many believe that West was making Swift's career, that Swift was in the middle of winning an award! That's right, people. Before West came along voicing his opinion to the world as if someone had asked him, Swift's career was already on a very steady climb to the top.
Personal opinions aside, the numbers clearly show that Swift's status as a superstar was set in motion long before West opened his big mouth. It's hard for me to understand why so many people have so much contempt toward a 19-year-old girl who writes or co-writes every one of her songs and sings about love and fairy-tales. Whatever your personal taste in music may be, remember that numbers don't lie, and whether or not you agree with Swift winning the award for Album of the Year, it had nothing to do with Kanye West.