Cupcakeries: A Delicious Date For Valentine's…or Any Other Day of the Year
One FCLC Student Eats Her Way Through Four of Manhattan's Best Cupcakeries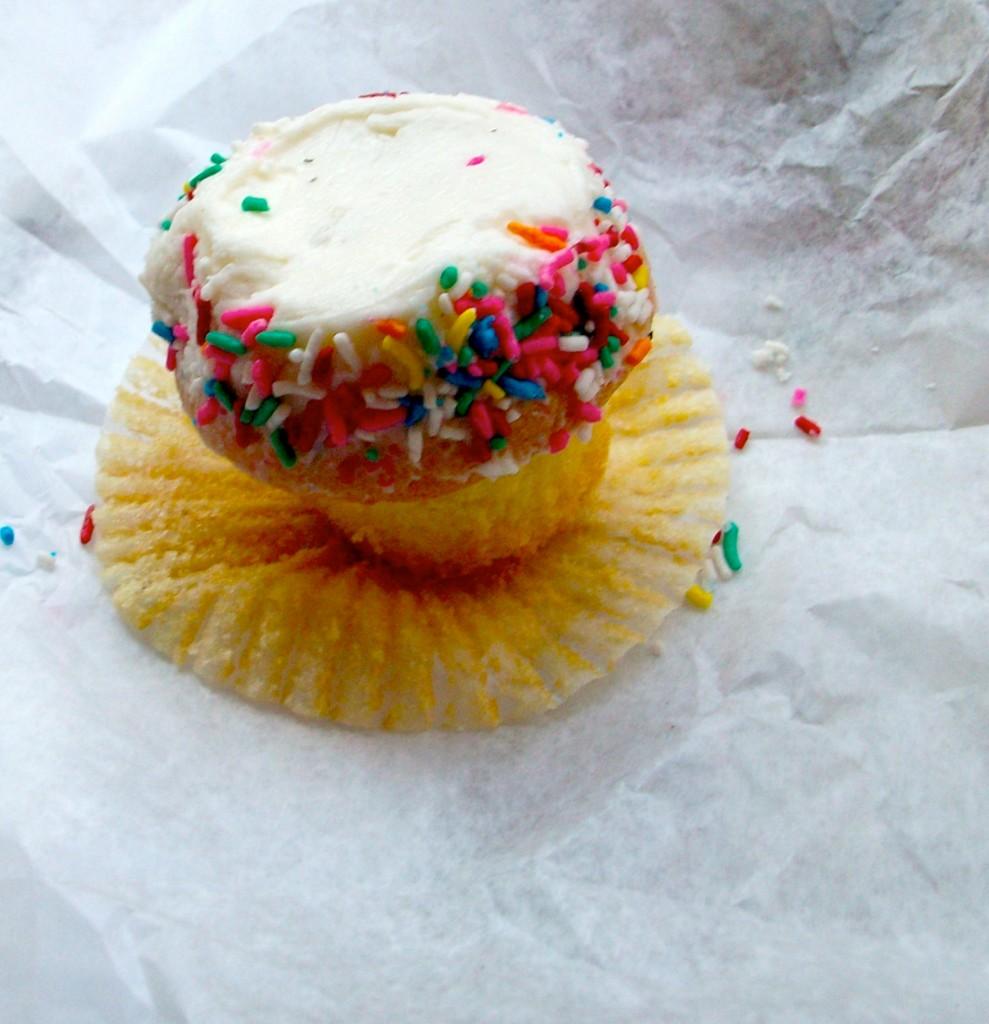 Published February 4, 2010
Cupcakeries, more commonly known as the eighth Wonder of the World, are one of the biggest upcoming trends of city life. With Valentine's Day quickly approaching, love is in the air, and she certainly is hungry. So I figured, what better way to celebrate my loneliness than further explore these cupcakeries while treating myself (purely for the sake of furthering the breadth of my taste buds, of course). Crumbs Bake Shop, Magnolia Bakery, Mangia and Cupcake Café all called to me like sirens of old, and lured me in with their wafting aromas.
For the less lonely folk, cupcakeries can be a great place to take your valentine on a date. If you're single, there's no need to have a pity-party alone, get together a group of your single friends and wallow in yummy icing together. Don't know which one to choose? I've done the legwork for you!
Crumbs Bake Shop
321 Amsterdam Ave., at 75th Street
(212) 712-9800
First stop on the cupcake train was Crumbs Bake Shop. The shop had the feel of a rustic country home and was relatively small. Mostly everyone there seemed to be young parents with their children and consequently took up much of the little space there was to begin with, resulting in my sharing of the lone, remaining chair with my roommate.
However, what Crumbs lacked in space was certainly made up for in taste. Although they had fun names such as "Chocolate Snowball," "The Grasshopper" and my personal favorite, the incredibly descriptive "Elvis," I opted for the classic vanilla cupcake with vanilla icing. For $2.50, I got my ticket to nirvana. The cupcake consisted of a sweet and light cornbread-y cake component, and just enough buttery icing. Frankly, I was speechless (mainly because there was a large cupcake in my mouth), but my stomach was not finished terrorizing the city.
Magnolia Bakery
200 Columbus Ave., at 69th Street
(212) 724-8101
My fate awaited me at 69th and Columbus. I stepped into Magnolia Bakery's cozy, cheerful and more spacious atmosphere with excitement. For $2.50, I received a vanilla cupcake with vanilla icing, and significantly slower service. The cupcake was less cornbread-y, and had a lighter consistency. Magnolia Bakery also adds a significantly larger amount of superficially sweet icing onto their cupcakes, possibly in hopes of making them appear larger (which they definitely do). Although these cupcakes proved to be delicious, I observed that Magnolia places more emphasis on appearance of both their products and atmosphere than on service and quality. One thing both Magnolia and its customers could benefit from would be a "Watch Your Step" sign, considering I wiped out down the steps upon exiting.
Mangia
50 West 57th St., between 5th and 6th Avenues
(212) 582-5882
Mangia granted me with a vanilla cupcake for $2.75 and a Nouveau-European café atmosphere. Out of all four cupcakeries, this was certainly the largest space, boasting a spacious two floors and the Native American Taylor Lautner look-a-like cashier didn't hurt either. The cupcake was the lightest and the icing was similar to Cool-Whip.  Because this place had the most spacious atmosphere, it lost the coziness of the smaller establishments. Despite Mangia's lack of steps upon exit, Magnolia's curse fell upon me, and I managed to somehow fall out of this establishment too.
Cupcake Café
545 9th Ave., between 40th and 41st Streets
(212) 465-1530
Last stop on the path to childhood obesity was the Cupcake Café. This kitschily decorated coffee shop had no central decorating theme other than the fact that all the cupcakes were uniformly embellished with a flower. In an act of what I initially thought was sexual harassment, our server asked if I "liked [my] cupcakes warm."
Out of curiosity, I opted for the warm cupcake. Much like Governor Arnold Schwarzenegger, these cupcakes were hard on the outside, but soft on the inside. They did not taste buttery at all, and were super satisfying to the sweet tooth. Even though the Cupcake Café had a great atmosphere and sit-down service, the location was quite sketchy (directly behind Port Authority Bus Terminal) so if you want an adventure, this is a great place for anyone not flying solo.
It was soon after this that I began analyzing my voyage. If cupcakeries continue with their widespread accessibility to everyone, I only foresee their popularity growing. Food, especially delectable food, will always be in high demand. And in highly concentrated areas, cupcakeries are only bound to succeed. Valentine's Day may seem like a daunting task to face, but with a bit of guaranteed deliciousness, these cupcakeries are a sure bet.