Ramsgiving: What to Do and What to Eat
What to Do…
Those going home for Thanksgiving break might already be, well, giving thanks for Grandma's inimitable pumpkin pie or some long-awaited time with the dogs. But the break doesn't have to be any less festive or exciting for those sticking around campus — we can give thanks to be spending the holiday in the city that never sleeps. So when you aren't catching up on shut-eye (which is also a perfectly acceptable way to pass the time), there are plenty of events and opportunities close to Fordham to get you in the holiday spirit.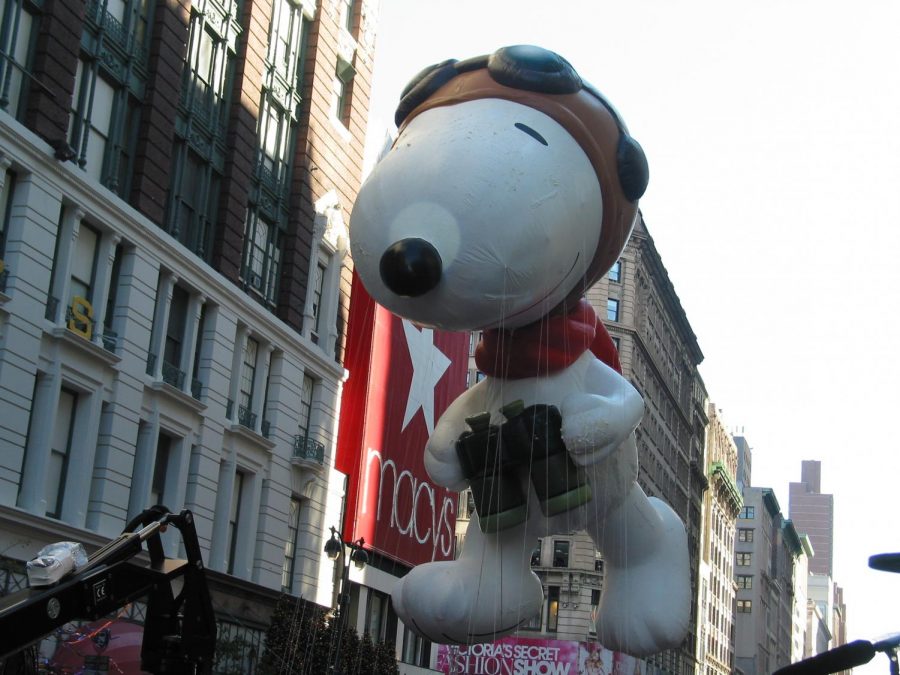 COURTESY OF SOPHIA OLIVERI-MEYER
Watch the parade.
It's an iconic American tradition, and a sight like no other. The Macy's Thanksgiving Day Parade begins at 9 a.m. on the holiday. Going to the starting line, near the American Museum of Natural History at West 77th Streets and Central Park West, will give you a firsthand view of the ribbon-cutting that kicks off the parade, as well as the first look at all the floats. If you visit the afternoon or evening before the parade, you can even watch the preparation unfold and see the inflation of the balloons.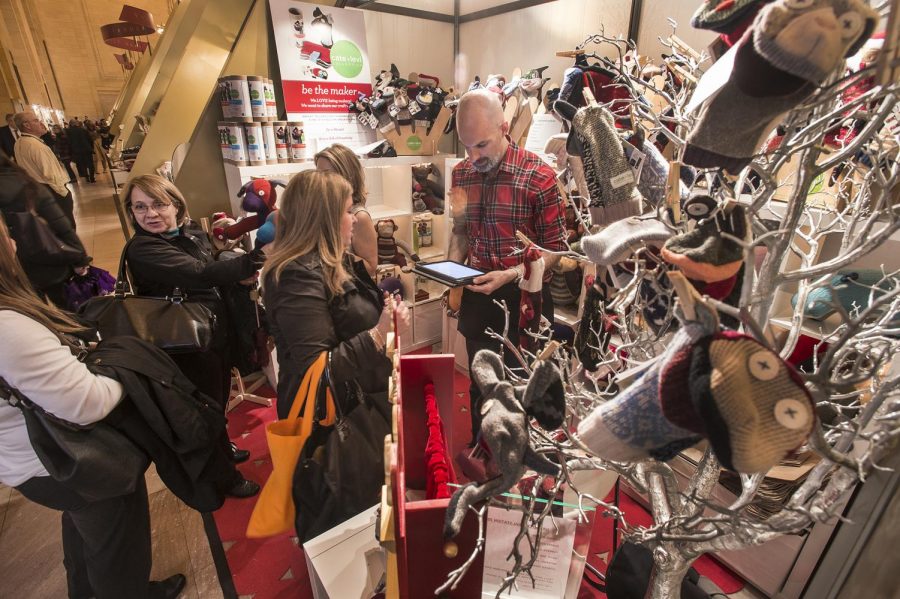 PATRICK CASHIN VIA FLICKR
Get a head start on Christmas shopping.
I'm not just talking about Black Friday and Cyber Monday. If you want to find more unique gifts (or just don't fancy being trampled in the department stores), holiday bazaars abound. The nearby Columbus Circle market doesn't open until Nov. 28, but the Grand Central Holiday Fair and Bryant Park Winter Village, both a quick ride from campus on the D line, are open with a combined total of more than 200 vendors selling food, crafts, clothes and everything in between.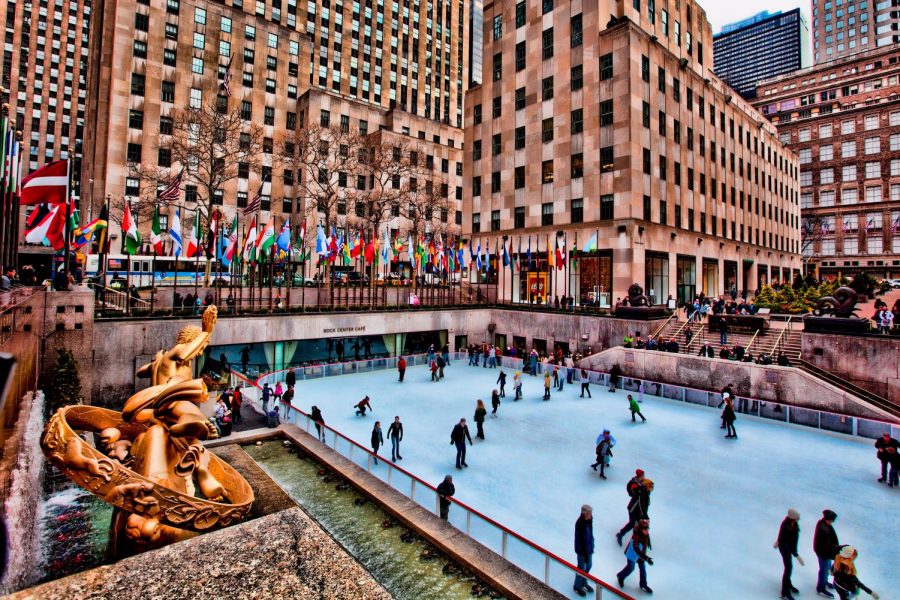 TOM DUSSAULT VIA FLICKR
Hit the ice.
The city offers plenty of ice skating venues for skilled skaters and wall-huggers alike. While you're at Bryant Park, you can break out your blades for no admission fee (you do have to pay $20 for skate rental, though, if you don't have your own). Rockefeller Center and Central Park also have rinks, but both charge a fee to skate. Rockefeller Center's prices vary between $25 and $33 depending on the day, in addition to a $12.50 skate rental. Wollman Rink at Central Park is a little cheaper, charging either $12 or $19 and only $10 for skate rental. No matter which rink you prefer, the classic winter activity is perfect for friend groups and cute dates. Hey, it worked for Buddy the Elf; it can work for you too.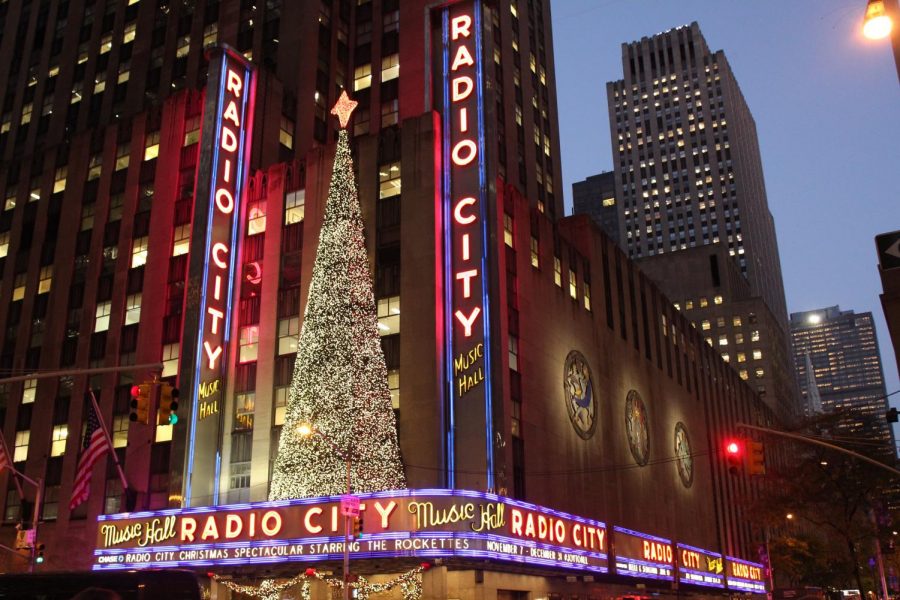 ISABEL FRIAS/THE OBSERVER
Hear some carols. Or showtunes. Or both.
'Tis always the season for Broadway here, but there's no better time than a holiday break to gobble up a good show. The Rockettes' Radio City Christmas Spectacular and George Balanchine's classic "Nutcracker" at Lincoln Center, right across the street from the Fordham Lincoln Center (FLC) campus, have become traditions in their own right that never fail to deliver classic holiday cheer. History buffs can get in the holiday spirit at "All is Calm" at the Sheen Center, which tells the story of the Christmas truce that occurred during World War I. The Broadway hit, "The Illusionists," will return starting Black Friday with a holiday show featuring a lineup of world-class magicians. And if you're not quite ready for Christmas yet, you could take the extra time to stand in the rush line for any other show you've been wanting to see, or hit up the TKTS booth for a 20 to 50 percent ticket discount the day of — maybe you'll have a little less competition now that many students are away at home. Residence Hall Association is hosting a trip to see "School of Rock" the day before Thanksgiving — now is your chance to see it before it closes Jan. 20.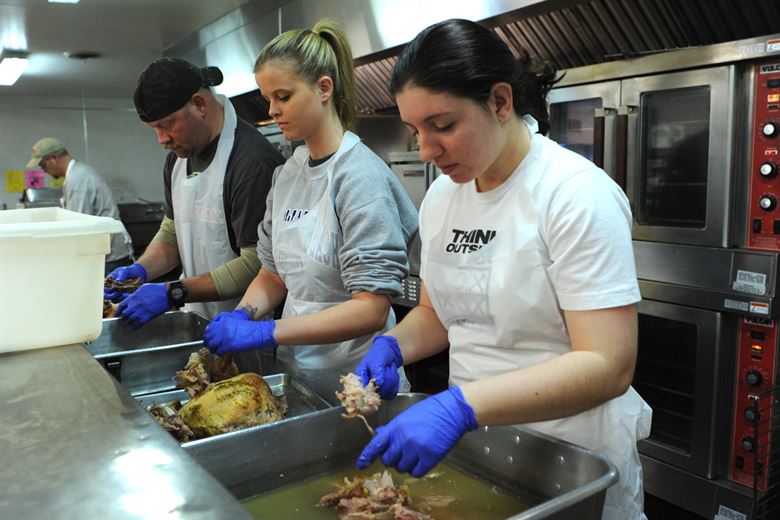 KATRINA HEIKKINEN VIA US AIR FORCE
Give thanks and give back.
While you're enjoying the holiday, you can spread the holiday spirit to those in need. An extra purchase of stuffing or sweet potatoes on your Trader Joe's run can go to one of the many churches and food banks in the area that host drives. You can sign up to deliver meals to senior citizens the Saturday after Thanksgiving (and every other Saturday, for that matter) with Catholic Charities. No matter how you celebrate the holiday, there's always an opportunity to help someone else celebrate too. Happy Thanksgiving!
…And What to Eat
I've never been the biggest fan of turkey. Your experiences may differ but the dry and bland bird still has yet to strike a chord with me. Nevertheless, I will be at home soon, scarfing down copious amounts of the thing in the spirit of Thanksgiving once again. I for one don't care for the idea that Thanksgiving dinner needs a turkey or cranberry sauce or sweet potatoes; I believe that the spirit of the holiday centers around the act of coming together and sharing not just the main meal but all the options at the table. For those of you staying in this beautiful culinary hodgepodge of a city over break, I am here to provide a few turkey-free suggestions for where to eat and celebrate the holiday.
For those who want to take a trip:
If you're like me, you're itching for the opportunity to get off campus and leave  the area for an extended period of time. So where can someone go to get far away from Fordham and still eat well for a good price? Brooklyn. And as for Brooklyn I'm not talking about family style Italian but Filipino food. This is definitely not your idea of a traditional Thanksgiving dinner, but it's got the same spirit. F.O.B. in Cobble Hill is one of my happy places in New York, with a slew of Filipino BBQ options on the menu. Order the Filipino BBQ and grilled spare ribs and they will not disappoint. Plates here are around $20 and under with a few exceptions for some heftier portions. Enjoy a casual spot, eat some food with your hands, have fun with your friends or family and relax.
Address: 271 Smith St, Brooklyn
Price: $
For something a little nicer:
Spanish food walks a very fine line, allowing it to be both home-cooked and classy, and there really is no better spot for tapas in the city than Casa Mono. This is on the pricier side compared to the other places I'm writing about, but your money will not be wasted. At this one Michelin Star tapas and wine bar, indulge in creamy eggs with sea urchin and razor clams a la plancha. Their plates run around $20 and the portions are fair. If you're 21, order a little bit of Spanish wine (their selection is nothing short of exceptional) and treat yourself. They can book up and if this is the case, do stop by their sister restaurant right next door, Bar Jamon, and eat a healthy amount of cheese and cured meat.
Address: 52 Irving Pl, Manhattan
Price: $$$
For a new experience:
Too many people are picky eaters and I don't always understand why. There are so many different plates to find and try across so many cultures. Why cut yourself short? So for those of you who are open to something new, I suggest dim sum. In my experience there isn't a place that beats Golden Unicorn. Closer to the south side of Chinatown, this massive restaurant has been making some of the best dim sum in New York for decades and it'll be apparent why as soon as you try it. One of the few dim sum places to still have waiters wheel around carts filled to the brim with steaming baskets, you can have a feast for a reasonable price. Honestly there are too many things to suggest here so I will simply say get all of the dumplings. The orders range from $4-$6, include four pieces and are meant to be shared. The wait can last an hour or two, so try to get there a little before opening if you don't want to wait for a table in one of their ballroom-sized dining rooms.
Address: 18 East Broadway, Manhattan
Price: $$
I've never looked at Thanksgiving and hoped for the food. The holiday is about something much more important, community. Whatever is on your table this year, don't make it the highlight. That should be the company you have while eating it. So whether your feast features a turkey, seared octopus or ribs, focus on who is there to eat it with you. Maybe I'm not thrilled to eat turkey but I'm more than happy to see my family and friends gathered together. So if it means seeing people I love, I can put up with a little bit of heartache.