8 Halloween Costumes You Can DIY in Your Dorm
Halloween is right around the corner, and you know what that means — lots of sugar and lots of spooks. That being said, it's no secret that Halloween festivities can add up quickly, especially for students who want to have fun without going over-budget. Luckily, through the magic of imagination, dorm supplies and Pinterest, you can rock Halloween in style and keep your bank account happy.
    Studious Scientist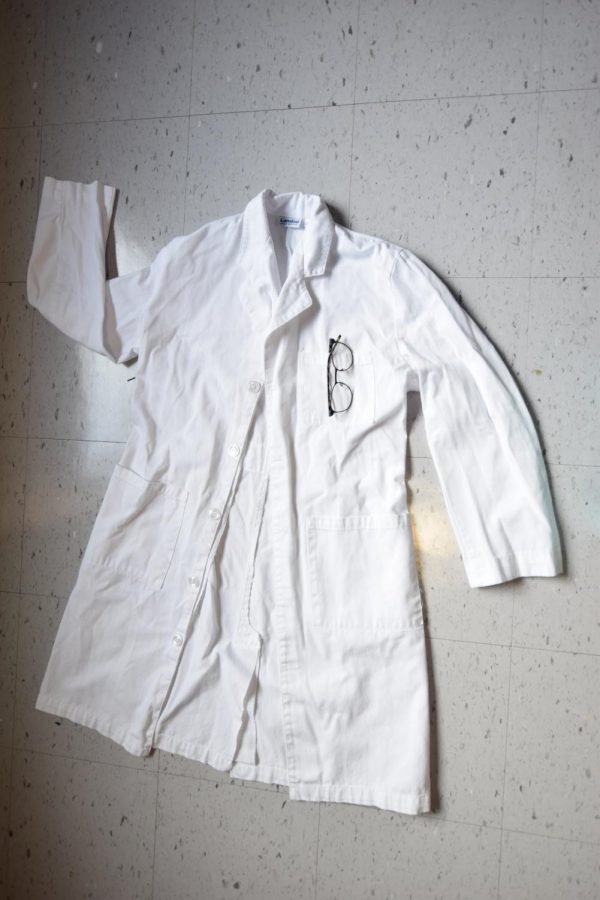 ANDREW BEECHER/THE OBSERVER
For STEM majors and the creative-minded alike, grab a lab coat (from your closet or a pre-med major's), a measuring cup/beaker and some business casual wear for a cool scientist costume. Be as relaxed or as zany as you want. Props are your friend here. You can either don a pair of glasses and a beaker, or use a pair of goggles and/or gloves and rock a messy hair-do for a more "mad scientist" interpretation.
    Cozy Cactus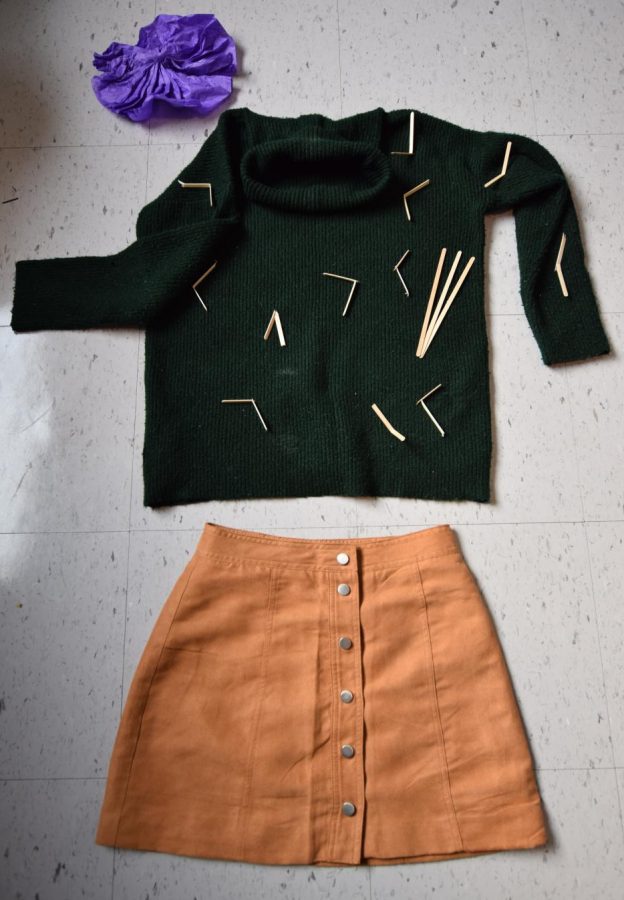 ANDREW BEECHER/THE OBSERVER
Calling all plant parents: if you want the world to know how much you love your succulents and cactuses, grab a plain green sweater and a handful of disposable coffee stirrers (which can be found at Argo Tea and the Ram Cafe if you don't have any handy in your room). Break the stirrers in half; bend them in half again but don't separate the pieces from one another. Depending on the texture of your sweater, the snapped piece of the stirrer should catch itself in the knitting. If not, some Krazy glue will definitely do the trick. Be sure to attach all around the sweater and add tissue paper flowers to your hair or sweater for more detail. Wear brown or tan bottoms to give the illusion that you're a potted cactus.
   Black Bat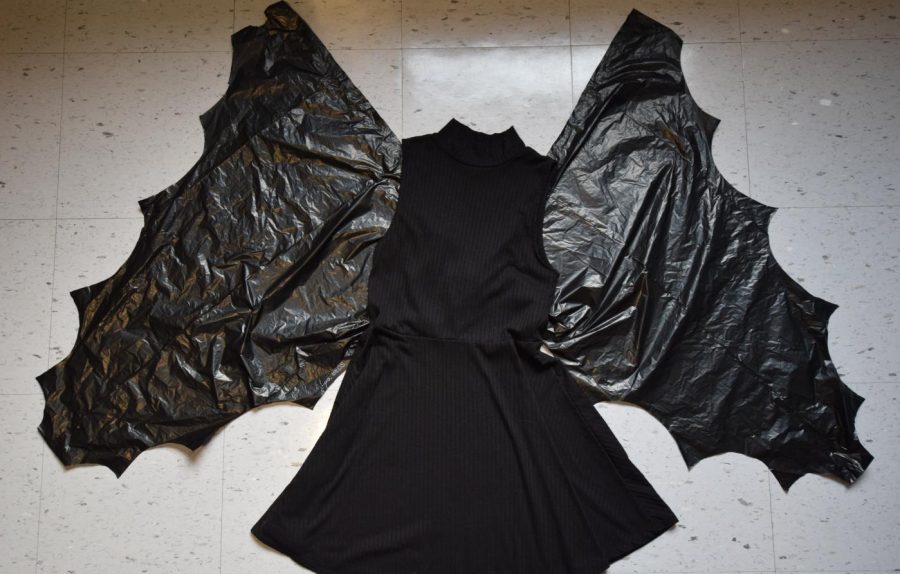 ANDREW BEECHER/THE OBSERVER
Why be a cat when you can be a bat? In addition to wearing an all-black outfit, make a set of wings with a black garbage bag from the kitchen. Fold the bag in half and cut out scalloped ends on a diagonal away from the folded edge. Depending on the length of your trash bag, you may need to repeat the process to make your second wing. Glue both bags together with Krazy glue, fasten hair ties or rubber bands on each end to hold them up by your wrists and safety pin the middle of the wings to the nape of your shirt. You can use the scraps from the initial cuts to make a headband for bat ears, or you can rock a space bun hair-do.
    Yourself as a Sims Character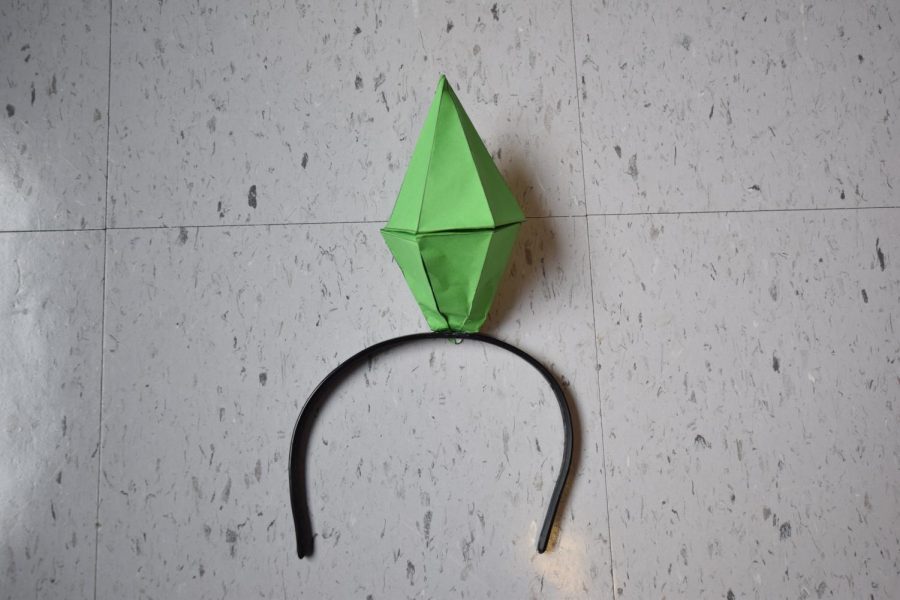 ANDREW BEECHER/THE OBSERVER
Turn yourself into a beloved video game character with only two tools: green paper and a headband. Wear whatever you think your character would wear, and follow any online template to create a 3D plumbob (the trademark green triangle above a character's head). Glue the diamond to a headband and you will be speaking Simlish in no time.
    Radical Rosie the Riveter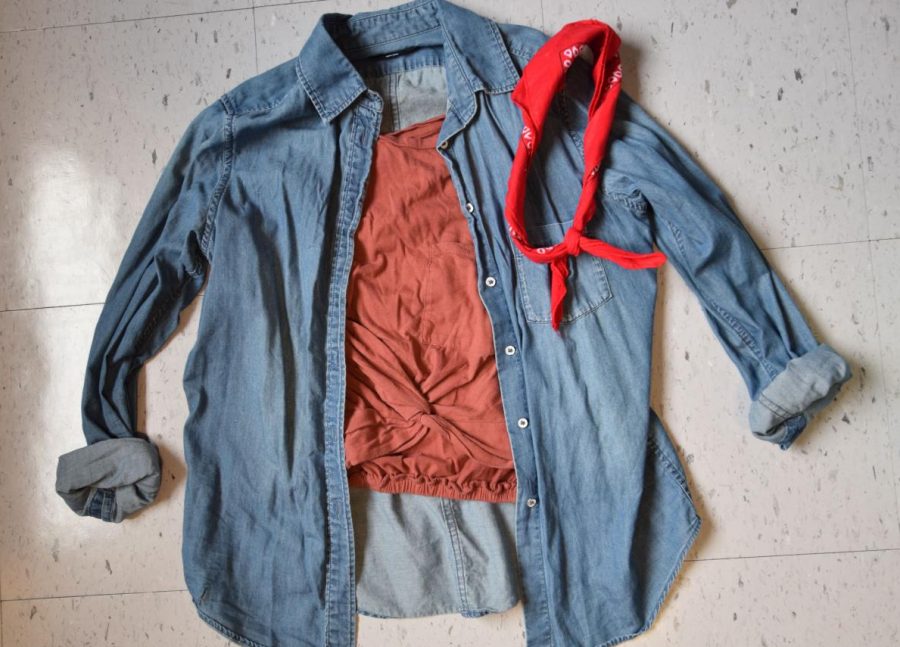 ANDREW BEECHER/THE OBSERVER
Celebrate denim and feminist iconography this Halloween in an homage to Rosie the Riveter. Pair some skinny jeans and a denim top with a set of combat boots, and finish the look with a vintage updo, bandana, and swipe of red lipstick. Make sure to get some pictures of the signature muscle pose Rosie strikes in her poster.
    Fordham Public Safety Officer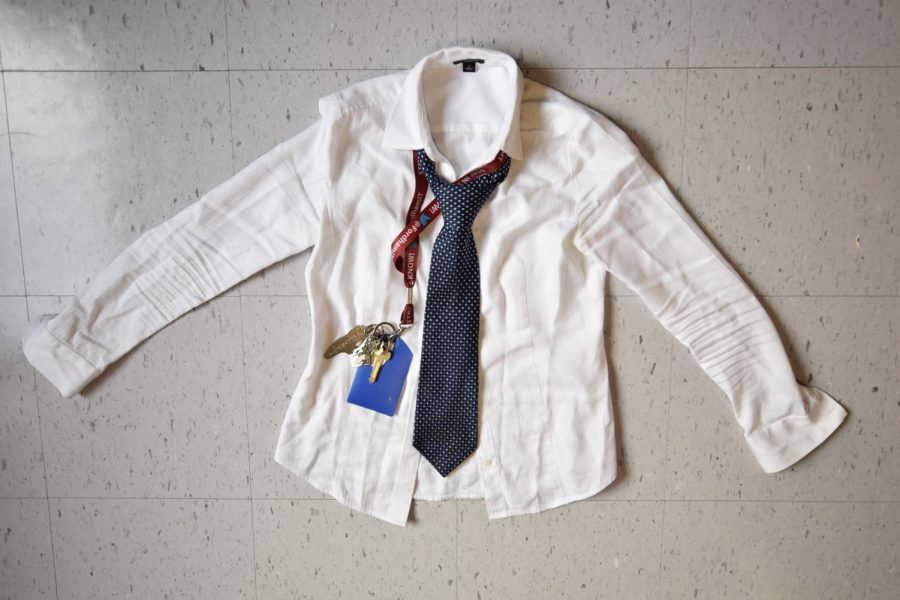 ANDREW BEECHER/THE OBSERVER
Put a quirky flair on a traditional cop/security guard costume with a nod to Fordham's finest. Along with a white dress shirt, tie and slacks, sling a Fordham lanyard on your neck and carry around your student ID. For added laughs, mess with your friends and ask to see their IDs throughout the night.
    One of Snow White's Seven Dwarves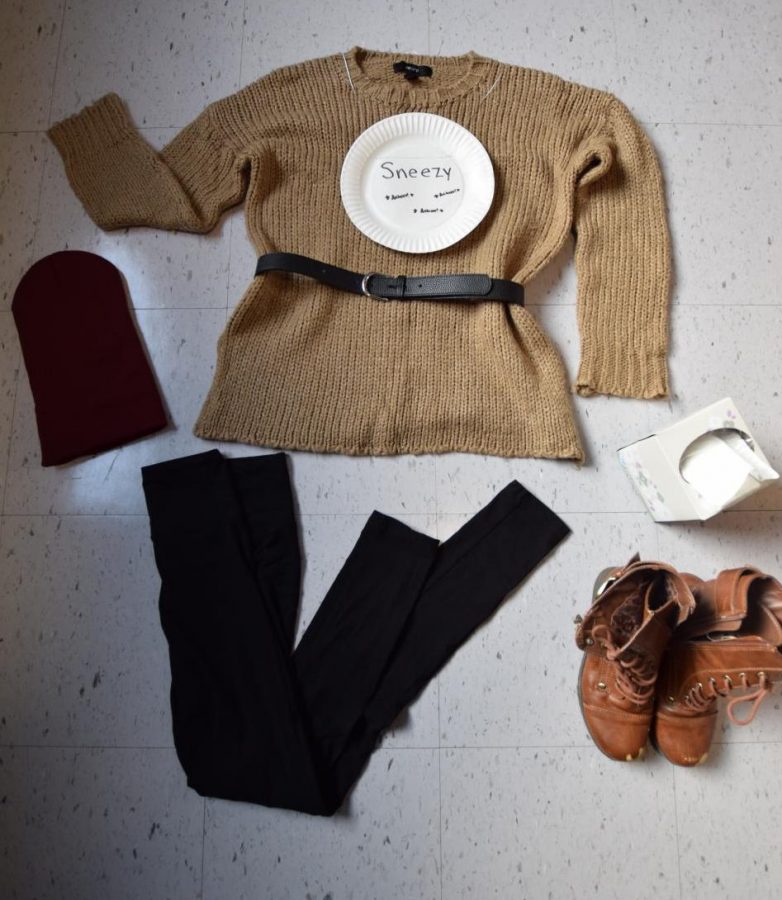 ANDREW BEECHER/THE OBSERVER
Looking for a unique group costume? Celebrate the classic Disney film and dress up as one of the seven dwarves. Grab a colorful oversized sweater (cinched with a large belt), plain black leggings and a slouchy beanie for the basic ensemble. To identify members of the group, write out your character's name on a paper plate and wrap it around your neck with a piece of string or dental floss.
    A Fordham Ram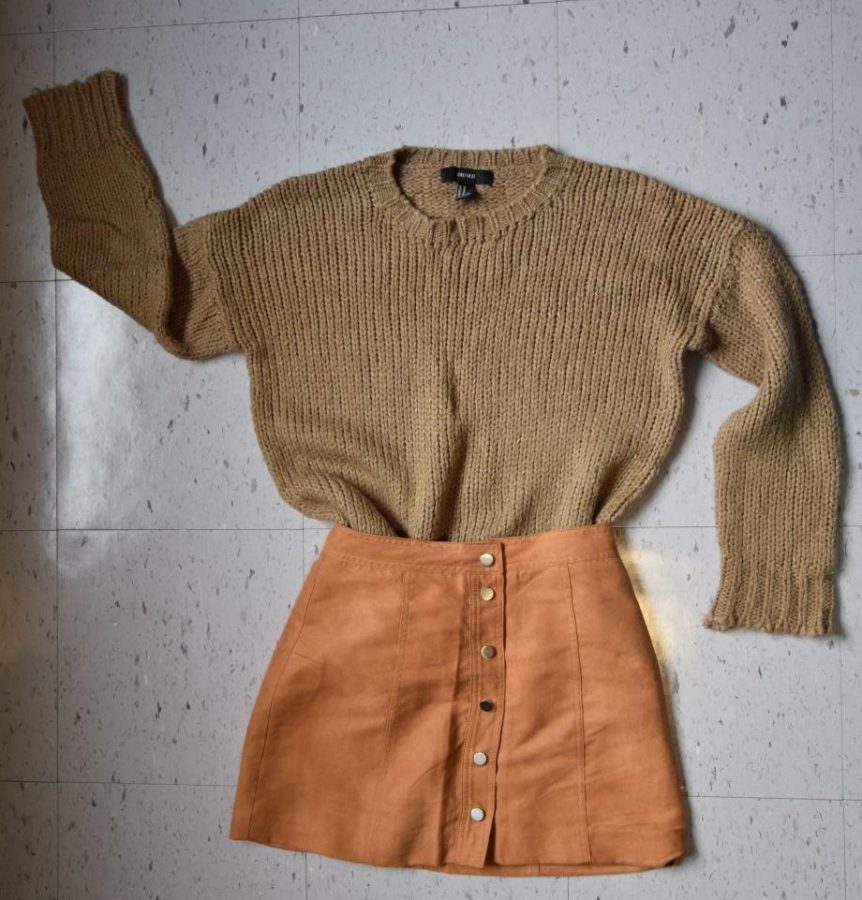 ANDREW BEECHER/THE OBSERVER
Show some major school spirit by rocking a ram ensemble this Halloween. Using a spare Amazon box, cut out a series of cardboard circles and glue them with some overlap to make the "horn rings." Once dried, fasten them to a headband or bobby pin them into your hair. Wear a mostly tan or cream ensemble and don't forget to blacken your nostrils and upper lip with black eyeliner to give a cuter effect to the look. And when in doubt, rock an all-maroon Fordham ensemble to give a less-literal "Ram" outfit.