Fordham's Haiti Relief Effort: All Talk and No Action
The FCLC Community Wants to Help, Yet Lack of Opportunities Has Students Disappointed
Published February 4, 2010
Walking by the escalator in Lowenstein, one can't help but notice the Hope for Haiti sign.  Beside it stands a podium with a prayer book filled with students' and faculty's words of hope for Haitians.  Fordham is offering emotional aid for those who need it, but are they sending the financial aid that is necessary to rebuild the broken country?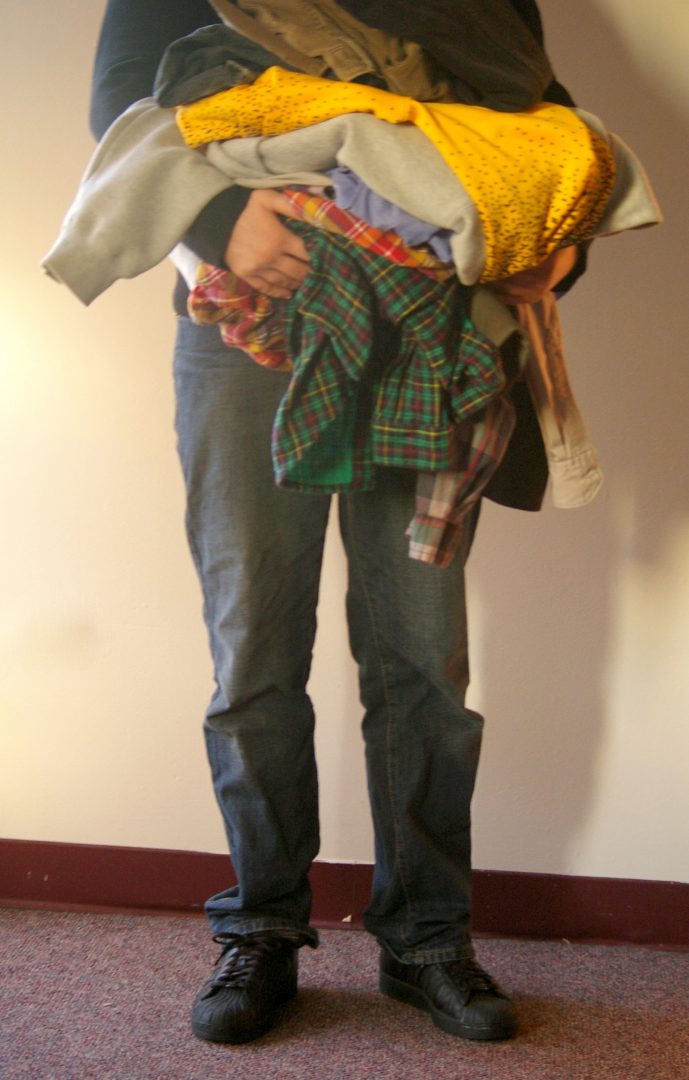 Fordham immediately contacted students via e-mail upon returning from winter break about potential fundraising events and prayer services. Masses have been held in the Chapel and at St. Paul the Apostle Church. According to Fordham's website, students and their families can donate directly online and all money collected will be donated to either the Jesuit Refugee Services, or the Christian Relief Organization. These organizations have a 93 cents-per-dollar turnover rate, as compared to others, which do not contribute nearly as much.
Although Fordham is trying to spark awareness, students are not impressed. "I remember being surprised that I actually got an e-mail so early [from Fordham]," said Ashley Breda, FCLC '11, "[The emails] talked about lectures and meetings, but I haven't really seen any signs around promoting any actual events."
When it comes to United Student Government (USG) leaders, views about Fordham's efforts are in unison. "Fordham University as a whole is doing everything they can to help the people in Haiti," said Ryan Murphy, FCLC '11 and president of USG.
Rob Whitbeck, FCLC '10 and treasurer of USG, said, "I am confident that both the Office of Student Leadership and Community Development (OSL&CD) and the student leaders at FCLC are doing everything they can for this effort."
Despite these claims of formulating fundraisers, there is much left to be desired.  "We don't have anything formal yet; just a ton of ideas," said Murphy. "Clubs will be holding fundraisers very soon."
Fordham is showing that they care, but they don't seem to be giving Haitians what they need at this time: money.
"McShane explained that food and clothing donations aren't helpful at the moment. Money is what they need now to rebuild the city," said Murphy.
This has many students asking why fundraising events haven't already occurred at FCLC.
"I've been seeing the Haiti posters all around school so I definitely think the planning committee has done a good job informing FCLC about the Haiti Relief Effort," said Laura Chang, FCLC '12. "However, I would have liked to see more noticeable tables at the lobby where students who walk by the elevators could easily [see] and make donations."
"I'm very disappointed," said Monica Hanna, FCLC '12. "I thought part of the Jesuit mission is to create men and women for others and I don't think Fordham is doing that. I don't know who is supposed to step up and take charge of this, but someone should."
Student leaders argue that events require necessary time to plan.
"I don't think that fundraising events should have taken place already, for the simple reason that this was the first week back to class and clubs haven't had time to coordinate or program events as of yet," said Whitbeck. "A slight delay is inevitable, but necessary. Fundraising efforts held by an individual club, in my experience, often struggle to raise more than a hundred dollars. With a well programmed event involving several clubs, I think FCLC's contribution to this important effort can and will be significant."
While clubs are taking the time necessary to plan a large event, some initiatives have been taken to help contribute to the cause.
The Campus Activities Board (CAB) and USG hosted a Coffeehouse Open Mic Night in the Student Lounge on Jan. 27.
"The money collected will be donated to the Jesuit Refugee Services in Haiti," said Louie Sullivan, FCLC '13.
The event was able to happen so quickly because the Coffeehouse event was planned before winter break began and was turned into a Haiti benefit once the disaster occurred.
"When the Haiti disaster happened, I thought students would probably be looking for ways to help out," said Kimberly Kraft, FCLC '13 and freshman senator. "I saw that the Coffeehouse was technically FCLC's first event of the spring semester, so I figured it would be a good idea to make it into a fundraiser for Haiti Relief."
It's clear the students had strong motivation to help out, yet the effort didnt translate monetarily. According to Kevin Sammut FCLC '11, president of CAB, the total amount raised was $62.50.
Other organizations have also begun contributing. During the undergraduate "Welcome Back" complimentary breakfast in the Lowenstein plaza, donations were accepted for the Haiti Relief fund.
Brandi D'Esposito, FCLC '11, vice president of Student Affairs, said, "The Office of Student Leadership and Community Development (OSL&CD), through which all of the clubs are run, has started taking donations and have made a good amount." No exact amounts were disclosed.
Opinions waver between giving Fordham a pat on the back, or a slap on the wrist.  While students seem to agree that Fordham has good intentions, some are skeptical about whether they are following up with the fundraising needed.
"The e-mails are there, but it seems like flyers aren't everywhere to catch the students' attention," said Samuel Wong, Graduate School of Education '10. "It is very evident that students want to help and will do so once events are put into action."
Fordham students have the will; now all they need is the way!