FCLC Speaks Up About Backordering in Campus Bookstore
Students Begin Moving Toward Online Alternatives for Purchasing Textbooks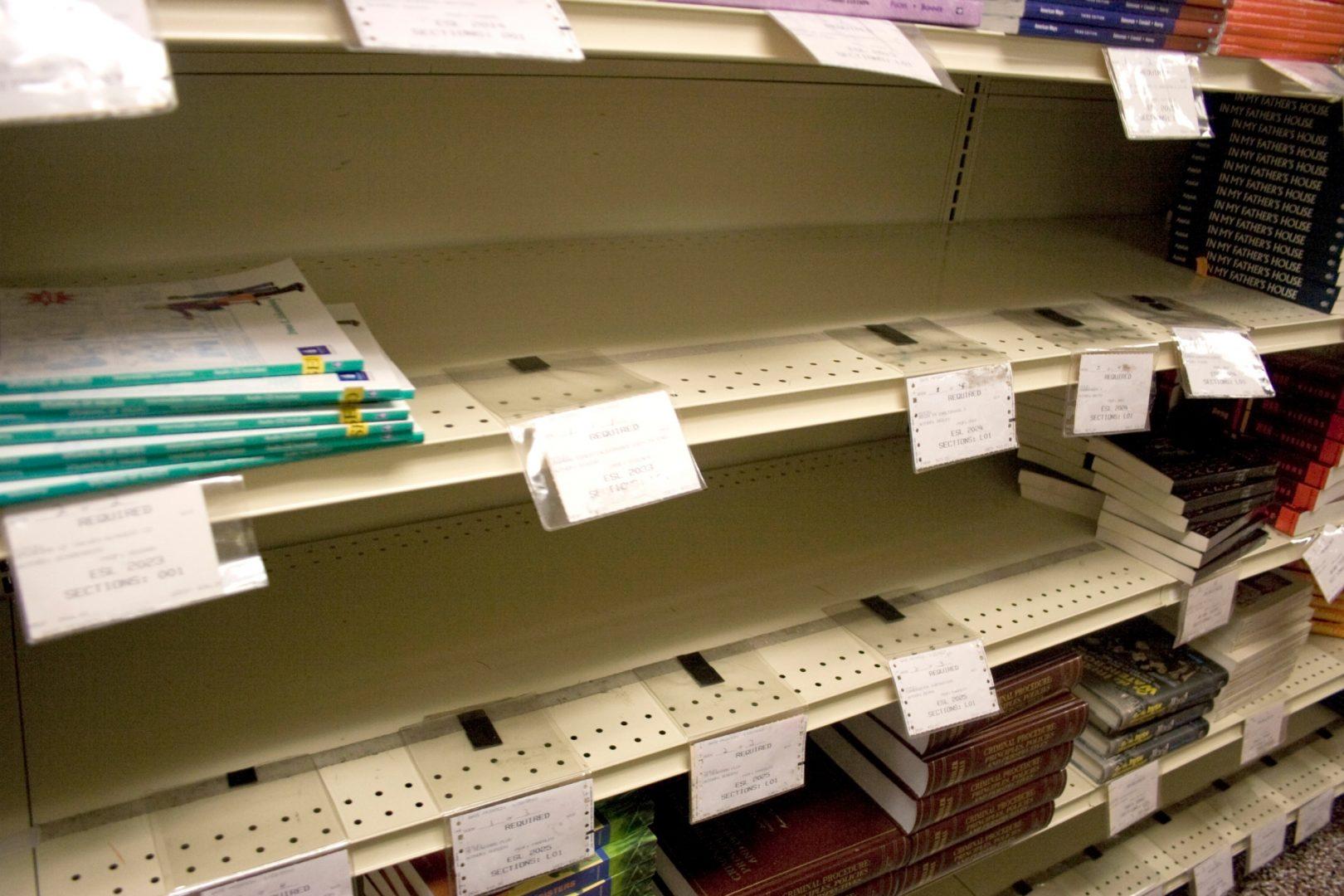 Published February 4, 2010
Students at Fordham College at Lincoln Center (FCLC) have faced problems with backordered textbooks at the on-campus Barnes & Noble bookstore during the first week of spring semester classes. Wilson Leon, an inventory manager at the bookstore said, "It is not as big of a deal as it seems because there aren't that many [backorders]." Leon believes the main cause of backordering is professors submitting late book orders.
"There are several reasons why books can backorder: late orders, not being able to find the sources and problems with the publishers. However, the biggest reason is late orders," Leon said. According to Leon, book orders were due on Nov. 1, 2009. However, because some professors were still unsure about which texts they wanted to use for their classes, their orders were submitted late and those books did not make it to the shelves in time for classes. Leon said, "Universities all start [ordering books] around the same time. It is best to order the books from publishing companies months prior to the semester in order to avoid [backordering problems]."
Michael Buckley, professor of economics at FCLC, said, "I think I placed orders in early November."  Buckley believes his texts are both popular and easy to acquire.
"[In] my opinion… the bookstore orders fewer copies than the expected enrollment because they correctly believe that many students will buy books online." Buckley explained that if the bookstore underestimates the number of textbooks needed, then the store will run out.  He said, "Books for my courses were in the bookstore prior to start of classes, but some sold out."
Leon said, "When professors submit late orders for the same books used in another class, it affects the responsible professors who ordered on time and their students because then students end up taking books away from the preordered class."
Nikolai Chowdhury, FCLC '11, said, "Since I had a class assignment when attempting to obtain my course text for Professor Buckley's corporate finance class, I looked to the bookstore and did not find the book available." He added, "This was a severe annoyance and required me to utilize a friend's book for the time being and order the textbook online." Chowdhury also said that when purchasing textbooks for courses he usually considers a "third party vendor" for his orders "because of convenience and best pricing."
Brandon Pietras, FCLC '12, said he no longer buys textbooks from FCLC's campus bookstore. "I got my books from Fordham's bookstore during my first year but had a couple different problems. Once I got someone else's books, another time a book was late, and other times the book I was looking for wasn't available. This semester and last I didn't even bother to go to the bookstore but went straight to amazon.com to order," Pietras said. "It's a lot more reliable, expedited shipping gets them to me in a day or two. I've never had a problem with wrong editions or anything."
Samuel Hunter, a professor of theater, said, "I had e-mailed [the bookstore] before classes started to check if the books I needed were at the bookstore yet and [the bookstore] did not reply, but that was about the only problem I had with them." He was concerned about the first two books needed for his Invitation to Theatre class. "I gave [the bookstore] a call and they very quickly let me know that the books were there," he said.  "The other remaining books are not in the bookstore yet because I ordered them just a week ago."
Natalie Neurauter, FCLC '10, has not been affected by backordering. She said, "The professor hadn't ordered the textbooks yet for my screenwriting class, but it wasn't a big deal because the textbooks are not needed in a rush." Neurauter mentioned that she orders books online more often than she does in the campus bookstore.
Chowdhury believes this incident forces students to "think twice and bypass their [campus] services completely… Hands down the bookstore on campus is meant to be a convenience for students to obtain their books quickly and without incident, but apparently this is not the case," he said.