H1N1 Expected to Increase in Spring; Vaccine Available at FCLC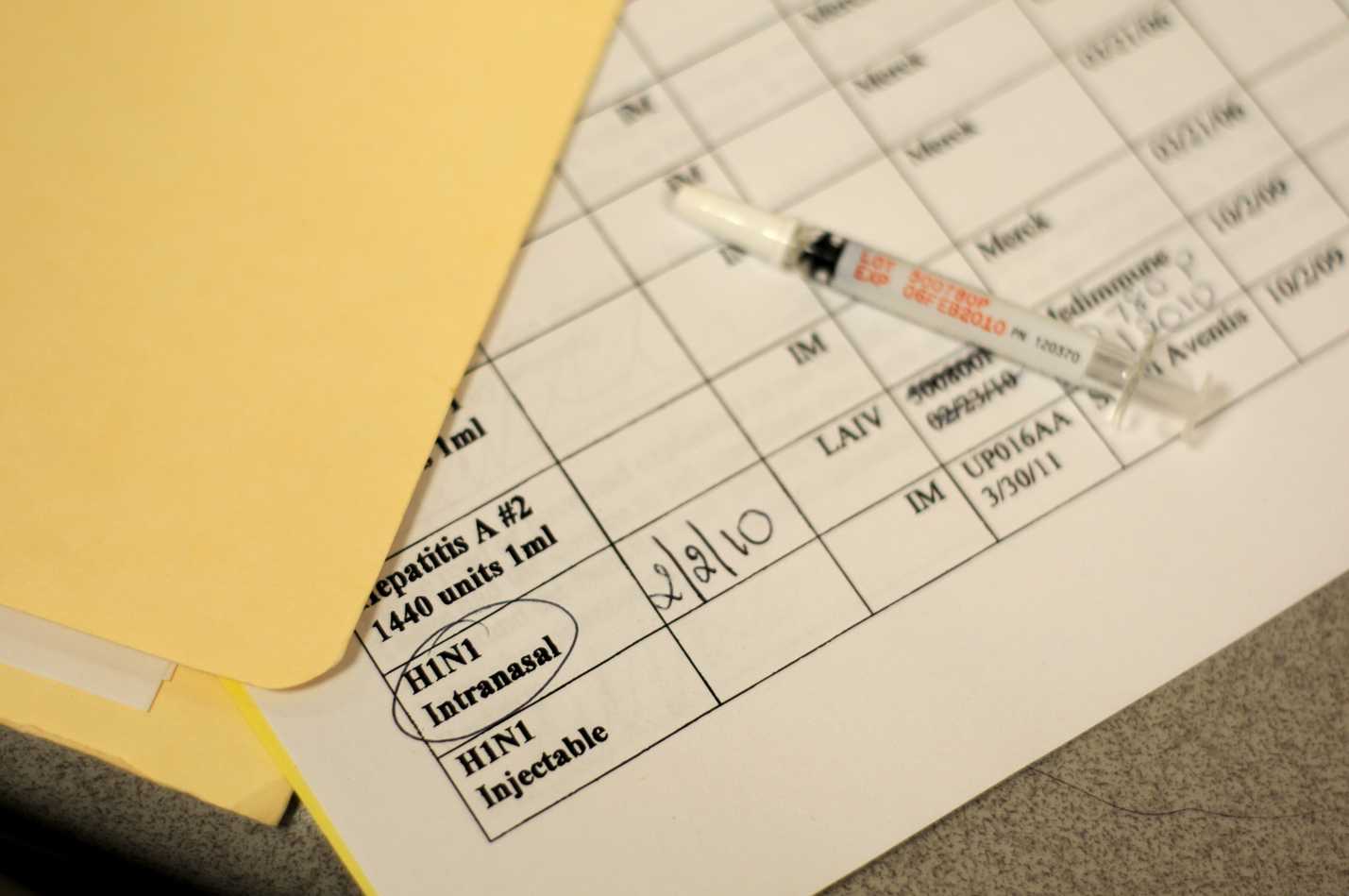 Published February 4, 2010
Marc Girard, Fordham College at Lincoln Center (FCLC) '10, did not know what to expect when he was quarantined for a possible H1N1 infection in early October. After waking up with a fever of 104, Girard went to the health center.
"[The health center] tested me for H1N1 and influenza A, but they were both negative," Girard said. Following what Girard believed to be the university's procedure for ill and contagious students, the health center staff decided to quarantine Girard.
"[A residential life staff member] came to get me with a mask on. He took me to get my things from my room and then took me to a three-bedroom apartment on the 19th floor," Girard said. "I had to stay until I was fever-free for 24 hours. Everybody was great… they even brought me food from the cafeteria for the three days I was there."
While the influenza-like-illnesses, which include influenza A and the H1N1 virus, have slowed since last semester, administrators and health officials expect an upswing of the virus in the 18- to 24-year-old age group toward the beginning of March.
According to Keith Eldredge, dean of students at FCLC and a member of Fordham's emergency management council, the council's plans for dealing with influenza-like-illness have gone smoothly thus far.
"It's been quiet since the beginning of December, but we're expecting H1N1 to pick up again in the spring," Eldredge said.
Fordham recommends that students receive the H1N1 vaccination, according to Eldredge, which follows the national guidelines set forth by the Centers for Disease Control and Prevention (CDC).
In a telephone conference call, Stephen Redd, director of influenza coordination unit of the CDC, said, "Just being younger puts people at risk. People aged 18 to 24 years old are six times more likely to be hospitalized [as a result of H1N1]."
Over 61 million Americans have been vaccinated, according to Redd. Kathleen Sebelius, secretary of Health and Human Services for the U.S. government, said in the same conference call, "The flu is unpredictable. You should get vaccinated. Even a mild flu can put others at risk."
The flu can put those with compromised immune systems at risk, or those who may be pregnant. There is a chance of developing a secondary bacterial infection, according to Kathleen Malara, director of Fordham's health centers.
"The vaccine is still available," Eldredge said. "We're still encouraging students to get vaccinated, especially resident students, who live in close proximity to one another, since the flu and most other illnesses are easily transmitted."
Girard said that although he had negative test results for both Influenza A and H1N1, he is sure he had the flu.
"Even though the tests were negative, [Fordham wasn't] taking chances. I had a high fever and they wanted me away from everyone," said Girard. Girard was in isolation for three days, which he thinks kept his roommates and classmates safe from catching his illness.
According to Malara, 1,500 students between FCLC and the Rose Hill campus have been vaccinated. Students are encouraged to receive the vaccine if they have not yet. Nasal spray vaccines and injectable vaccines are available at both campuses for an administrative fee of $15.
"I think you should get the vaccine if it concerns you," said Girard, who never received the vaccine.
Anastaisya Holeyeza, FCLC '12 and a volunteer at New York Presbyterian Hospital, said, "I think it's really personal. Some people think it really helps, but some people are skeptical. Vaccines aren't a 100 percent guarantee you won't get sick." Holeyeza was required to get the vaccine due to her volunteer position.
"We want the students to take advantage [of the vaccine].
Hopefully, in their conversations with their doctors and families, they'll make the decision for themselves," Eldredge said."We'll respect whatever their decision is."