Local Cafes to Help You Get Through Midterms
Autumn is upon us. The sun rises later and sets earlier and to effectively work in the dark, we all need a little caffeine to keep us going. Here are some of the best places in the area to find the best Fall beverages and snacks to pair with them … and a few to pass on this season.
Magnolia Bakery
3 out of 5 Cups
200 Columbus Ave.
Magnolia Bakery has a variety of drinks that are certainly not bad, just know that the real reason to go is for their massive collection of breakfast pastries, cakes, cookies and other sweets. They're specifically known for their banana pudding that is supposed to be fantastic (I'm allergic to bananas unfortunately, but I've heard great things); however, eating the cappuccino chocolate chip muffin was divine, so that is a must have for cappuccino and muffin fans alike. Though they have a seating area, it is a popular tourist destination so it is often crowded. Magnolia is a great stop to run into to grab a pick-me-up snack, but not if you want somewhere quiet to study.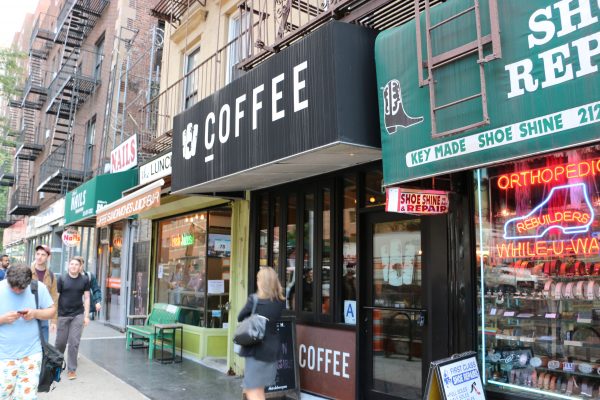 Birch Coffee
4 out of 5 Cups
884 9th Ave.
Birch Coffee has your standard selection of espressos, cappuccinos, lattes, flat whites and more, as well as a variety of hot teas. You can't go wrong with any of the coffees; however, their chai tea latte is the best within walking distance of campus. It's not as spiced as a Starbucks chai latte, but not as sweet as something cheap, creating a perfect sweater-weather treat. Birch falls short, however, in the snack and pastry department. It isn't that their snacks aren't good; rather that they only have about four or five options that rotates often, so your favorite scone, muffin or donut may not be there when you really crave it.
Rex
2 out of 5 Cups
864 10th Ave.
Rex has a comfortable seating area which makes it a good location to visit if you're trying to get some work done off-campus. They have a nice sandwich selection, but their coffee is not as rich as the other places listed. If you want to sit down and have a bite to eat, this is the place for you, but if you're just trying to grab something to go, you'd probably be better going somewhere else.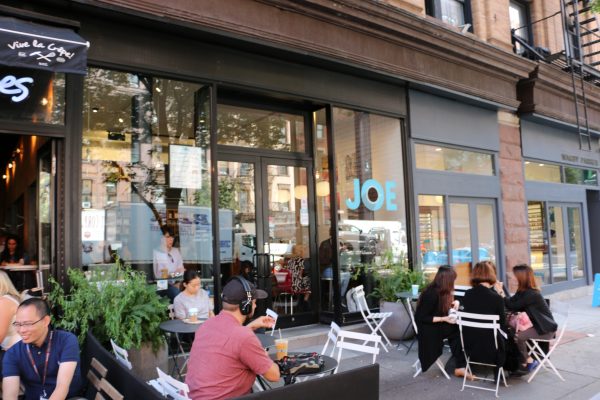 JOE
4 out of 5 Cups
187 Columbus Ave.
JOE has a large drink menu but a very limited selection of food. They have indoor and outdoor seating with multiple tables and chairs, making it a great place to settle in and do homework or just review your notes this fall. JOE's most outstanding quality is their amazing service. Their employees are always very sociable, won't hesitate to give you a free drink if they they mess up and will even refer you to other cafes if they don't have what you're looking for. All in all, every experience at JOE will be a pleasant one where you'll have a nice chat with the barista and get away from the craziness of Columbus avenue for a moment.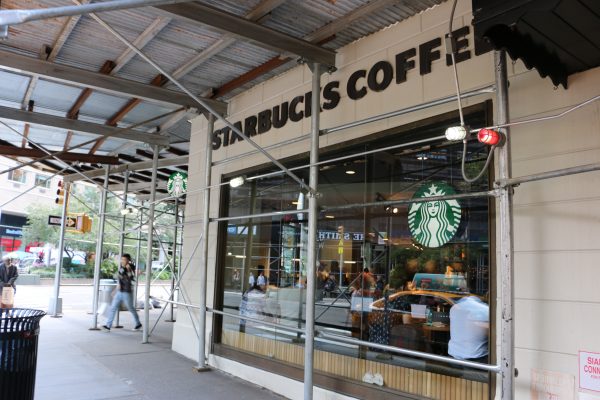 Starbucks
2 out of 5 Cups
1889 Broadway
I'm only including Starbucks because I feel obligated. In fact, I encourage you to try a local chain and support small businesses. Starbucks has by far the largest drink selection of any of the other entries and with half a dozen locations within walking distance of campus, it is often the most convenient. They have a fantastic seasonal drink menu including the classic pumpkin spiced latte, pumpkin spice creme or the new salted caramel mocha frappuccino. That being said, their coffee is rather bland and lacks any sort of individuality. Going to a local cafe will be a far more rewarding experience because you will be stepping out of the cookie cutter Starbucks cafe design and trying something far more unique and original.