Through the Creature's Mouth and Into Burton's Unusual Mind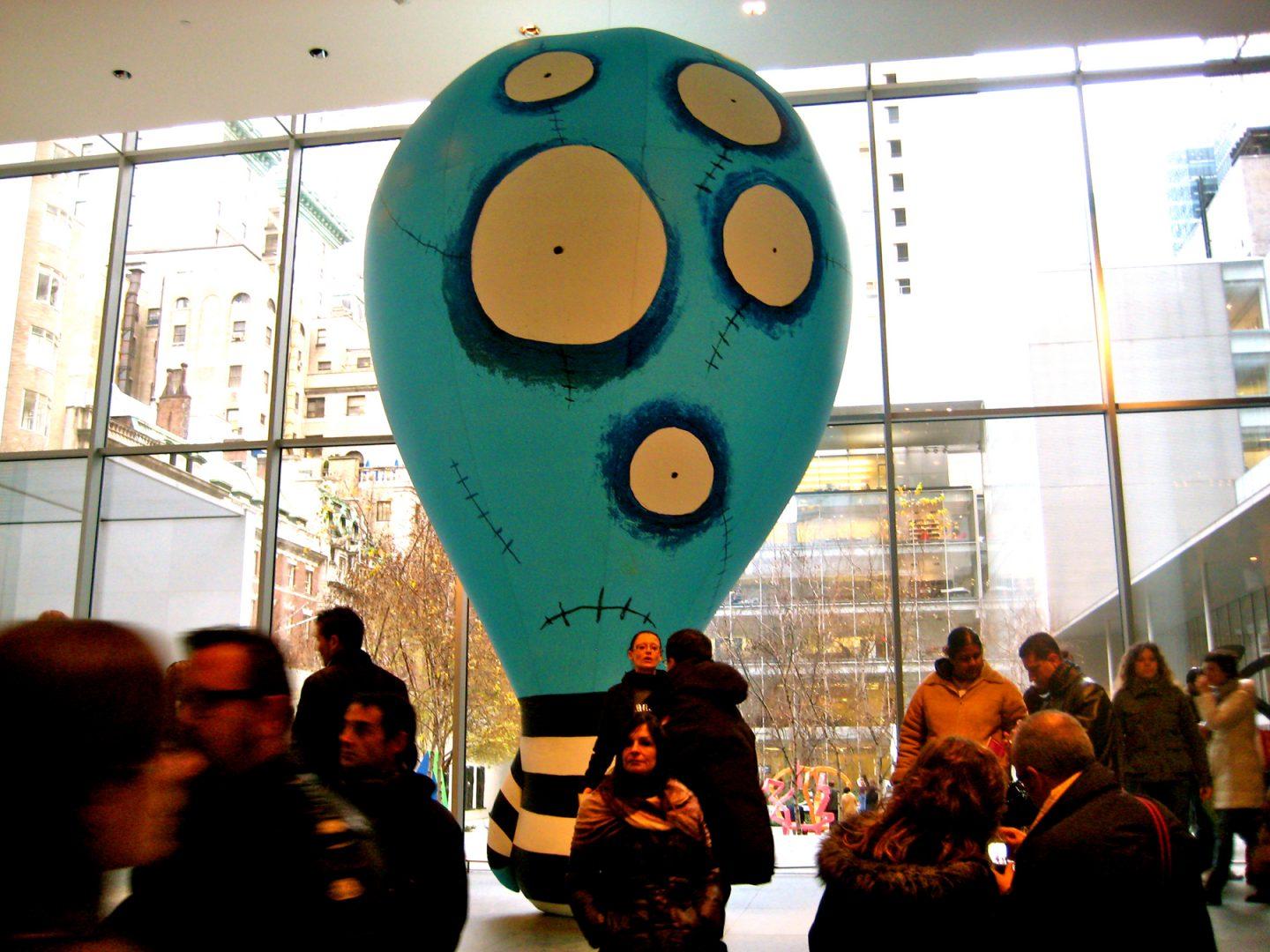 Published: December 10, 2009
If you didn't make your way to a haunted house on Halloween, do not miss your chance to experience some of the same eerie and prickling sensations at the Tim Burton exhibition in the Museum of Modern Art (MoMA). The exhibition opened on Nov. 22 and is a must-see for Burton fans and any students looking to step out of their regular worlds and into Burton's not-so-regular world.
Tim Burton is an incredibly talented American director, producer and writer who has set out to give Hollywood a peculiar twist. He is mostly famed for many of his remarkable films such as "Beetlejuice," "Edward Scissorhands," "The Nightmare Before Christmas," and "Charlie and the Chocolate Factory," among many others. Burton has an eccentric vision of the world and his works manage to portray his quirky and inventive mindset, which, in turn, is greatly displayed at his exhibition in the MoMA.
"A lot of this stuff is just private, personal things that, you know, are just meant for me or to kind of explore other ideas," Burton said during an interview for "Behind the Scenes: Tim Burton at MoMA." "It's like opening up somebody's closet," he said.
The Burton experience at the MoMA begins with a distinct entrance that takes the viewers back to their childhood fears of big-toothed monsters. The entryway consists of a giant monster's mouth with sharp teeth, spooky eyes and a long red-carpet tongue that leads to the main galleries. All along the inside of the monster's "cheek" are several screens flashing clips from Burton's film, "The World of Stainboy."
Inside the main galleries, over 700 rare drawings, paintings, photographs, costumes, puppets, short and long films, maquettes and cinematic memorabilia from various films are displayed. Some of the works date back to Burton's teenage years and many of them are snapshots of his intimate artistic life and inner workings. The walk through the main galleries is like a walk on a different sphere with all types of wackiness coming at you from the art and the artist's sinister characters.
Throughout the sneak-peek into Burton's artistic mind, visitors experience a mix of emotions—from tingles caused by the creepiness of the twisted characters to feelings of tenderness caused by the cuteness of those very same characters. For example, on a wall displaying a collection of some of his original poems and sketches is the short story of "Loghead," a boy with a sideways log attached to his neck. This sketch features "Loghead" lying on a couch at a shrink's office and a small caption above it that says, "Loghead discusses with his psychiatrist his recurring nightmares about a crazed lumberjack and a fireplace."
"Loghead" is not alone. He shares his wall with others like him such as "Melonhead," who lost his life after a "deafening squish," and "Stainboy," who is considered a "freak of nature." Clearly, "Loghead," "Melonhead" and "Stainboy" are quite freaky, but by telling their particular stories, Burton manages to create characters that appeal to our emotional side.
One of the larger rooms of the main galleries contains storyboards, mannequins, puppets and other objects from the artist's various films, from the case of razors used by Johnny Depp in "Sweeney Todd" to a pair of foam rubber human-heads from "Mars Attacks!" to Cat Woman's original suit from "Batman Returns" and beyond. All of these film memorabilia remind the public of how large Burton's repertoire actually is and how his fame is not groundless, but very well deserved.
Also on display is an illustrated children's book entitled "The Giant Zlig" which was created by an 18-year-old Burton. "The Giant Zlig" tells the story of a blue, big-nosed monster from the land of Ziv, "a place where all the monsters live." While he was still in high school, the aspiring artist submitted a rough form of his book to Walt Disney Productions with the chance that they would consider publishing it. Disney kindly responded with a letter full of concrete feedback but no hint of future publication. However, four years later, upon his graduation from the California Institute of Arts, Burton became an animator for Disney only to leave the job after just a couple of years.
"I was just not Disney material," Burton said during an interview in the New York Times. "I could just not draw cute foxes for the life of me."
The being distinct and "not Disney material" part of Burton's personality definitely comes across after taking a deeper look at the works displayed at the MoMA and Burton recognizes his unusual vision and encourages it in others.
"The word normal always scared me because that indicated something that's quite subversively terrifying in some way," Burton said in his MoMA interview. "[I grew] up on monster movies… where the monster was sort of the outcast and the people were sort of much more of the villainous element to it. That's always been important to me and I can't seem to get rid of it."
Burton's exhibition at the MoMA is an unmistakable reflection of Burton's singular way of thinking. With a clear emphasis placed on his individuality and bizarre ideas, this rather large collection of Burton's creations allows the audience to understand several key characteristics of his work and view on life, from the kooky edge of his many popular films to his clear obsession with stripes and striped socks.
"There's a very strange circular dynamic," Burton said. "I was feeling very crazy… or whatever and when I started wearing striped socks I just felt calmer and more grounded."