Ram Jams — July 2018
The Internet: "Hive Mind"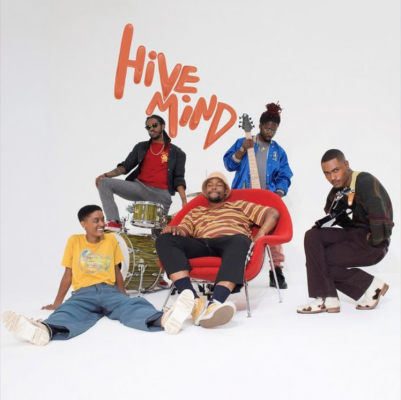 (via Columbia Records, Sony Music Entertainment)
Genre: R&B, neo-soul
On a playlist with: SZA, Janelle Monae and Miguel
The deets: I'm going to be honest with you: I know very little about the particular music scene that The Internet occupies (that is, the modern R&B world, I think). But just because I'm not well-versed in this style of music doesn't mean I can't thoroughly enjoy it…and thoroughly enjoy it I did.
This R&B collective features members of Odd Future and boasts an incredibly confident frontwoman in Syd (who was also in Odd Future). Though the group has been around for a while now, with four studio albums already under its rhetorical belt, "Hive Mind" is its first LP not released through Odd Future Records, putting promotion in the hands only of Columbia Records. I'm not sure whether the album's recurring appearances all over my social media for a week were because of that major label promotion, but in any case, that's what convinced me to give the record a spin.
On "Hive Mind," the influence of the classic 1970s R&B sound is palpable. On a song like "It Gets Better (With Time)," the mellow beat—comprised of a uncomplicated drum beat, a guitar with a wah effect, prolonged bass notes and a hint of synthesizer—makes for a relaxed listen. All the while, Syd's vocals are so simple and have such a calming timbre that they almost become hypnotizing, especially when the chorus repeats ("I just hope you know that/That it gets better with time/I just hope you know that/That it gets better with time…").
The whole album is quite soothing, in fact. The skill level of the musicians, while clearly advanced, is not self-aggrandizing or distracting. The music is slow and moody. Syd's vocal parts and all the backups are soft enough to make a listener want to take a hot bubble bath and drink a glass of red wine.
At times, though, the influence of earlier R&B becomes an issue, precisely when "Hive Mind" starts to sound derivative. While some songs have beats that are tinged with trendy trap hi-hat beats and other have rapped verses, other times this album feels like it was pulled straight from the '70s. It is certainly possible to avoid this (see Bruno Mars' 2017 album "24K Magic"). The Internet just seems to have missed that mark.
But maybe that was what the group was going for. Maybe Syd and the crew wanted to offer us a taste of a particular style of music that they loved, with their own stylistic flavor added to the mix. Maybe they just wanted to stand out. I'm not sure. What I do know is that the album achieves what it clearly sets out to achieve: create a slow, soulful and touching collection of songs.
The bottom line: With "Hive Mind," The Internet invites the listener to sit back, relax and enjoy the good vibes that the group has curated. And that is exactly what you should do as soon as you finish reading this.
The peaks: "Come Over," "Hold On," "Come Together"
The valleys: "Next Time / Humble Pie," "Bravo"
The final verdict: 8/10
Like Pacific: "In Spite of Me"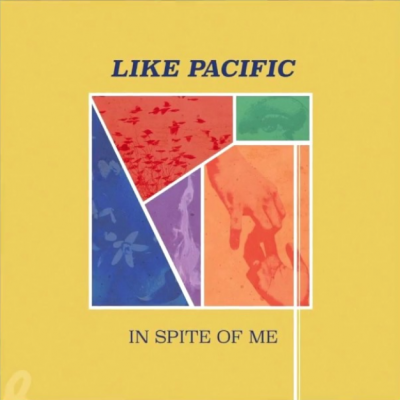 (via Pure Noise Records)
Genre: Pop-punk
On a playlist with: State Champs, Seaway and The Story So Far
The deets: Angsty punks and pop-punk kids, unite! This might be the album of the year for you. Poignant lyrics, sing-along choruses and fast breaks that all but pull you into the mosh pit – what more could you want?
Though not as well-known as its contemporaries, Like Pacific is just as good as other bands, technically speaking. The production is high quality, the songs are well-written and the lyrics are even more emotional than a lot of other bands are willing to write (in that respect, I'd say this album is more unapologetic than any I've heard from a pop-punk band recently). Consider the lead single "Sedatives": during the chorus, frontman Jordan Black belts, "And it won't change/Taking sedatives, repetitive/Till the light of day/But to you, it's dark here."
The instrumentation on the album is top-notch, especially that of the drummer and the guitarist. On "Sedatives," drummer Taylor Ewart's beats are impressively complicated and hard-hitting. Meanwhile, on "Admittance," lead guitarist Luke Holmes displays an unconventional writing style for the genre in his chord arpeggiations, but it works tremendously well on the song. It also helps that Black is a much better singer than most pop-punk singers in that he stays on key better and his timbre is stronger.
Unfortunately, though, this album's shortcoming is one that is all too common in rock music: the songs start to sound the same, even through one listen of the record. There are no ballads or noticeably slower songs. There are no especially fast or energetic songs. For a listener, there is nothing that makes any one song more remarkable or discernable when compared to the rest, save for knowing the lyrics and guitar parts to a T. Perhaps it is good, then, that the album clocks in at only 32 minutes at 10 songs.
Yes, the lack of progression on this album does detract from how much I enjoy it. But does it negate that enjoyment or make the album not worthwhile? Absolutely not.
The bottom line: "In Spite of Me" leaves something to be desired in terms of musical diversity and dynamism. Nevertheless, it is still an especially fun record by an immensely passionate band.
The peaks: "Sedatives," "In Spite of Me," "Consider Me"
The valleys: "The Spring"
The final verdict: 7/10
Halestorm: "Vicious"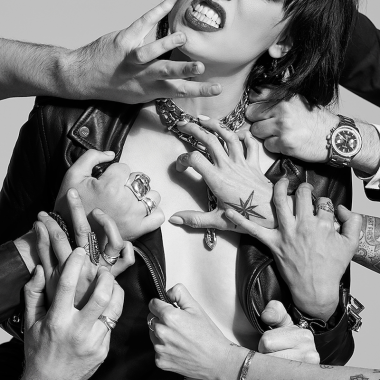 (via Atlantic Records, Warner Music Group)
Genre: Hard rock
On a playlist with: Foo Fighters, Shinedown and Joan Jett and the Blackhearts
The deets: Halestorm — as evidenced by their name — is one of those bands that simply and wholly is its lead singer: in this case, the stunningly unapologetic Lzzy Hale. The fierce frontwoman has never once shied away from singing about sex, social justice issues or how self-aware she is about being a badass.
Lyrically, "Vicious" is on-brand for Hale. She continues to remind us that she and her band are here to stay, and that no critic is going to stop her — which is exactly how it should be. For instance, "Black Vultures" is a song about proverbial scavengers who are constantly "circling the sky," waiting for Hale to slip up so they can jump at the opportunity to harass her. On this strong album opener, she croons, "I've been a survivor since I began to crawl," before chanting in the chorus, "I won't ever let it break me/I'm on fire, I'm a fighter/I'll forever be the last one standing." Impressively, she always finds new ways to articulate her refusal to cave in to haters.
On "Uncomfortable," the album's lead single, Halestorm picks up the pace even more than on "Black Vultures," both musically and lyrically. The beat picks up speed—thanks to Lzzy's brother Arejay, the drummer of the band—and Lzzy sings so fast it's like she's rapping. On this number, she explains why she has always been so fearless: "I did it 'cause it makes me feel so good/And I did it because f— The Man…And just to make you uncomfortable."
Musically, though, the rest of the album is disappointing, to say the least. By the fourth track, almost every remaining song is slow, repetitive and uninventive. The biggest risk this album takes that isn't on the first or third track is on "Painkiller," for which the band tuned to drop B, an unusually low tuning for a hard rock band. Otherwise, tracks like "Conflicted," "Buzz" and "White Dress" have weak main riffs and so little development that they're just plain boring.
Giving credit where it is due, I appreciate that the album takes meaningful and well-placed acoustic breaks amidst the low-risk rock tracks. "Heart of Novocaine" and "The Silence" are genuine, poignant cuts that exhibit Lzzy's vocal prowess front and center. The album depends on these two songs to keep listeners on their toes; otherwise, they would know exactly what to expect, which is why "Vicious" is so disappointing.
The bottom line: Halestorm is still a fiery hard rock band and this album has a few gems for the band's now-extensive discography. But by and large, this album is nothing new for the Pennsylvania rockers, so it won't be changing anyone's mind about their sound. If you didn't like this band before, you still won't, and if you did, you still will; you just might get bored listening to "Vicious."
The peaks: "Uncomfortable," "Black Vultures," "Heart of Novocaine"
The valleys: "White Dress," "Buzz"
The final verdict: 5/10