A Different Study Abroad Experience
I have always known that I wanted to study abroad. Where, however, I was unsure. It was a last-minute decision to apply to Fordham's Ubuntu program in South Africa, and I can say it was one of the best decisions I have ever made.
What separates Ubuntu from other study abroad programs is its emphasis on community-engaged learning. In addition to taking four classes at the University of Pretoria, we all volunteer at various sites in and around the Pretoria area.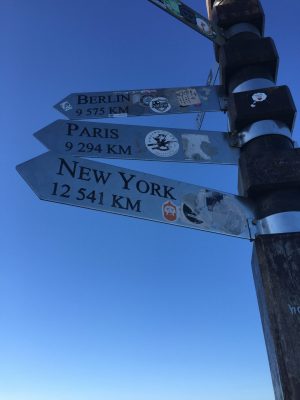 For decades, South Africa existed under an oppressive 'apartheid' regime, which translates to 'apartness' in English. Under apartheid, people were categorized as either white, black, Indian or colored and forced to live in areas based on that factor. Only white people were allowed to live in cities while people in other groups lived in townships on the outskirts of major cities. The apartheid regime only ended in 1994 and the effects and inequalities are still incredibly evident in South African society.
Every Tuesday, about six of us travel to the township of Soshanguve where we work at an aftercare program. The program has about 50 students who come from local primary schools to do their homework and play. It is here that I feel I make the most impact. The center has a library that previous Fordham Ubuntu students put together, but most of the books are far above the reading level of the primary school students. A few weeks ago, I saw one of the older girls mindlessly pick up the first Harry Potter book and walk away with it. I followed her, asked if she was going to read it and she started reading aloud to me. That day, she and I took turns reading pages and finished the whole first chapter. After we finished, she told me that she never thought that she would be able to read a book that big and was so proud of herself for doing so. Now each week as soon as I get there, she is there waiting with Harry Potter in hand. I have trouble finding the words to describe the impact that empowering this one little girl has had on me. I came to South Africa with the intention of making a difference in the lives of the people here, but instead, I am the one who is moved by their kindness.
Stephanie Galbraith, Fordham College at Rose Hill (FCRH) '20, explained it best: "Fordham University's Ubuntu program takes its name from the South African humanist philosophy that holds as its central tenet that a person is a person through other persons. In other words, you are who you are because of your interaction with the community around you; if the community thrives then you will thrive."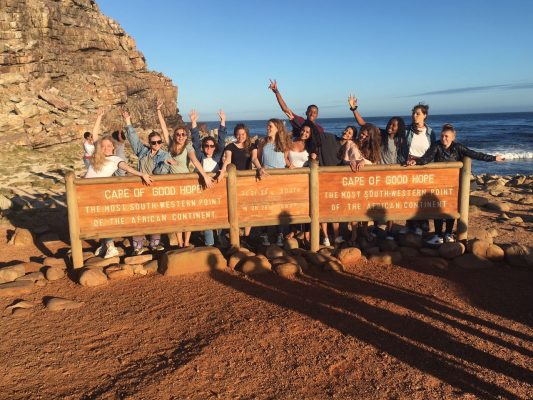 I chose to study at Fordham Lincoln Center because I wanted something other than the traditional college experience, and I continued that trend by deciding to study abroad in South Africa. Here, I have realized just how privileged I am even just to have gone to school in the United States. Even in the poorest and worst of schools in the U.S., there are indoor bathroom facilities. Those kinds of necessities are not a given here and it has humbled me to travel and experience life beyond what I am used to.
Luckily for me and the other 10 Fordham students living here in Pretoria, we are only halfway through our time here. The 11 of us come from all sorts of different backgrounds: different countries, states and campuses, but the one thing we all share is our dedication to helping the people we have met while here. I am forever grateful to Fordham for providing me with this opportunity to have not only New York as my campus, but South Africa as well.
If you are interested in donating to Fordham University's Ubuntu community project, go to the program's GiveCampus page.