Ailey Students are Raising the Barre
At Fordham Lincoln Center, there are a wide variety of majors to choose from. All will lead to heavy workloads at times, but the hope is that you are doing what you love, so the work becomes manageable. For students completing a BFA in dance through the partnership between Fordham College at Lincoln Center (FCLC) and the Ailey School, it would be impossible to even think about committing to the program if they didn't love what they did.
While a majority of Fordham's students avoid registering for classes that meet at 8:30 a.m., this luxury is not possible for the Ailey/Fordham BFA students. To balance the academics required by Fordham with the necessary Ailey classes, dance majors inevitably end up setting their alarms for early classes most days of the week. Isabel Wallace-Green, FCLC '19, usually starts her day with an 8:30 a.m. academic. This semester, it's Latin. Others, like Sarah Grace Houston, FCLC '20, wake up and head straight to Ailey for an 8:30 a.m. ballet class.
This full schedule can seem overwhelming at first, but the dancers get used to it quickly. Maya Addie, FCLC '21, is a freshman in the program. "Everyone at Fordham and Ailey were very helpful if I had any questions and I also had 30 other BFA classmates that were in the same boat as me and understand how difficult this transition can be sometimes." Now, less than a year in, she feels "like a pro" and has her schedule memorized.
To stay on top of deadlines and the demands of their schedule, practically everyone in the program relies on an organized planner. Shaina McGregor, FCLC '18, said that for her, "the key to balancing dance and academics is time management. Planners and to-do lists are a necessity in my survival because they keep me organized and focused." Houston agrees. "You'll never see me without my Bluetooth headphones, my planner and at least one book in my bag," she said.
The planners are needed for both their dance schedules at Ailey and the course load from Fordham, especially for those with an academic major or minor on top of the dance major. McGregor is currently taking her last course as a New Media and Digital Design minor, and said that in the past four years, she has learned that "procrastination only brings exhaustion and stress," and that "it is always better to be proactive."
Houston is working to complete a joint major in Mathematics and Computer and Information Science. Her planner keeps her on top of things. "I make sure to manage my homework around classes, breaks and any rehearsals I have. There's nothing worse than having to work on insane multivariable calculus problems at 2:45 a.m. because you weren't proactive enough to work during the one break you get a day," Houston said.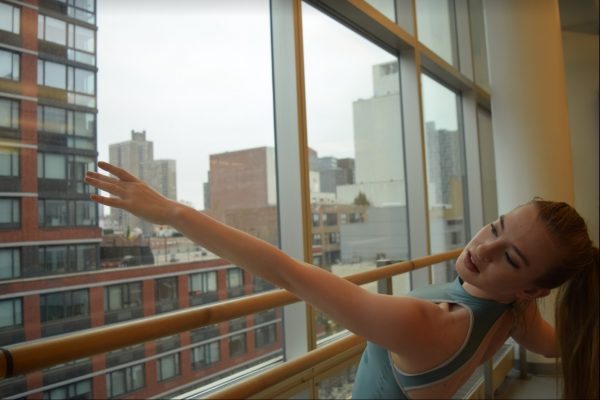 Not only do these schedules require diligent planning, they also make it difficult for the dancers to have free time — even for lunch. When you're waking up before 8 a.m., running back and forth from Ailey on 55th Street to Fordham on 60th all day and starting homework in your room after the sun has already set, organization is imperative. The dancers have their days planned down to the minute. Houston explained her morning routine and how she gets as much sleep as possible while still getting her work done and making it to all her classes. "I love to sleep but I love getting to Ailey with enough time to warm up, so that means I'm eating oatmeal while doing my hair and makeup most days!" Wallace-Green has figured out what works for her. "I'll have a 40 minute lunch break, which I spend sitting at Ailey chatting with friends. I make a sandwich in the mornings and pack an energy bar and a piece of fruit to get me through the day."
Though their days are hectic, it is worth it in the end. McGregor's days are "jam-packed with dance classes and rehearsals," but she loves it. "Each day consists of devoting myself to my craft and deepening myself as an artist … Dancing is rewarding because I wake up every day despite my fatigue and I get the opportunity to do something that I love, even when it drives me crazy, I feel the satisfaction of working towards something that I deeply care about," she said.
Addie noted that as dancers, they face constant rejection due to the audition-process that comes with finding a job, but that it pays off. "When you finally book a job it is so rewarding … All of the blood and tears from long rehearsals and hours of training each week were worth it."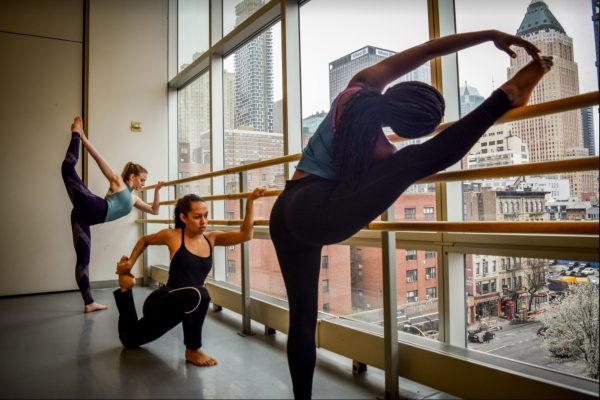 The other dancers share similar sentiments. Wallace-Green said, "There always exists some self-doubt," but that "at the same time, that's the excitement of it all — the reason I wake up and do this every day. Each day I make strides towards achieving my dream of dancing professionally, which is such a gift. I also love the feeling of performing — to touch an audience is definitely a huge reward of the field."
Houston shared, "Day in and day out you have to stand in front of a mirror and pick out everything that's wrong with yourself. And sometimes that can get immensely depressing but the thing that always keeps me going is the work." She knows that as much as the schedules and both the physical and mental exhaustion are taxing, "there's nothing like the feeling when all the puzzle pieces come together and you finally nail that turn or you finally perform that piece for an audience, and it's incredible. It makes it worth it and it makes me want to keep going on this career path, no matter how many times I hear 'your foot isn't pointed enough!'"