Festive Pinterest Crafts That Will Spook Your Roommates
Spooky season is officially upon us! Although group costume organization and candy-fueled frenzies are undeniably enjoyable, the best part about Halloween is decorating your living space to get in the spirit. Living in New York is expensive, and the budget of a college student leaves little room for expenditures on festive room décor. Luckily, Pinterest has a plethora of crafts that are not only affordable but incredibly goof-proof (which is especially helpful for those prone to attempting and failing pins they find). Here are some of the easiest and "spookiest" crafts you can do to spruce things up in your dorm.
Bat Wall Decorations
Give some life to your room, or signs of the afterlife, with simple paper bats on your wall!  All you need is some black construction paper/cardstock/poster board, a pair of scissors, tape and a bat outline template, which you can easily find with a simple Google search. Fold the black paper in half and place the bat template against the crease. Cut around the body (you can trace the outline on paper, but this is not necessary if you cut carefully). Once you finish cutting, unfold the bat and attach some tape to the back and hang on the wall.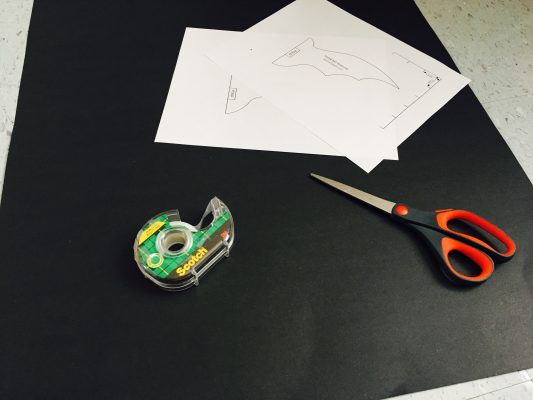 Body Tape Outline
To really turn some heads, grab some masking tape and scissors and create a body tape outline on your tiled floor. Either trace a roommate or build it from your anatomy knowledge after binge-watching "CSI" and "Law and Order," and violà! You can even go the extra mile with some cheap "Caution!" tape online or in the Halloween section of a drugstore.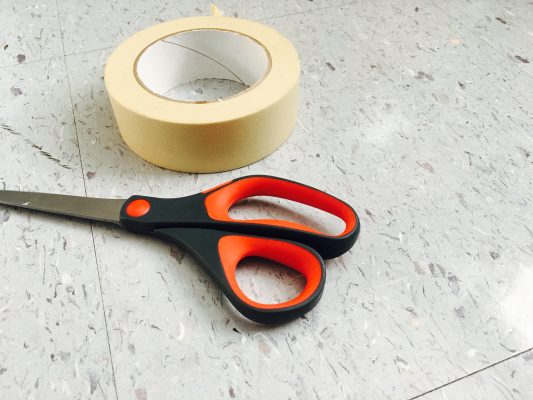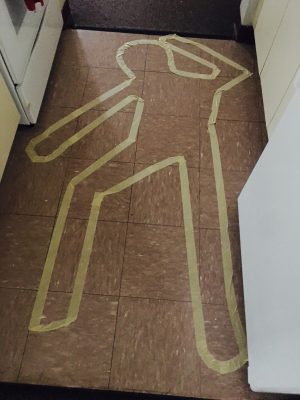 Rice Krispies Ghosts
While it is not an actual piece of room décor, take a break from Pinterest-ing or schoolwork and enjoy a seasonal treat made of Rice Krispies, chocolate chips and vanilla frosting. The Pinterest article calls for white chocolate melting wafers, but they can be difficult to find, and icing gives the same effect with a sweeter taste. Then, flatten the treats, round out the top, and arch the bottom to shape them into ghosts. Ice the treats and add two chocolate chips for eyes. Allow the icing to harden a bit to make eating them easier by setting them in the fridge for about an hour.  Share with your roommates, or eat them yourself!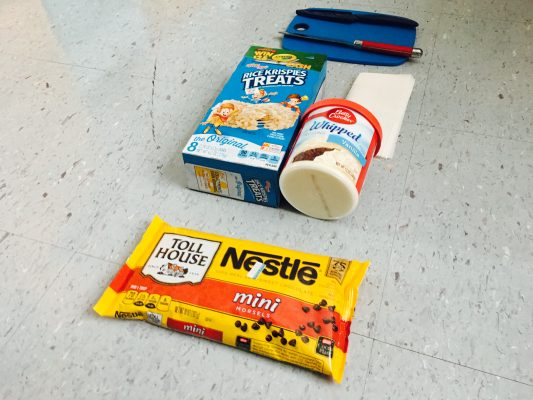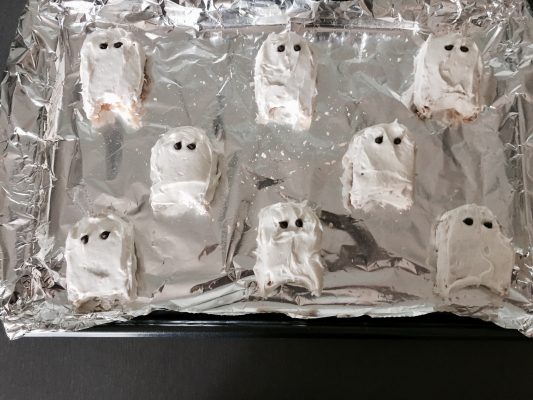 Trash Bag Spider Web
Of all the crafts listed, this is the most difficult, but as long as you take it slow you should be able to make this successfully. Take a large black garbage bag and some scissors and begin by folding the top right corner even to the bottom of the bag and trim off the excess on the side.  Fold twice into a triangle and once more to make a cone shape and trim the bottom into a semicircle. Draw blocky lines with a Sharpie marker and tape the open edge down to make it easier to cut the webbed design. Follow the tracings with your scissor and remove the tape when complete. Unfold and hang up your final creation!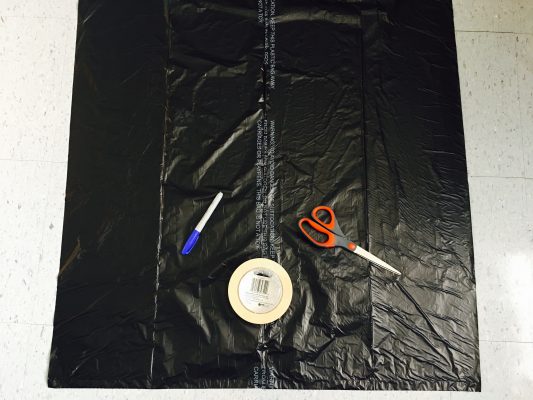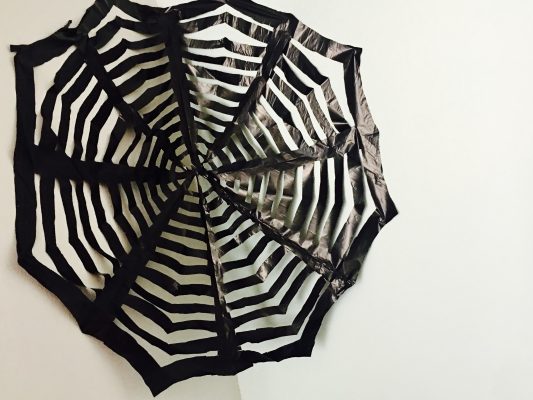 And of course, the creativity doesn't have to end here. Pinterest has fun Halloween ideas for all skill and budgetary levels, so craft to your heart's content with imaginative tutorials (or come up with your own ideas)! Have a spooky and safe Halloween!