Faculty to Vote on Unionization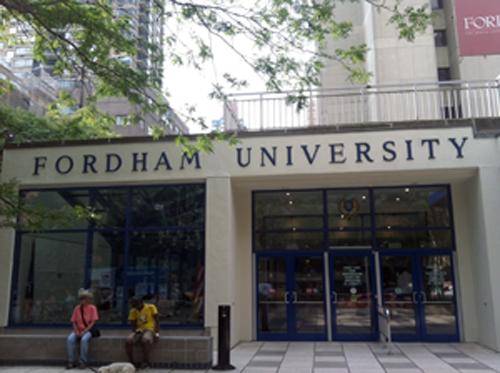 A mail ballot election to determine whether or not to unionize most adjunct and full-time, non tenure track faculty is underway, according to a university-wide email sent by Rev. Joseph M. McShane, S.J., President of Fordham University, on September 27.
The election, set to "likely" take place in October 2017, will include all adjunct faculty, as well as all full-time non-tenured track faculty (FT-NTT). Those ineligible to vote are faculty who teach both graduate and undergraduate classes and the Graduate School of Education, visiting professors of all ranks, artists or writers in residence, research fellows, adjunct faculty who only teach online courses or "non-credit bearing courses," and adjuncts who also serve as administrators for the university. The Law School faculty will not be voting in the election.
The 850 eligible voters will be made up of around 700 adjunct and 150 FT-NTT faculty members, including faculty that were employed during Spring 2017 or who are currently teaching for the university, according to McShane.
The decision comes after "a summer of intense negotiations" between the university and the Service Employees International Union (SEIU), as well as several months of conflict between the administration and adjunct faculty in the previous semester.  Unofficial organization, Fordham Faculty United (FFU) pushed to unionize through a public campaign in the spring, withdrawing their SEIU petition with the National Labor Relations Board after Fordham's legal representation opposed it.
On April 8, FFU held a protest at the Spring Preview , a showcase of Fordham University to prospective students, and led a group of supporters through the Atrium during a commuter luncheon. They vacated the room shortly after, leaving through the exit doors, setting off the alarms for the next few minutes. A New York City Police Department officer met with Public Safety, but left after the crowd dispersed.
On May 19, McShane announced in a public statement that the university would not object to the decision to unionize, but cautioned that there would be a literal "cost" to the decision. He concluded the email assuring that he was "sensitive" to the concerns raised by the Fordham community and "deeply appreciates" those who reached out.
The National Labor Relations Board (NLRB) will supervise the election over a two week voting period. SEIU has to receive a simply majority of the votes in order to unionize, and if the group wins the election, negotiations between the University and the union will begin in order to decide on two collective bargaining agreements.
McShane also stressed that Fordham will remain neutral during the election, and that the university "strongly encourages everyone eligible to vote in this election to do so."