P.S. Art 2017: A Glimpse Into New York City Students' Creative Genius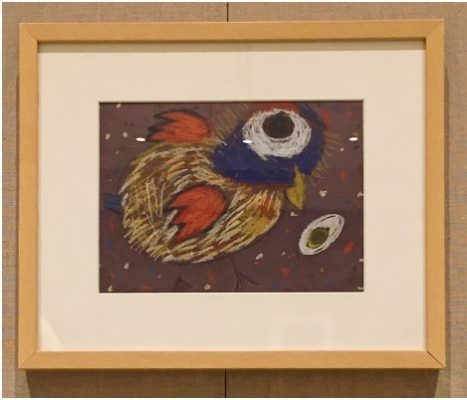 If you've ever wandered through the Metropolitan Museum of Art (MET), you'll know that it's humanly impossible to explore every single art-filled corridor in one visit. However, if you find yourself there between now and October 29, make sure to pay a visit to the "P.S. Art 2017" exhibit, which is tucked safely away on the ground floor.
This exhibit is completely distinct each year, as it is comprised of original artwork created by current students ranging from prekindergarten to 12th grade who belong to the New York Public School System. The students come from diverse cultural, socioeconomic, and geographical backgrounds, which ultimately informs their creative processes and their relationships with art.
The selection process for this exhibit is rigorous, beginning with a panel of arts specialists belonging to the Department of Education and Studio in a School choosing 393 semifinalists from a total of 1,050 submissions. Next, a jury consisting of members of the New York City arts community, which includes staff of The MET, choose the final pieces to be exhibited. It is clear upon viewing the exhibit that each piece is selected not only for its visual appeal, but also because it demonstrates each student's ability to present their unique sense of imagination and attention to detail.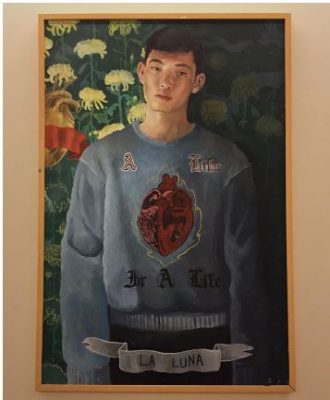 There is something to be said, too, about the organization of the exhibit. It is largely structured so that walking in, you are confronted with various brightly colored pieces (many of which incorporate multiple mediums as well as collage techniques) created by young students. The artwork overflows with vivacious energy and excitement. There is a recurring theme, too, of a desire for viewers to genuinely enjoy the work. In many of the small descriptions that accompany each piece, the different artists voice how fulfilled art makes them feel and how they hope that audiences will experience something similar when appreciating their work. Their wording is simple and to the point, as children often are, but it attributes a personal touch to their work that you would not necessarily get from just observing their broad strokes and expressionistic depictions of cityscapes and people.
As you move along, the art evolves with the progression of the artists' age. Where the main hall is teeming with lively self-portraits and landscapes, the art-filled corridor in the back offers more realism and a different kind of emotional intensity. The art in this section is primarily created by high school students, who speak of finding inspiration in the instruction of their dedicated art teachers.
However, possibly more poignant than the gratitude these artists have for their mentors are the themes that they portray in their art. Whereas the art created by younger students is primarily concerned with imparting happiness on the viewer, the older students utilize their art for statements on social issues. Their approaches to issues such as race and the creative difficulties artists face, however, tend to be celebratory. Pieces such as "In a Nutshell" created by 12th grader Cyra Cupid, reimagine the way minorities are often portrayed in art. Cupid and many of her peers who seek to challenge normative beauty standards do so in a physically and emotionally beautiful way.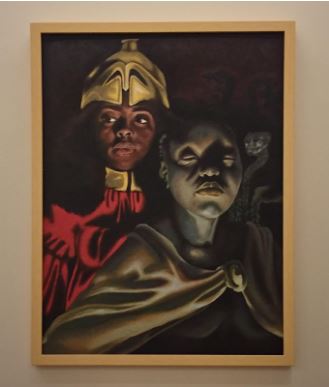 Artists that contribute to "P.S. Art 2017" are gifted in their ability to evoke a wide array of emotions from their audiences. Furthermore, this exhibit successfully walks you through childhood and into adolescence. It makes you nostalgic for a time of youthful optimism and joy, but it also reminds you of how important and formative knowledge and personal experiences are.
So if you find yourself at a loss for where to start or end your day at the MET, I highly recommend you walk down the short flight of stairs down to the ground floor to see "P.S. Art 2017". I guarantee you will walk out feeling utterly inspired.