$200,000 Education Has Students Asking, "Where are the Perks?"
Published: November 5, 2009
Imagine going back to your dorm after a long day of classes. You know you have to pull an all-nighter to finish an important paper, but, luckily, Starbucks happens to be right down the hall, and it's open until 1 a.m.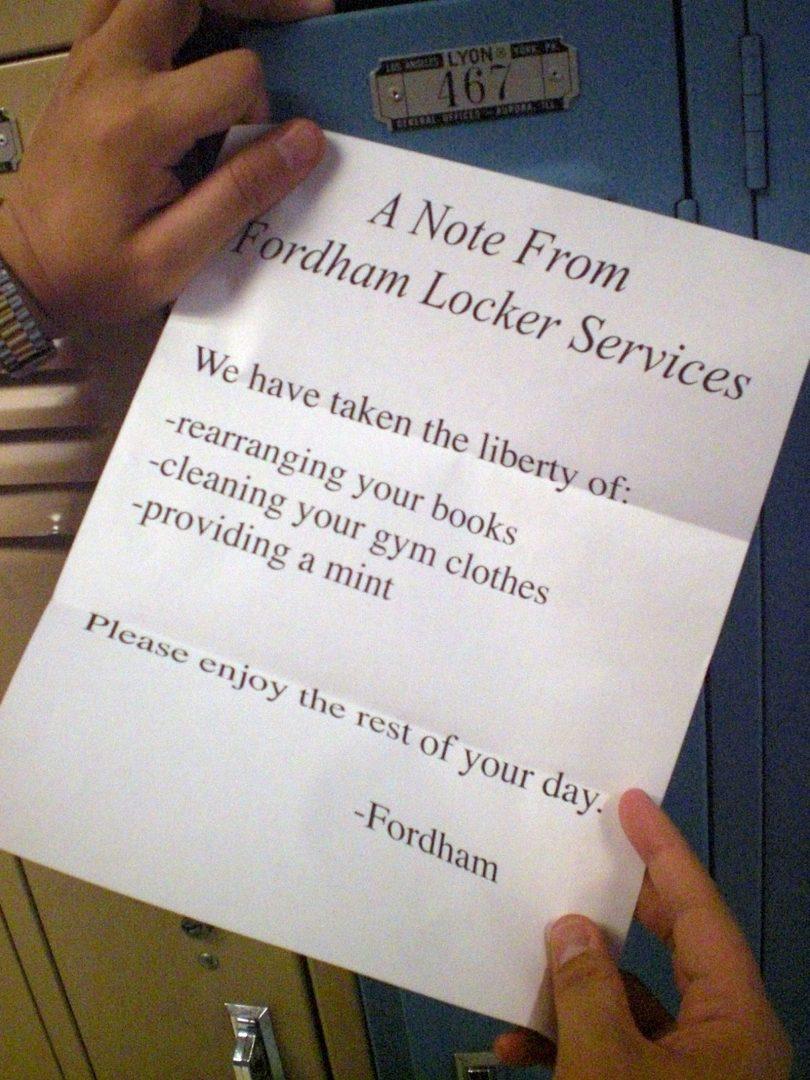 Concerned about the unhealthy food you've been eating? You're more than welcome to take a swim in the Olympic-size swimming pool or take a free total body fitness class in the student lounge.
It might sound like a college dream world, but students at colleges across the nation enjoy bonuses like these everyday. By offering these perks, colleges hope to lure in prospective students, as well as provide them with an enhanced educational experience.
It's no surprise that colleges are starting to fall onto the perk bandwagon, as the increased costs of a college education combined with the current economic crisis places a serious burden upon students pursuing a higher education. Under these circumstances, students are demanding more for their money. Now, colleges and universities find themselves competing for prospective students' attention, which has resulted in the institutions not only being places that foster higher learning, but that are also able to provide an easier and more comfortable college experience for students.
So what exactly are these other students getting that we aren't?
Students at universities such as Penn State and Cornell have access to Napster, which is covered by tuition costs. Normal subscription rates are $10 per month.
Students who attend Davidson, a liberal arts college in North Carolina, don't ever have to worry about dirty laundry; the college does it for them. Free laundry service is a perk their students enjoy.
NYU offers Broadway and Off-Broadway tickets for up to 75 percent off their face values and can occasionally get their students into theaters for free. St. John's University, Seton Hall, and Villanova provide laptops for incoming freshmen.
Since Fordham College at Lincoln Center (FCLC) is located in the heart of Manhattan, we already have a Starbucks and 24-hour food options at our fingertips. But students still believe some improvements can be made to better their learning and dorming experiences.
Student requests ranged from free printing and vending machines in the dorms to more financial aid and Career Services counselors.
"I have a full schedule this semester and have to balance classes and a job," said Jennifer Lane, FCLC '12. "It would be so convenient to have food and coffee available to dorming students who may have to stay up late finishing papers or studying for tests. I've had to pull all-nighters before and good coffee would be nice."
"My friends at St. John's University were given laptops as freshmen," said Lauren Black, FCLC '12. "I think Fordham students should receive laptops because it would make our experience so much easier. As a student who has many club and class responsibilities, a laptop would keep my class work organized."
"I agree with the free laptops," said Saverio Sportella, FCLC '11. "I had no idea St. John's did that."
Students also noted dorm costs as an area in which incentives may be made to increase students' interest in FCLC.
"My commute is about one hour long but dorming is just not affordable," said Black. "I'd need more financial aid to do that."
"It would be nice to dorm," said Heather Houlton, FCLC '11. "I just had to go with the cheaper option, which was an apartment about 10 blocks from the school, because my student loans just keep piling up. Maybe it would be easier for people like me to dorm if Fordham began to increase financial aid for involved students whose grades are good."
"I'd like to have free printing and color printing for pictures," said Tanya Plutova, FCLC '12. "If that isn't possible, I wouldn't mind paying a flat fee for printing at the beginning of the year. While Fordham's library always has available computers, printing costs and the lack of color printing becomes very annoying."
Other students feel that increased services for students would be extremely helpful and aid in their educational experience.
"Sometimes it's difficult to schedule an appointment [at the career center] because slots fill up very quickly," said Emily Polcari, FCLC '10. "I balance a job, commute and school work, and I am so grateful for the advice I received from Fordham Career Services. However, I think it would be helpful if students were steered toward the center and if it provided more personalized services. Maybe Fordham can get another counselor to help students, especially because an internship or job experience is so important in today's world."
"I feel like it would be so much easier for me to participate in school events if Fordham had [extra] rooms for commuting students who participate in school events that end late," said Veronica Kohl, FCLC '11.
While FCLC students are appreciative of the opportunity to receive a quality education, they still expressed the desire for small improvements to make enhance their experiences.
"I really value my Fordham education, but students today can choose among so many good colleges," Kohl said. "I just want to know that Fordham values its students' well-beings."