Irving Penn Arrives at the MET
Going through the MET is always a challenge.  What to see, what to skip—and how to fit it all into a few hours.  But until July 30, or until you leave the city, put Irving Penn: Centennial on your shortlist.
The exhibit is a curated collection of Penn's photography over the course of his career, which spans more than 60 years.  If you aren't familiar with Penn, you're certain to be surprised about the range of his work.  He jumps from genre to genre, subject to subject, never losing the amount of nuance and thoughtful composition of his photos.
Penn began taking photographs in the early 1900s, shooting on a Rolleiflex film camera. His early work showcases subject matter evocative of Depression era photography, which he shot in a documentary style.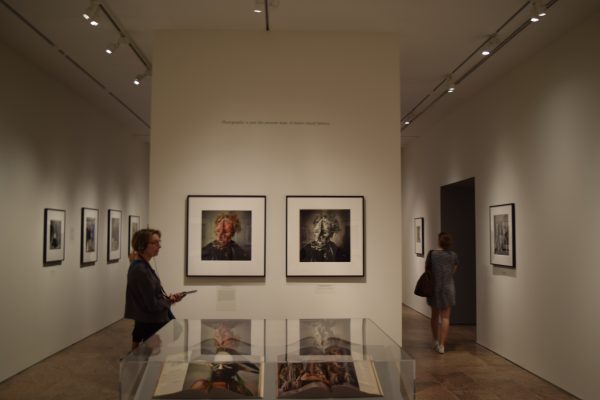 But you wouldn't know this walking into the exhibit.  The work Penn is most famous for, and the work you first see as you plunge into the exhibit, is his photography for Vogue, where he worked for 6 decades.  These photos transcend commercialism to become art.  His portraits, which feature other prominent artists such as Stravinsky, Capote, Dali and Picasso, are done in bold black and white—tastefully dramatic.  They call Old Hollywood to mind: sophisticated and elegant, with plenty of style.  Penn wanted each these photos to pack a punch.  He didn't want his reader to be able to turn the page, and you certainly can't help but linger to gaze at each photograph in the Met.
The first room in the exhibit also includes a sampling of Penn's still lives, which he composed using a plain background and simple, urban materials.
As you move through the showcase, Penn's subject matter changes drastically.  There's a whole room dedicated to his close-ups of cigarettes, an exploration in turning discarded, everyday objects we see on the street into art.  Interestingly, although Penn personally despised smoking, much of his work contains cigarettes.  Another room features his work with the human figure: photographs of women's hips, breasts, and vaginas hang on the walls, reeking with sensuality.
The second half of the exhibit is dedicated to Penn's work abroad.  If you were walking through the exhibit as a first-time spectator of Penn's photography, it would be easy to label him as a non-inclusive artist.  However, this part of the exhibit would prove you wrong.  During his time serving in World War II, Penn's travels in Italy and India inspired him to photograph people living in locations worldwide.  In these later rooms, you can see his work in Cuzco, New Guinea, Dahomey (present-day Benin) and Morocco.  Cuzco was the beginning of his work abroad, and there he shot everyday locals in their surroundings.  In New Guinea, he took portraits featuring the subjects wearing traditional head dresses against plain backgrounds.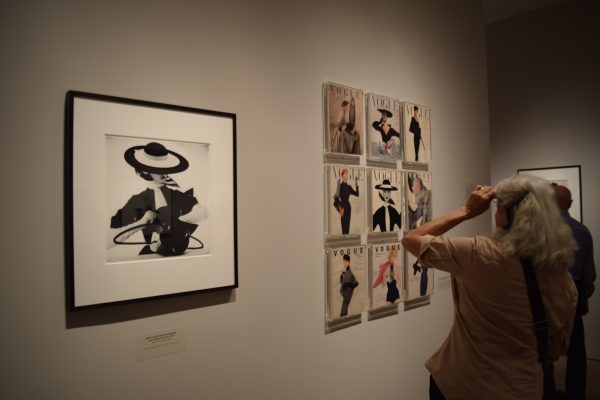 One of his New Guinean compositions, "Man with Pink Face," is on display for the first time in color.  Penn's work was almost always black and white, and this trial print in vibrant color has never before been shown.
In the final rooms of the show you can see Penn's Dahomey-based photographs, accentuating exposed and painted bodies, standing in stark contrast to the completely covered women he shot in Morocco.
It is impossible to delve into the depth and breadth of Penn's photography by reading a short article on the subject, so for a suggested student price of $12, make sure you take a walk to the East Side to experience a stunning, comprehensive collection of this iconic 19th century artist's work.