Songs Written By Women For Women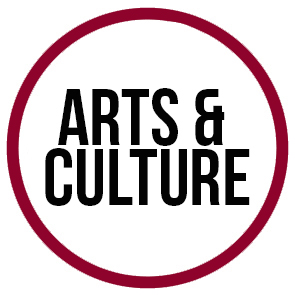 In honor of Women's History Month, here is a list of 12 songs to listen to when the patriarchy has 9you down:
1 "Girl on Fire" Alicia Keys
Honored with the NAACP Image Award for Outstanding Music Video, "Girl on Fire" conveys a powerful message to girls and women everywhere: no matter what we think of ourselves or how hard life becomes, we must amaze the world with our lack of limitations.  Alicia Keys recently performed this song at the Women's March on Washington. Building an image that focuses on redefining society's view on beauty, Keys has been going makeup-free for almost a year.
2 "Born This Way" Lady Gaga
Inspiring the Born This Way Foundation—meant to empower youth and inspire bravery—Lady Gaga's "Born This Way" tells her fans to not apologize for who they are; they need to love and accept the qualities that make them unique.
3 "Run the World" Beyoncé
Self-explanatory in the name, "Run the World" has been nominated five times for multiple awards. Other than declaring that girls do in fact run the world, one lyric in Beyoncé's song has changed the way society views pregnant women in the workplace: pregnancy does not prevent women from getting their work done.
4 "Confident" Demi Lovato
Demi Lovato's "Confident" encourages women to take control of their lives, and to not let anyone—especially men—hold them back or make them feel insecure.  An active philanthropist, Lovato is vocal on issues like eating disorders, depression, self-harm and bullying. "Confident" is even more inspiring after learning about Lovato's personal struggles with overcoming depression and bulimia.
5 "Me Too" Meghan Trainor
One of the more lighthearted songs on this list, Meghan Trainor's "Me Too" shows women that from the second they wake up, they should be thankful for the life they have been given and to love the skin they're in.  Partnered with FullBeauty Brands, Trainor creates clothing for women of different body types, practicing what she's preaching to her audience.
6"Stronger" Kelly Clarkson
Kelly Clarkson's "Stronger" sends women the message that they can have moments of weakness and are allowed to feel pain, but to reassure them that this pain will not last forever—they will come out the other side stronger than ever before. An active philanthropist, Clarkson does a lot of charity work for children in Africa.
7 "Fight Song" Rachel Platten
Rachel Platten's "Fight Song" sends a powerful message to the women listening. No matter what you are fighting—getting through a family loss, a fight with a friend, or simply getting through the semester—this song is guaranteed to give you some strength when you feel like you have none left.
8 "Firework" Katy Perry
Whenever you're feeling "like a plastic bag, drifting through the wind, wanting to start again," this is the song to listen to.  An LGBT rights activist, Katy Perry's "Firework" sends the message that no matter how hopeless a situation may seem, you can overcome anything.
9 "Beautiful" Christina Aguilera
A bit of a throwback, Christina Aguilera's "Beautiful" was definitely on everyone's playlist in 2002 when they were feeling down.  Starting off the song with the singular "I am beautiful" and then ending the song with the plural "we are beautiful," Aguilera unified us all regardless of our different appearances and experiences, creating one big beautiful community.
10 "A Woman's Worth" Alicia Keys
Alicia Keys had to be on this list twice due to the endless empowering messages behind her songs. Launching her career, "A Woman's Worth" reminds women that they should not allow men push them around or treat them poorly.  Women should know who they deserve and will eventually find men – on their own terms – that they know will treat them right.
11 "I'm Coming Out" Diana Ross
Sung by the Queen of Motown, "I'm Coming Out" has most recently been regarded as an anthem for the LGBT community.  Whether this was Ross' true intention behind the song, it is not limited to inspiring only women to not hold anything back and to show pride in their true selves.
12 "Respect" Aretha Franklin
The "Queen of Soul" and an inspiration for most current black American singers, Aretha Franklin won a Grammy for Best Female R&B Vocal Performance for "Respect."  In this song, Franklin declares she has everything a man could possibly want in a woman, and is asking for his respect.  If Aretha Franklin—a recipient of multiple honorary degrees and an awardee for the Presidential Medal of Freedom in 2005—can't get any respect from a man, no one can.
Happy Women's History Month, Fordham College at Lincoln Center!