Lady Gaga's "Joanne" Hits the Charts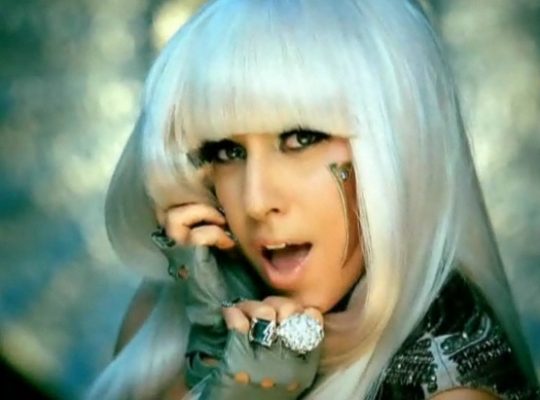 "Just Dance." "Poker Face." "Bad Romance." "Born This Way." You know the songs, you know the hooks, but do you know the woman behind them? This is the overarching theme of Lady Gaga's newest album, "Joanne," a production which is much less a compilation of emotions but rather, a journey to revelation. I've been a "Little Monster" since I was 11 years old, with Mother Monster's music acting as a soundtrack for my pre-teen, adolescence and young adult years. Needless to say, this Little Monster was very excited for the release of "Joanne" (there were tears), but I am even more excited to share the genius of Ms. Gaga (born Stefani Joanne Angelina Germanotta) with those who have not yet tuned in.
My first impression of "Joanne": this is not like anything we have heard from Gaga before. The album comes off the heels of Gaga's resurrection from her disappointing third album, "ARTPOP," remembered by critics and fans (including yours truly) as Mother Monster's misstep. Since then, Gaga has released a Grammy award-winning album with her idol and friend, Tony Bennett, performed award show tributes for "The Sound of Music" and David Bowie, was nominated for an Oscar, rocked the National Anthem at Super Bowl 50 (which helped her score the halftime show next February) and, of course, starred as the blood-thirsty "The Countess" on "American Horror Story: Hotel." For all of those accomplishments, "Joanne" finds Gaga at her most humble and certainly her most vulnerable. The album is named for Gaga's own namesake, her aunt Joanne Germanotta, who died at age 19 from Lupus. Gaga seeks to do what her aunt could not: tell her own story. Gaga's sultry voice treads along the edge of Stevie Nicks territory on the title track, in a touching tribute to her guardian angel. Clearly drawing from inspirations from both her professional and personal lives, Gaga's "Joanne" is certainly just that– a tribute.
The genre of the album isn't as defined as the rock-influenced "Born This Way" or experimentally-driven "ARTPOP," so I find it best to define the genre as "Gaga." Her vocal prowess is present on every track, but especially those which are more subdued in nature. "Million Reasons" may reflect Gaga's previous ballads, particularly "ARTPOP"'s "Dope," but provides minimal production to allow her confident vocals to take hold. Given her recent breakup with fiancée Taylor Kinney, this track has the gusto to deliver good vibes to one listener and hysterical tears to the next
The lead single, "Perfect Illusion," is not my favorite Gaga song, nor is it my favorite song off the album, but it serves a purpose. Gaga built her career on a predominantly LGBTQ+ fanbase, and this is certainly the type of song you want to blast at the club. Mark Ronson's magic touch is evident here, as the master behind "Uptown Funk" and Amy Winehouse's "Valerie" has given fans another killer dance song to jam out to. The closest thing to a lead single in terms of readiness for both mainstream radio and a night in the East Village is "A-YO," an early favorite of mine. This track illustrates Lady Gaga's ability to rock a pop song, with just a tint of country, and maybe even score a few new fans in the process. Country is a new genre for Gaga, who pulls a reverse-Taylor Swift with a number of the songs on Joanne, and it's a welcome change. "Sinner's Prayer" is another track where cowgirl Gaga is present, but the real driving element of the song is her commanding, perfectly-broken vocals.
"Joanne" is certainly a tribute, so expect to hear a few blasts from Gaga's past throughout the album. "Dancin' in Circles," a masterpiece with strong innuendos and overtones, is almost as addictive as Gaga's "Alejandro" and is a clear front-runner for best song on the album. "Come to Mama" sounds like a doo-wop track reminiscent of the 1960s, but also echoes the instrumental presence of "Speechless," an earlier Gaga piece from her "The Fame Monster" era. Lastly, "Hey Girl" finds Florence Welch joining the likes of Beyoncé, R. Kelly and Mr. Bennett as one of Gaga's obligatory collaborators. The song is quite good and sounds like a live performance from Gaga's pal Elton John, but I'm not sure what it's doing on this record. Gaga does perfectly fine solo and although I'm a big fan of Florence (with or without her machine), it's unclear how the song advances the goals of the album.
As for the best track on the album, there are a few contenders for me. "Dancin' in Circles" has Gaga's lovable hook and may become a sleeper hit in the future, but Ms. Germanotta's voice truly shines through on the ballads. "Grigio Girls" is only housed on deluxe editions of "Joanne," but it's my personal favorite on the record and may be one of the most touching songs in Gaga's entire catalog. Paying tribute to her close friend who is currently fighting breast cancer, you can hear the tones of heartbreak under the catchy chorus. And if you weren't crying already, listen to "Angel Down," the songwriter's tribute to Trayvon Martin and the #BlackLivesMatter movement. As I write these words, I can feel a lump in my throat from fighting the tears guided by the beautiful production. While the chords reckon back to Lana Del Rey's "Video Games," it has the emotional command of Mariah Carey and Boyz II Men's "One Sweet Day." It is a song of healing and is undoubtedly the singular anthem of loss and reconciliation in Gaga's catalog.
So, the verdict on "Joanne"? It is a gritty and unapologetic look at one of American pop culture's most intriguing figures. It is not perfect, but neither is its leading lady. "Joanne" may not be Gaga's signature work, but one thing is clear: it is her story.