Former Fordham Broadcaster Recognized with Award for College Sports Broadcasters
Continuing the Tradition of Success at WFUV, Justin Shackil Named a Finalist for Jim Nantz Award
Published: August 27, 2009
For students seeking to enter the field of sports broadcasting, Fordham's tradition of producing nationally-recognized legends and local authorities offers both a legacy to aspire to and a source of guidance. For Justin Shackil, FCRH '09, a former sportscaster for Fordham radio station WFUV, that guidance came from New Jersey Nets broadcaster Chris Carrino. "Some people just like to broadcast," he told Shackil. "Not only sportscasting or news; some people just like to tell a story."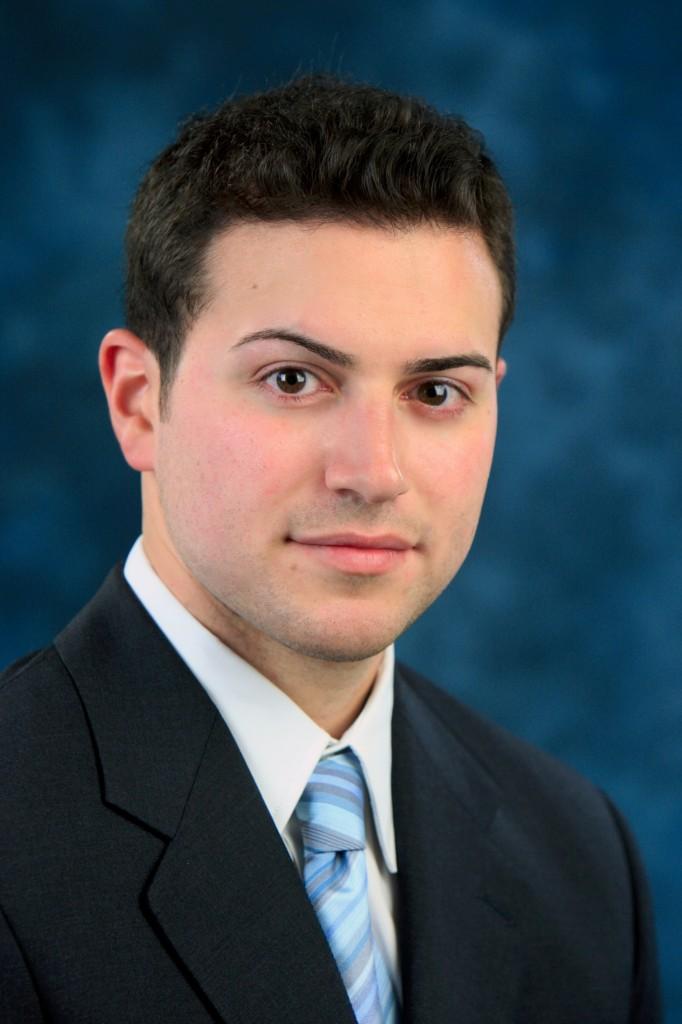 Shackil's ability to tell a story while behind the microphone covering Fordham sports propelled the New Jersey native to be first runner up for the Jim Nantz award, presented annually to the nation's best collegiate sports broadcaster.
"It's really a treat," Shackil said of the award, named the for legendary CBS sports broadcaster. "It speaks for what my colleagues and I at WFUV have worked for."
Shackil's talent, diversity and passion for broadcasting made him a standout at the revered WFUV.
"I tried to do as much as possible," Shackil said of his career on the Fordham airwaves. "I spent as much time in the studio as I did in my apartment."
As both a reporter and a play-by-play man, Shackil covered football, basketball and baseball in addition to hosting WFUV's One-on-One, the longest-running sports talk program in New York City. And while Shackil worked in many different facets of sportscasting while at Fordham, he does not hesitate to name play-by-play as his forte.
"Find me another way of reporting that is immediate as play-by-play," Shackil said. "It is the hardest form of broadcasting, period."
Bob Ahrens, sports producer for WFUV, said Shackil's versatility is a product first and foremost of his knowledge of each sport he covered.
"To be a successful broadcaster, you need to know the sport, you have to like the sport and then you need the command of the language to paint a word picture for the listener," Ahrens said.
In his career at Fordham, Shackil had the thrill of reporting on some of Fordham sport's best moments of the past four years, like the football team's 2007 capturing of the Patriot League title. The moment he most cherishes though, is the 2009 baseball game between Fordham and Williams College, which marked the 150th anniversary of both schools' baseball programs. Shackil called the game "a moment I'll never forget."
Throughout his entire career behind the microphone at Fordham, Shackil kept in mind the school's legacy in sports broadcasting.  "You come in [to Fordham] and you're hit with the history," Shackil said. "It starts with Vin Scully up to so many local big names. But they all keep Fordham close to their hearts. We're taught the legacy because it's there for our reach."
The connection between budding WFUV reporters and Fordham alumni has afforded Shackil confidence to cover any event. Chosen by XM Radio to report from Yankees and Mets games in 2007, he knew he was prepared.
"Older [media members] looked at our faces and knew we were novices," he said. "But I didn't feel like a little fish in a big pond. At any night in any major league locker room, I guarantee there are at least two Fordham alumni working there."
Said Bob Ahrens, "Even though they [WFUV reporters] are college students, we train them professionally. They get real life experience with local media."
Though Shackil excelled in sportscasting while at Fordham, true to Carino's advice, the recent graduate can tell a compelling story no matter what subject he's covering. Last year, Shackil was named a finalist in MTVU's search for a college correspondent to report on Academy Awards live from Hollywood. Shackil, and Fordham classmate Garry Van Genderen, traveled to Los Angeles to cover the pre-Oscar events. Entertainment reporting was a field Shackil had little experience in, but his quick success came as a shock.
"Suddenly branching out like that scared me to no end," he said. "It was a revelation. I was set on sports broadcasting but I also wanted to explore new things."
Despite his success in entertainment reporting, Shackil will return to sportscasting later this summer, working as a studio coordinator for television coverage of the U.S. Open tennis tournament in Queens. Once again, Shackil will rely on his natural broadcasting ability to prevail.
"I don't have any experience covering tennis," he said. "But I know the sport well. It'll be a neat opportunity."