Fordham Freshmen Look to Excel in Athletics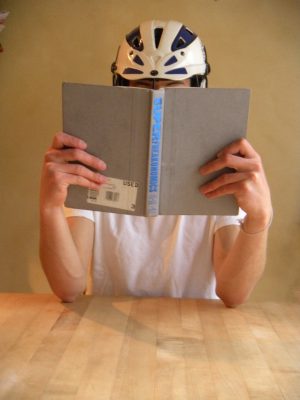 Transitioning from high school to college is tough for everyone, but is especially hard for student-athletes considering the workload one has to balance. Freshmen student-athletes at the collegiate level usually spend the summer after high school taking a few courses and focusing on conditioning workouts in order to ensure a fruitful academic year as well as a productive season.
Jon Björnson is a Fordham College Lincoln Center (FCLC) '20 student-athlete. Björnson is a rugby player and intends to double major in international studies and photography. His interest in rugby stems from his high school days as he played rugby while he was attending St. Joseph's Preparatory School in Philadelphia. He plays the position of an 8-man and flanker. When asked why he chose FCLC as opposed to Fordham College at Rose Hill (FCRH), he responded that he enjoys the city vibe and its people. Björnson added that he also is fascinated by the beautiful cityscape of Manhattan. As a photography major, that's a huge advantage.
Björnson hopes he can translate his passion of rugby into success for the Fordham club rugby team. Björnson said, "It's better than it has ever been, and they just made nationals." He added that he'll begin playing again in February. As for now, he'll balance both athletics and academics, and it shouldn't be an issue. It's not too difficult for him to balance studying and get to practices at Rose Hill. Björnson attested that rugby at the collegiate level is quite different from high school because practices are three times a week as opposed to every day in high school. While he agreed that the commute to Rose Hill will be difficult, he believes that the time spent will be worth it.
Tomas Nieves, on the other hand, is a FCRH freshman athlete who plays golf. His major is currently undeclared. Nieves hails from Miami, Florida, where he attended Coral Gables Senior High School. Having played golf in high school, he decided to continue onto the next level at Fordham.
He said that athletics at the collegiate level differ from high school because "The facilities are much better and the equipment accessible to us is much better. The sport is also much more organized." He hopes he can use his skills on the golf course to gain multiple wins for the season. Nieves believes that a successful freshman season will be crucial in any upcoming seasons as an upperclassman.
Nieves decided to attend FCRH because the school is great and he could continue to play golf. When asked if it was difficult to balance studying with practices for golf, he replied, "Yes, it can be at times, but I've learned over the years to have good time management." He admires Adam Scott: "I like to think I have a similar game to him."
Rachel Meyer, FCLC '20, is originally from New Jersey, where she attended Pequannock Township High School. Meyer decided to attend Fordham "because of its academic excellence and the great programs that it has to offer for creative students like me." At Fordham, she plans to major in communication and media studies.
Meyer is a member of Fordham's dance team. Because there wasn't a dance team in her high school, she was limited to only practicing dance at a studio. Moreover, her dance performances in high school were dedicated moreso for an audience. By contrast, her performances now on the Fordham dance team cater towards sporting events. Meyer hopes to bring more awareness to the dance team and hopes that in the future, it could be more appreciated and respected as a club sport. When asked, she stated, "I hope to bring my positive attitude and my drive to work hard and bring the team success."
In her work and routines, Meyer aspires to follow in the footsteps of Melanie Moore. She articulated, "I first saw her on "So You Think You Can Dance" and she won. When she started out on the show, there was only one style of dance she was comfortable with, but then she left her comfort zone and learned new styles. That's why I think she won." This motivates her to always work towards learning new dances so she could expand on her skillset.
Nonetheless, balancing her dancing schedule and academics can be quite difficult. It can sometimes be strenuous prioritizing and keeping track of her academics and her practice schedule. All students must find a balance between school and sport, and for these freshman they are still working this out.
Correction: Originally the article mistakenly stated "He hopes he can use his skills on the tennis court to gain multiple wins for the season." It has been corrected to state "He hopes he can use his skills on the golf course to gain multiple wins for the season."