Observer Alumni Op-Ed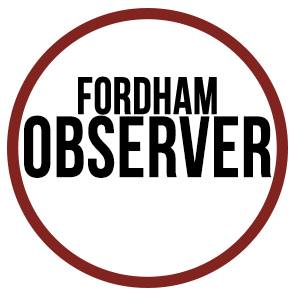 By FORDHAM OBSERVER ALUMNI STEERING COMMITTEE
August 26, 2016
As a group of concerned alums, we are extremely disappointed in the department of Communication and Media Studies' decision to sever ties with The Observer. We can attest to the positive impact the newspaper has had on our lives—and the relationships it has helped us forge—and are worried and appalled that it is in jeopardy.
Specifically, the support of the CMS department allowed students to receive consistent guidance through its advisors. Additionally, "workshops"—classes through which students could receive credit for contributing to the newspaper as reporters, photographers, videographers, or page designers—kept a consistent stream of new students coming to the paper. Without that pathway, the diversity of the newspaper's contributors and the volume of new participants is greatly at risk.
What is most concerning is that a department that is laser-focused on creating a new journalism major is distancing itself from the most logical place for students to actually put to use what they learn in classes. In New York, the appropriately clichéd media capital of the world, there are a bounty of internships and jobs for the taking — and, we should note, an-ever-growing menu of journalism programs eager to feed candidates into the pool. A thriving campus newspaper both raises Fordham's profile among prospective students and provides staffers with the practical experience they need to land high-profile media jobs and internships.
As we understand it, a practicum that was meant to provide students an opportunity to earn credit while working on The Observer, in essence to replace workshops, will not be offered at FCLC this semester. Though it will be offered at Rose Hill, it is laughable to think that contributors to The Observer will feel comfortable freely exchanging information with contributors to competing publications like The Ram or the paper in the same room. (Just ask any seasoned media professional–perhaps one of the many who came up through the ranks of this publication.) How will The Observer staff and editors receive regular and consistent guidance? Surely ad-hoc independent studies with a scattershot group of professors cannot fill this vacuum.
It's definitely atypical for a group of alums to be so passionate about a student group that many of us haven't formally been a part of for many years, or even decades. That said, because of the sense of community we've created through The Observer, we've been able to connect with each other for advice, job leads and friendships. That sense of camaraderie is what has motivated more than 100 alums to join a movement this summer to express support for The Observer through beautifully written letters and heartfelt phone calls asking for answers about the changes taking place on campus. For many, our experience at the newspaper is what defined our time at Fordham, and we are passionate about making certain that opportunity reaches new generations of students.
The Observer is an award-winning publication that has consistently ranked as one of the best college newspapers nationally and in the state. FCLC is known for fostering a welcoming environment for the arts, and it's sad to see academic support for one of its most enduring institutions stripped away.
Our hope is that either the CMS will reinstate journalism workshops or that a permanent solution will be found. Without either, we're unsure how the diversity and free-flowing exchange of ideas that The Observer is known for can continue on for another 30-something years.