Back To School Inspiration: A Chelsea Gallery Walk Tour Guide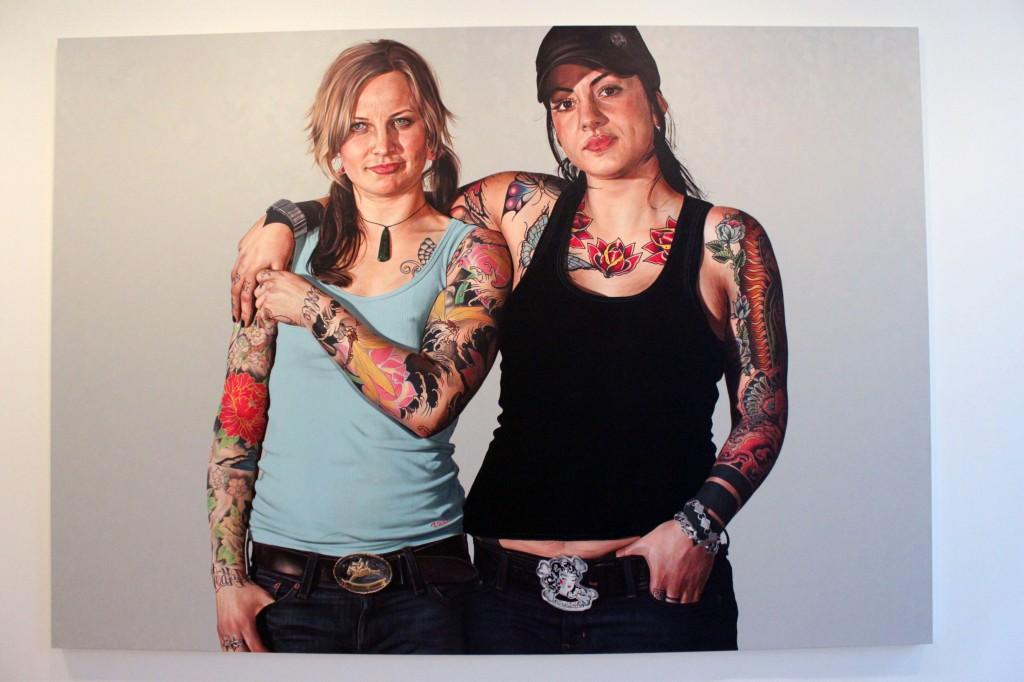 Published: August 27, 2009
The Chelsea neighborhood has always been an artistic getaway, offering enthusiasts an array of unique galleries that supplement the larger NYC museum settings. From impressionistic paintings to modern 3-D sculptures, these galleries, in their west-side neighborhood refuge, have remained equally popular as prestigious in the art world.
The Chelsea neighborhood, with galleries constantly opening and closing, is jam-packed with new exhibits every week. Take the A train down to 23rd St. and venture over to 10th and 11th Aves. on most days, and it will be easy to see the ever-changing art spaces. Here are some current galleries worth taking a look at along your Chelsea Gallery walk:
Stellan Holm Gallery
524 West 24th Street
212-627-7444
About the Gallery: Mostly open for those really looking to splurge some cash on a piece of artwork (appointment only), the gallery will open  its doors every so often to the public to view the space inside. This gallery is the standard, stereotypical Chelsea space with small, maze-like rooms that allow for your standard walk-and-view gallery experience. However, what makes this gallery is the artwork itself. The Holm Gallery brings in groundbreaking art from all over the world that generally seems to bridge a gap between photorealism and surrealism.
Upcoming Exhibit: William S. Burroughs: The Sky Is Thin As Paper Here: Anyone who is both a fan of documentary artwork and Beat culture should flock to this exhibit. This exhibit chronicles the life and times of William S. Burroughs, whose book, "Naked Lunch," was popular amongst 1950s Beatniks. This exhibit will be an homage, so to speak, full of work and photographs of Burroughs. This exhibit will be open until the end of October.
Von Lintel Gallery
520 West 23rd Street
212-242-0599
About the Gallery: The gallery space at the Von Lintel creates a mood that enhances the works that it exhibits. Mostly a wide open room with dim lighting and some natural lighting, this gallery space, along with its normal artwork, creates the sensation of smooth and soft surroundings.
Upcoming Exhibit: Joseph Stashkevetch "Hudson Sketches": Stashkevetch creates artwork that is both fluid in composition and photorealistic in style. Mostly in black and white, his photorealistic style of sketching is precise and eye-opening. His past subject matter has included everything from stones and water to piles of garbage at a dump. His works, which are often comparative, seem to challenge the existence of synthetic materials in nature. This exhibit will run until Oct. 10.
Anton Kern Gallery
532 West 20th Street
212-367-9663
About the Gallery: Very similar to the Gagosian. However, this gallery has chosen to keep its original, unpainted, factory-style ceiling. The gallery uses about half natural and half artificial lighting. You will mostly find paintings at this gallery, but they are often overtly graphic and provocative.
Upcoming Exhibit: Alessandro Pessoli: Think Salvador Dali meets Edvard Munch. That's exactly what you get when you look at the paintings of Alessandro Pessoli. Using quick scratchy imperfections over waterery geometric shapes, Pessoli has explored the human nature of interaction and sexuality. His subjects have included anything from a man riding a bike to a group of silloetted figures with thier sex organs denoted by single yellow circles. It's always a surprise with Alessandro Pessoli! This exhibit runs from Sep. 10 to Oct. 17.
The Gagosian
555 West 24th Street
212-741-1111
About the Gallery: A world-renowned gallery with locations all over the globe, including Beverly Hills and Rome. This space in Chelsea is simple and large, giving viewers the ability to thoroughly examine each individual piece of artwork, both up-close and from afar. On most days, you may also find a sampling of the current exhibit in the gallery's outdoor space.
Current Exhibit: Ecstatic Abstraction: Ecstatic Abstraction is simple, yet full of intricacies. This exhibit, which includes such artists as Roy Lichtenstein, Jeff Koons and Yoyoi Ksama, is full of vibrant, hypnotizing, geometric artwork that challenges the very space that it is in. You will really find yourself having trouble leaving this gallery. The exhibit will be open until the end of August.