Changes In Store For Class of 2013
Fordham Implements New Programs And Curriculum For Incoming Freshmen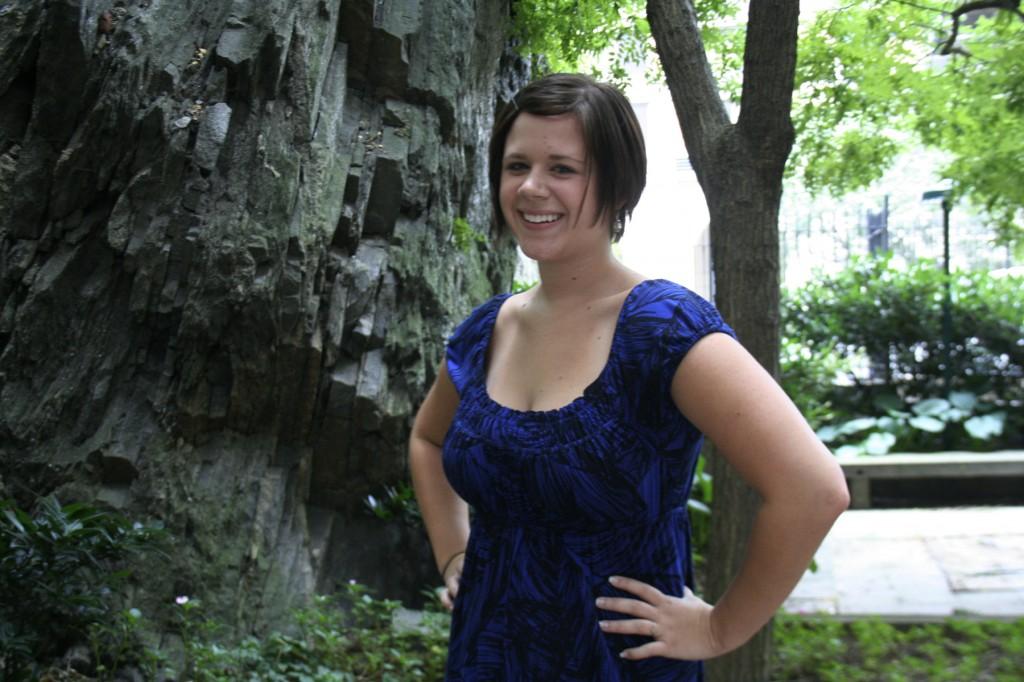 Published: August 27, 2009
The administration of Fordham College at Lincoln Center (FCLC) is starting off the new year by implementing a commuter mentor program and a new core curriculum for freshmen based on the Jesuit tradition of Eloquentia Perfecta.
According to Keith Eldredge, dean of students at FCLC, the commuter mentors will provide the same resource for commuters as freshmen mentors provide for residents of McMahon Hall by planning activities, meeting with students and helping with adjustment to the college lifestyle.
"Now [commuters] have a peer, identified as someone who can help them with the transition," Eldredge said.
Freshmen and commuter mentors will help freshmen to make the transition from orientation into the school year by holding events throughout the month of September in a program called "WOW NOW One Month." Eldredge expressed his hope that this will be a stimulating month for both freshmen and clubs, and has encouraged clubs to plan activities.
In academics, this year's incoming freshman class will be the first to experience the new core curriculum.  The new core is designed to be carried out over all four years of a student's Fordham experience and differs from the previous core's requirements for foreign language, history, English and seminar courses.
The new core mandates four courses in a foreign language, as opposed to the five required courses in the old core curriculum. While the number of classes has been reduced, students taking a language at the beginning level will have to enroll in a 5 credit intensive course that meets for two extra hours a week, according to Rev. Robert R. Grimes, S.J., dean of FCLC.
A history course entitled Understanding Historical Change will replace the previously required course discussing the Western Enlightenment to the present.
Students will also be required to take four Eloquentia Perfecta Seminars—one to be taken each year. The first seminar will take the place of what was previously the Freshman Seminar. For sophomore year, students will take an English course entitled Text and Context. According to the Executive Summary of the new core requirements, this class "will teach the arts of literary interpretation by developing techniques of close reading, an appreciation of the relations among literary works and the contexts in which they are written and read, and an ability to write critically about the interplay between text and context." Students in their junior year can choose advanced courses in literature, history, or social sciences.  In their senior year students will take an interdisciplinary seminar and a senior values seminar.  According to the Executive Summary of new core requirements, the interdisciplinary seminar "will use interdisciplinary study to examine the role of disciplines in knowledge formation. Each course will feature at least two disciplines that conceive and study a common topic or problem. The Interdisciplinary seminars will be team taught by professors representing contrasting disciplines, or taught by a single individual who has expertise in both disciplines."
According to Grimes, the implementation of a new core curriculum is not the result of any inefficiency in the old core, but was a "mandated shift," part of a "strategic plan" adopted by Fordham to be carried out by 2016.
Although FCLC has just recently implemented classes under the title of Eloquentia Perfecta, Grimes explained that the method "has always been one of the main goals of a Jesuit education." The principle behind Eloquentia Perfecta is, "right reason expressed effectively, responsibly and gracefully," according Grimes.
Grimes explained that the goal of an education modeled after Eloquentia Perfecta is for students to, "learn how to think, and… how to reason things out" through courses in philosophy and theology.  He continued, saying that thisJesuit tradition aims at honing the skills of writing and public speaking as well.
"It doesn't matter if you have the right answers or not unless you can communicate them to somebody," he said.
Grimes expressed his feelings on the core, saying that it is, "the most important goal in my mind."