Food Finds in the City That Never Sleeps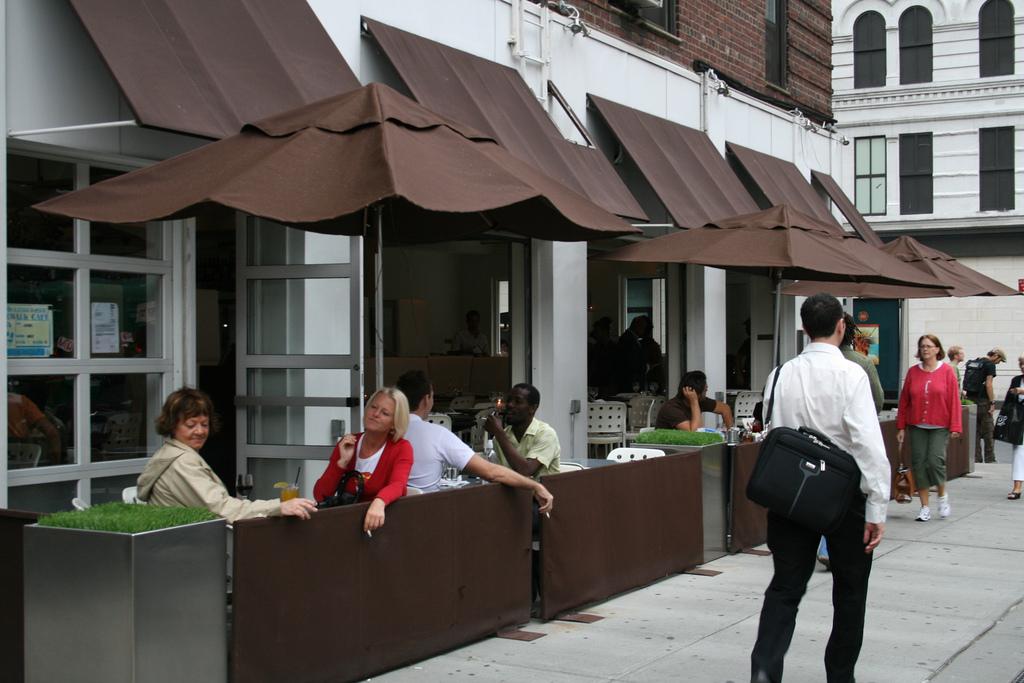 Published: August 30, 2007
As another year at Fordham rolls around, hours of research papers, reflection papers and just about any other kind of papers that prevent you from getting your eight hours of sleep are soon to follow. While students at our school are known for their perseverance, typing away from dusk 'til dawn, everyone has a breaking point.
One advantage to attending college in a city that values sleep as little as your professors do is the multitude of food venues that are open 24 hours a day. Not only can you chow down a snack at any ungodly hour of the night, but you have a choice as to what type of snack you'd prefer, how far you'd like to travel and how much money you're willing to spend. As a victim of countless sleepless nights, I have compiled a list of some of NYC's best locations that are sure to provide sustenance and relief at any time of the day.
The Flame Restaurant
893 Ninth Ave. at 58th St.
$ $ $ 
Love it or hate it, it's essential to begin the list with the infamous Flame Restaurant. What The Flame lacks in exemplary food and attentive service, they make up for in convenience and company. This diner-like setting is notoriously filled with Fordham students, so much so that it may even be considered an alternate cafeteria.A mere two streets from campus, it's almost impossible for any resident of McMahon Hall not to find his or her self feasting on Flame french fries at least once during their college career.
Cafeteria
119 Seventh Ave. at 17th St.
$ $ $
Although Cafeteria's prices can be steep for a student, their comfort food is worth repeated visits, not to mention their outdoor seating and young, hip atmosphere. Star sightings are a common occurrence here and could definitely distract your mind from that horrific Spanish composition that's due in three hours.
Big Nick's
2175 Broadway at 77th St.
$ $
Big Nick's isn't fancy, but neither are most college students. Everyone knows that pizza and burgers are staples that may be incorporated into any meal. Big Nick's cooks up nearly perfect versions of these favorites for your 24-hour pleasure.
Bereket
187 E. Houston St. at Orchard St.
$ $
If you're willing to make the trek for some cheap eats, Bereket offers authentic Turkish food including falafels, grape leaves, and kebabs. Food is served up fast at Bereket, so if you just can't wait any longer to scarf down a treat, they're sure to satisfy your hunger before you collapse.
L'Express
249 Park Ave. South at 20th St.
$ $ $
If you'd like to go French, L'Express is the place to do it. This charming restaurant has friendly waiters and serves delicious French specialties all night long. The tables are pushed closely together, but it's doubtful you'll be rubbing elbows with anyone at 4 a.m.
When you've buckled down for an all-nighter, you may expect yourself to keep your eyes on the prize throughout the entirety of the evening. However, sometimes when writer's block develops, the best move you can make is to momentarily step out of the zone. This is where these retreats step into play. With a bit of nourishment and a brief walk to relieve your stress, you'll be back to producing top quality work in no time.